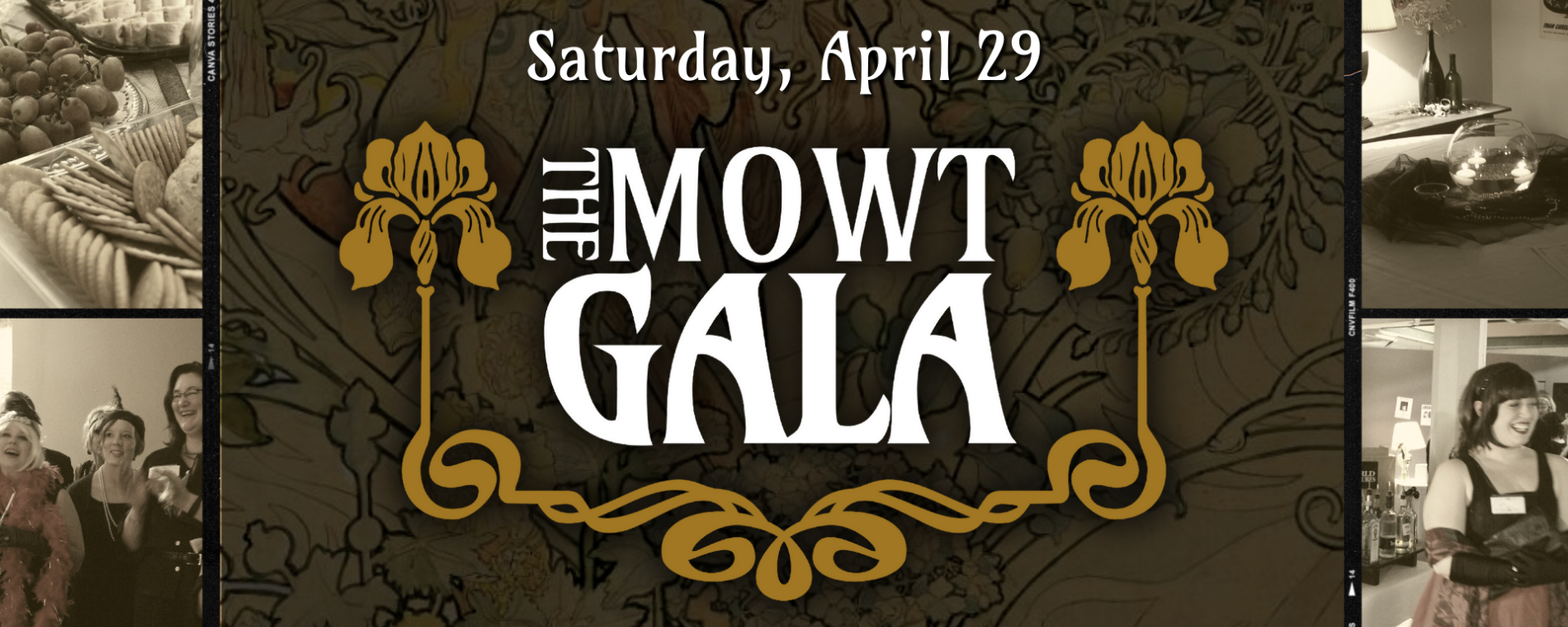 Back to Previous
The MOWT Gala
5:00 pm - 10:00 pm, April 29, 2023 | Museum of World Treasures
Celebrate the 20th anniversary of Museum of World Treasures at the MOWT Gala on Saturday, April 29th, 2023.
The MOWT Gala promises to be a night to remember, filled with elegance and extraordinary finds from around the world. VIP hour starts at 5pm, giving you an exclusive preview of the exhibits and special activities before the general public arrives.
At 6:15 p.m., indulge in a sumptuous feast before the event continues with an array of exciting activities from 7-10 p.m. Prepare to show your glam in the photo booth, win stunning new in the raffle and silent auctions, and view an EXCLUSIVE mini exhibit curated particularly for this event.
General admission tickets will be available for $100, while VIP admission is priced at $150.
Don't miss your chance to be a part of the excitement and contribute to the preservation of history at the Museum of World Treasures. Tickets available soon to be part of an exceptional evening celebrating history and culture.
Interested in a cash sponsorship? In-kind donation for the raffle or silent auction?
View & Download Sponsorship Forms
Admission:

$100-$150

Days:

April 29, 2023

>

2023-04-29 2023-04-29 22:00:00 The MOWT Gala <p>Celebrate the 20th anniversary of Museum of World Treasures at the MOWT Gala on Saturday, April 29th, 2023.</p> <p>The MOWT Gala promises to be a night to remember, filled with elegance and extraordinary finds from around the world. VIP hour starts at 5pm, giving you an exclusive preview of the exhibits and special activities before the general public arrives.</p> <p>At 6:15 p.m., indulge in a sumptuous feast before the event continues with an array of exciting activities from 7-10 p.m. Prepare to show your glam in the photo booth, win stunning new in the raffle and silent auctions, and view an EXCLUSIVE mini exhibit curated particularly for this event.</p> <p>General admission tickets will be available for $100, while VIP admission is priced at $150.</p> <p>Don't miss your chance to be a part of the excitement and contribute to the preservation of history at the Museum of World Treasures. Tickets available soon to be part of an exceptional evening celebrating history and culture.</p> <p>Interested in a cash sponsorship? In-kind donation for the raffle or silent auction?</p> <p><strong><a href="https://worldtreasures.org/assets/uploads/documents/2023_MOWT_Gala_ALL_FORMS_Packet.pdf">View &amp; Download Sponsorship Forms</a></strong></p> <p> </p> 835 E. First St. Wichita, KS America/Chicago
Back To Previous