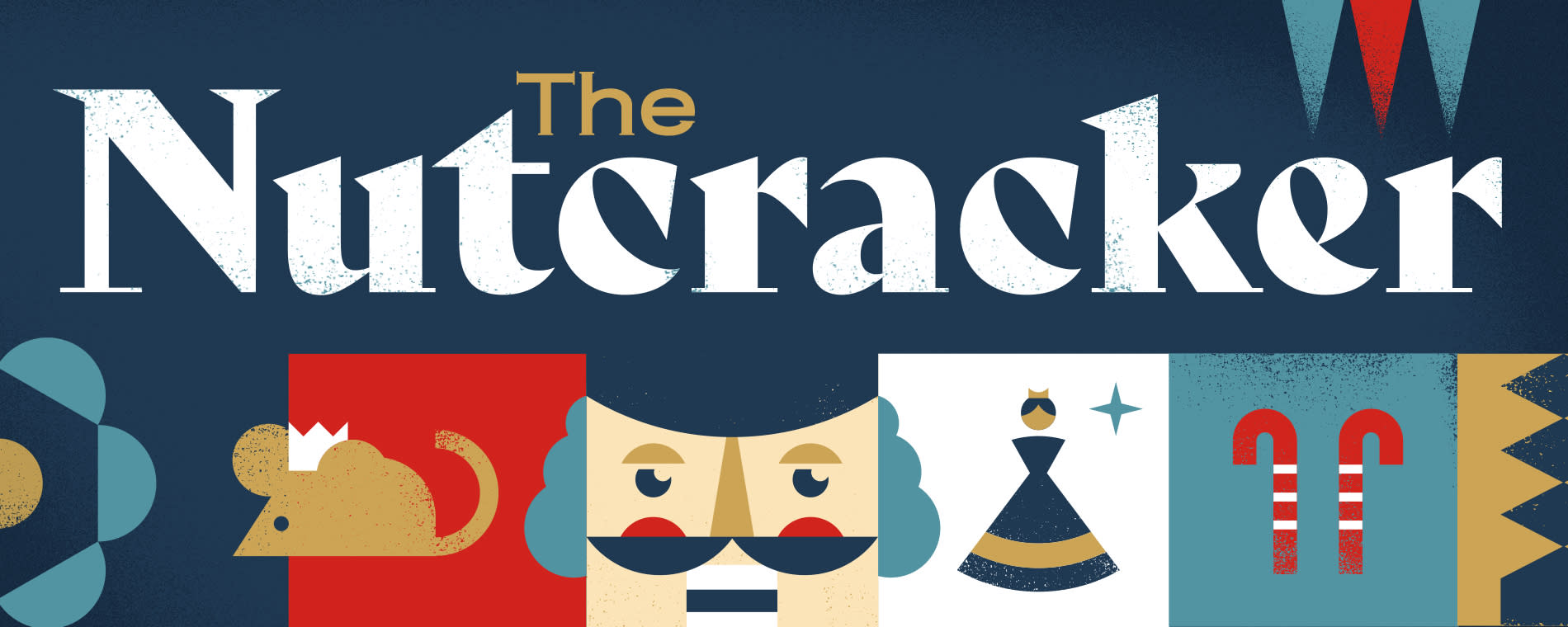 Back to Previous
The Nutcracker Ballet
07:00 PM, December 18, 2021 | Century II Performing Arts & Convention Center
Metropolitan Ballet is excited to return to Century II this year for in-person performances of The Nutcracker in Wichita, KS on Saturday, Dec. 18 at 7 p.m. and Sunday, Dec. 19 at 2 p.m.! Artistic Director, Jill Landrith, continues her decades-long tradition of bringing this holiday classic to life. Tickets start at just $15 and all ages are welcome!
Featuring a cast of local and area dancers, Metropolitan Ballet is honored to bring Guest Artists from Dance Theatre of Harlem, Alicia Mae Holloway and Dylan Santos, as the Sugarplum Fairy and her Cavalier.
All ages will be delighted from the fun of a holiday party in Victorian times to the thrill of seeing a Christmas tree magically grow on stage as mice and stuffed animals come to life to battle in Clara's living room. A classic snow scene and spectacular performances from characters in the Land of Sweets round out this family-friendly ballet.
Admission:

Tickets start at $15

Buy Tickets
Recurrence:

Recurring daily

Days:

December 18, 2021 - December 19, 2021

2021-12-18 2021-12-19 21:00:00 The Nutcracker Ballet <p>Metropolitan Ballet is excited to return to Century II this year for in-person performances of The Nutcracker in Wichita, KS on Saturday, Dec. 18 at 7 p.m. and Sunday, Dec. 19 at 2 p.m.! Artistic Director, Jill Landrith, continues her decades-long tradition of bringing this holiday classic to life. Tickets start at just $15 and all ages are welcome!</p> <p>Featuring a cast of local and area dancers, Metropolitan Ballet is honored to bring Guest Artists from Dance Theatre of Harlem, Alicia Mae Holloway and Dylan Santos, as the Sugarplum Fairy and her Cavalier.</p> <p>All ages will be delighted from the fun of a holiday party in Victorian times to the thrill of seeing a Christmas tree magically grow on stage as mice and stuffed animals come to life to battle in Clara's living room. A classic snow scene and spectacular performances from characters in the Land of Sweets round out this family-friendly ballet.</p> 225 W. Douglas Ave. Wichita, KS America/Chicago
Back To Previous