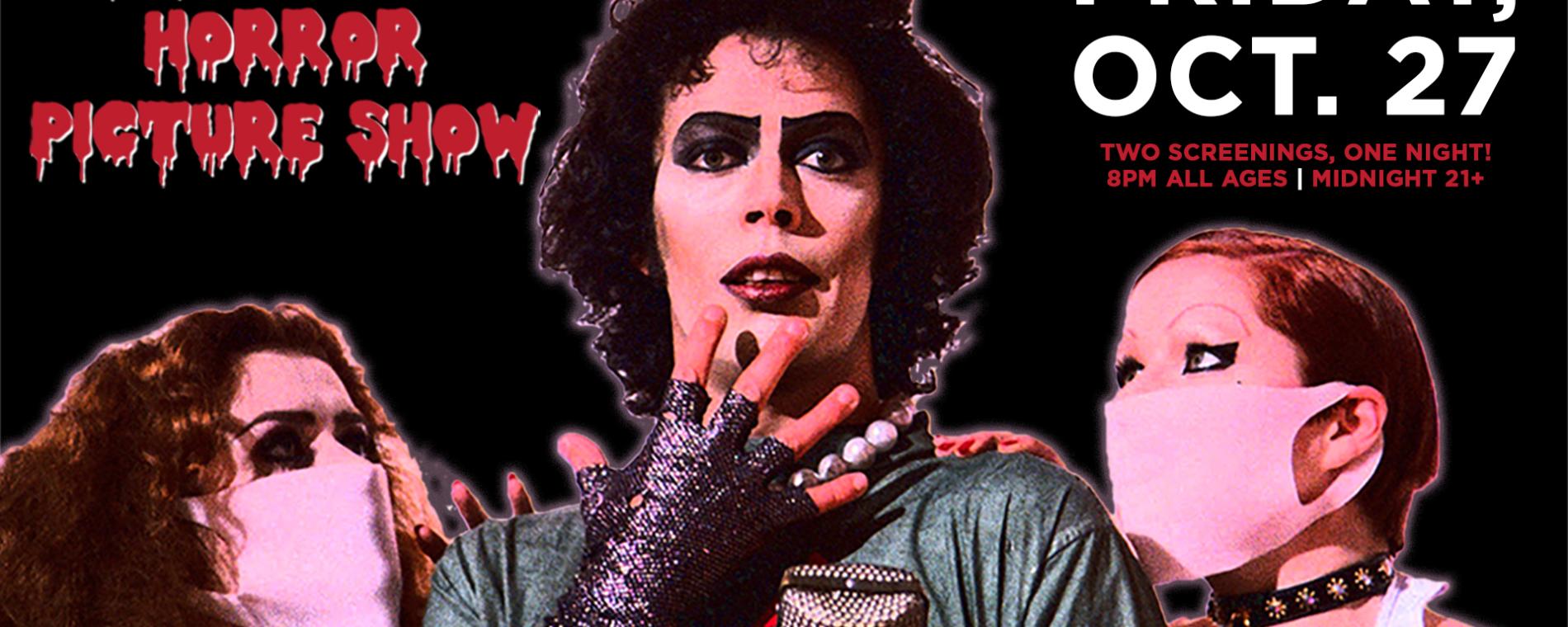 The Rocky Horror Picture Show
From: 08:00 PM to 02:00 AM, October 27, 2023 | Orpheum Theatre
Come up to the lab and see what's on the slab, we're preparing to do the time warp again with not one but two screenings of The Rocky Horror Picture Show on Friday, October 27! The 8 p.m. screening is open to all ages and the midnight screening is open to ages 21 and over.
Remember to come dressed as Brad, Janet, Frankie or your favorite Transylvanian!
Lamphouse Photo Co. will be here to capture the madness before the movie starts.
Costumes are encouraged, but not required.
Parental discretion is advised, under 17 must be accompanied by an adult for the 8pm screening. No one under 21 will be admitted to the midnight screening.
Admission:

$10 General Admission

Buy Tickets

Days:

October 27, 2023

>

2023-10-27 2023-10-27 02:00:00 The Rocky Horror Picture Show <p>Come up to the lab and see what's on the slab, we're preparing to do the time warp again with not one but two screenings of <em>The Rocky Horror Picture Show</em> on Friday, October 27! The 8 p.m. screening is open to all ages and the midnight screening is open to ages 21 and over.</p> <p>Remember to come dressed as Brad, Janet, Frankie or your favorite Transylvanian!</p> <p><a href="https://www.lamphousephotoco.com/" target="_blank" rel="noopener">Lamphouse Photo Co.</a> will be here to capture the madness before the movie starts.</p> <p>Costumes are encouraged, but not required.</p> <p>Parental discretion is advised, under 17 must be accompanied by an adult for the 8pm screening. No one under 21 will be admitted to the midnight screening.</p> 200 N. Broadway Ave. Wichita, KS America/Chicago
Back To Previous