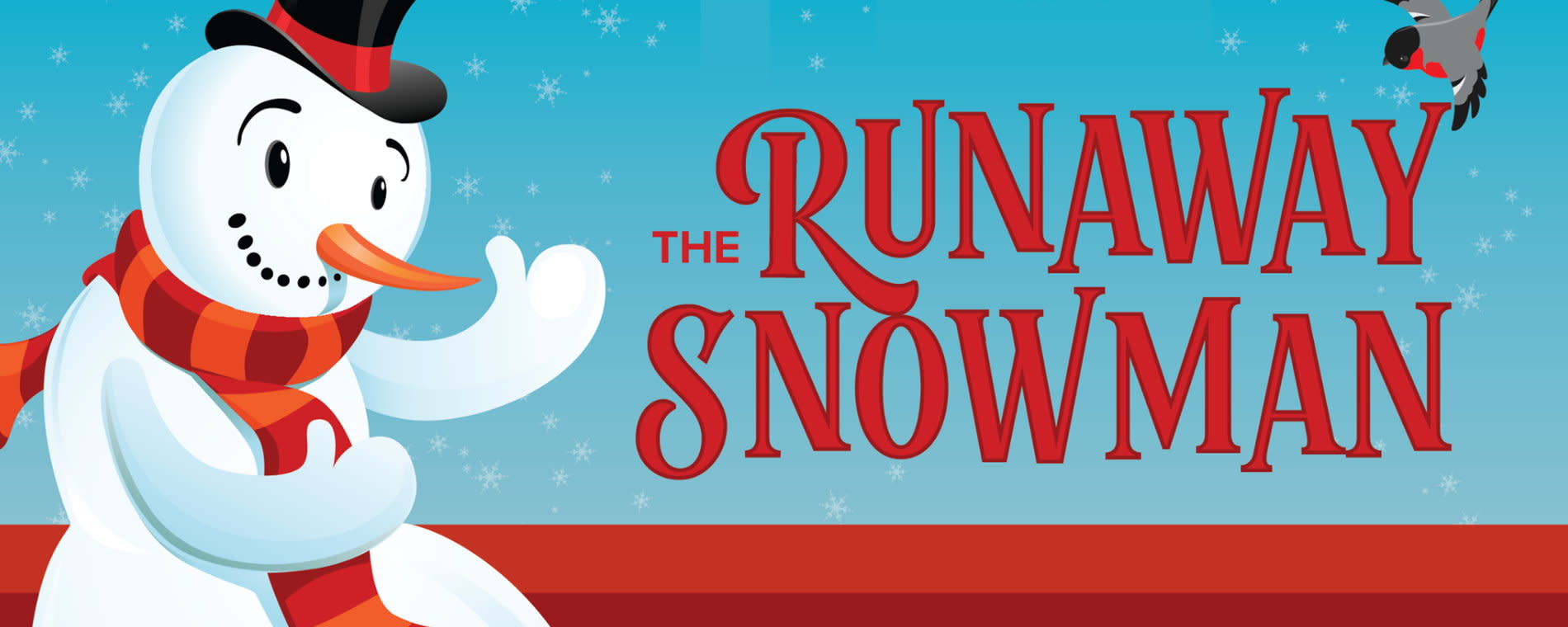 Back to Previous
The Runaway Snowman presented by Wichita Children's Theatre and Dance Center
Various Times December 4, 2020 | Century II Performing Arts & Convention Center - Mary J. Teall Theater
This event has been cancelled. See details.
The Runaway Snowman is part of the Once Upon a Time Series. Can you believe it? Robin's snowman, Happy, can talk! He soon wins a local contest and becomes the town celebrity. The only problem is a local con man who takes all the fun out of being a star. So Happy must come up with a plan to save the day for Robin.
Showtimes
Friday & Saturday: 10 & 11:30am
Seating will be limited to allow for safe social distancing.
Admission:

$8

Days:

December 4, 2020 - December 5, 2020

2020-12-04 2020-12-05 The Runaway Snowman presented by Wichita Children's Theatre and Dance Center <p>The Runaway Snowman is part of the Once Upon a Time Series. Can you believe it? Robin's snowman, Happy, can talk! He soon wins a local contest and becomes the town celebrity. The only problem is a local con man who takes all the fun out of being a star. So Happy must come up with a plan to save the day for Robin.</p> <p><span style="text-decoration: underline;">Showtimes</span><br />Friday &amp; Saturday: 10 &amp; 11:30am</p> <p><a title="Get Tickets" href="https://wichitatix.com/online/article/wct" rel="nofollow" target="_blank"><strong>Get Tickets</strong></a></p> <p><em>Seating will be limited to allow for safe social distancing.</em></p> 225 W. Douglas Ave. Wichita, KS America/Chicago
Back To Previous