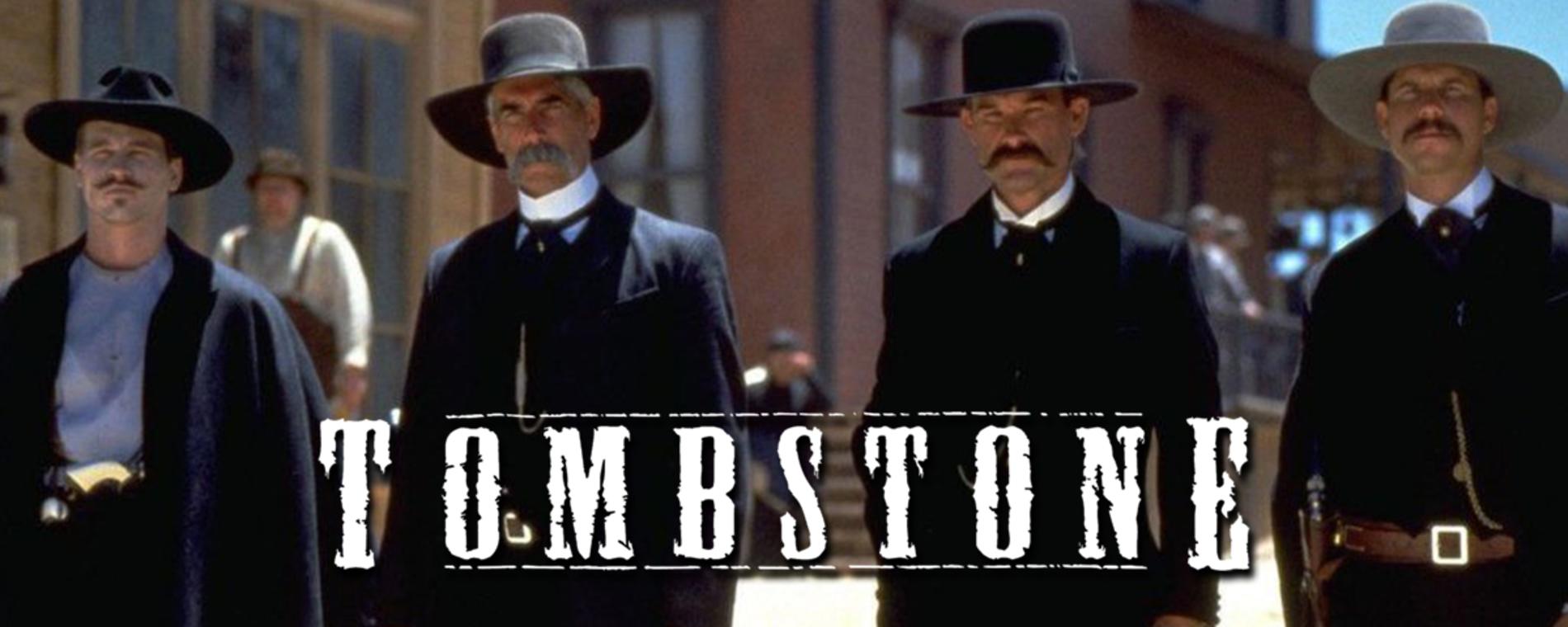 Tombstone
Starting: 08:00 PM, November 16, 2023 | Orpheum Theatre
I'm your huckleberry!
Tombstone is a 1993 American Western film directed by George P. Cosmatos, written by Kevin Jarre (who was also the original director, but was replaced early in production), and starring Kurt Russell and Val Kilmer, with Sam Elliott, Bill Paxton, Powers Boothe, Michael Biehn, and Dana Delany in supporting roles, as well as narration by Robert Mitchum.
The film is loosely based on real events that took place in the 1880s in Tombstone, Arizona, including the Gunfight at the O.K. Corral and the Earp Vendetta Ride. It depicts several Western outlaws and lawmen, such as Wyatt Earp, William Brocius, Johnny Ringo, and Doc Holliday.
Rated R
Admission:

$8

Buy Tickets

Days:

November 16, 2023

>

2023-11-16 2023-11-16 19:00:00 Tombstone <p><em>I'm your huckleberry!</em></p> <p><em><strong>Tombstone</strong></em> is a 1993 American Western film directed by George P. Cosmatos, written by Kevin Jarre (who was also the original director, but was replaced early in production), and starring Kurt Russell and Val Kilmer, with Sam Elliott, Bill Paxton, Powers Boothe, Michael Biehn, and Dana Delany in supporting roles, as well as narration by Robert Mitchum.</p> <p>The film is loosely based on real events that took place in the 1880s in Tombstone, Arizona, including the Gunfight at the O.K. Corral and the Earp Vendetta Ride. It depicts several Western outlaws and lawmen, such as Wyatt Earp, William Brocius, Johnny Ringo, and Doc Holliday.</p> <p><em>Rated R</em></p> 200 N. Broadway St., Ste. 330 Wichita, KS America/Chicago
Back To Previous