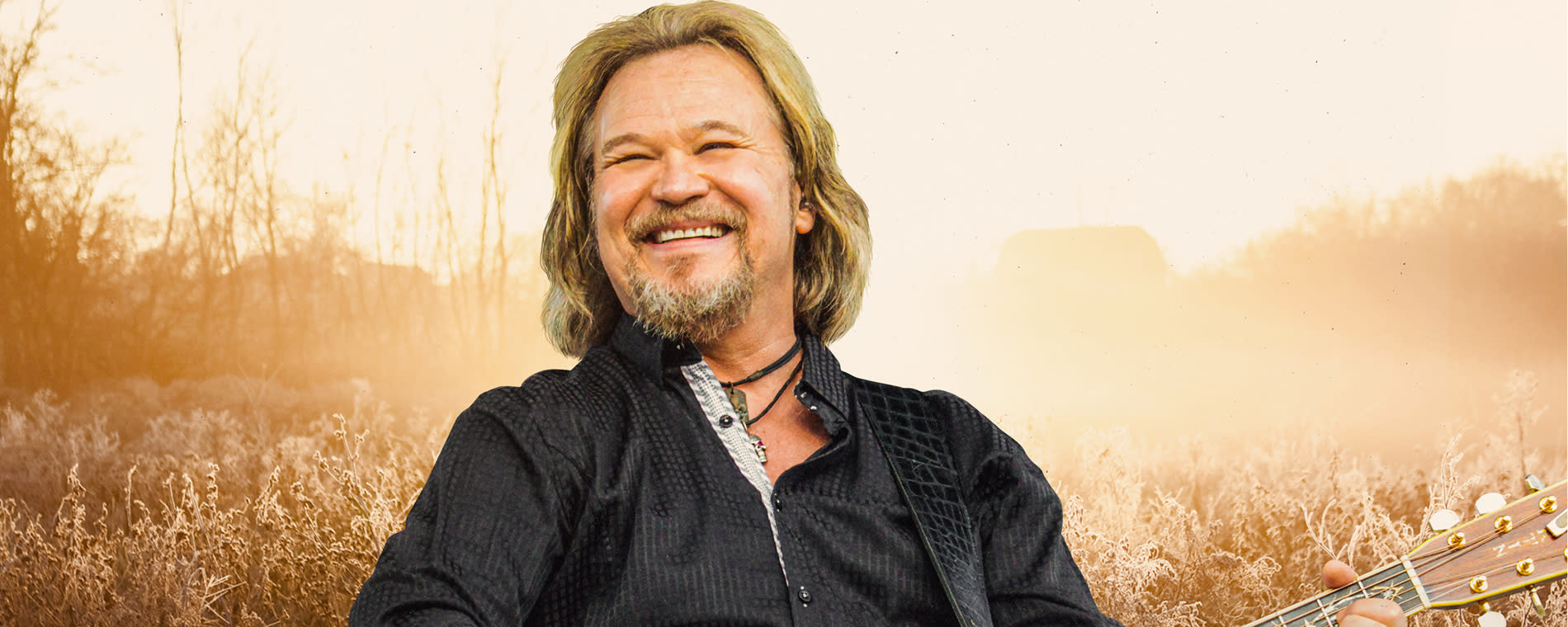 Travis Tritt
08:00 PM, September 23, 2023 | Kansas Star Casino
Multi-platinum selling and award-winning artist, Travis Tritt is scheduled to perform at Kansas Star Casino on Saturday, September 23. The performance is one of the many stops on the Travis Tritt 2023 tour.

Tickets go on sale to the public on Saturday, August 12, 2023 at 10:00am. Doors open at 7 p.m., with Tritt taking the stage at 8 p.m. to perform a set list comprised of some of his biggest hits. Tickets range from $45 and are available for purchase at www.kansasstarcasino.com/entertain/arena, Ticketmaster.com, or by visiting the Boyd Rewards club.

Over three decades after Travis Tritt launched his music career, the Grammy award-winning artist continues to sell out shows and stay true and relevant to Country music fans across the globe.

The highly abbreviated Tritt timeline started when the young Marietta, Georgia native incorporated his lifelong influences of Southern rock, blues, and gospel into his country during a honky-tonk apprenticeship that led him to Warner Bros. in 1989. Tritt's albums, seven of which are certified platinum or higher, led him to amass more than 30 million in career album sales, two GRAMMY® Awards, four CMA Awards, an invitation to become a member of the world's famous Grand Ole Opry and a devoted fan base that has filled venues coast-to-coast. Travis Tritt is dubbed one of "The Class of '89," which included Country music superstars Garth Brooks, Clint Black and Alan Jackson; all of whom dominated the charts in the early '90s. Among his eleven studio albums and numerous charted singles are nineteen Top 10 hits, including "Modern Day Bonnie and Clyde," "Here's A Quarter" and "It's A Great Day To Be Alive." Tritt's talents, however, are not limited to music as he has also appeared in numerous feature films and TV shows throughout his extraordinary career.

Most recently, Tritt announced the forthcoming release of his highly anticipated debut Gospel project, "Country Chapel," taking listeners on a nostalgic journey back to his childhood roots. The Grammy winner seamlessly blends traditional church harmonies with his signature award-winning vocal style, touching hearts and souls through the universal language of music.

Released by Gaither Music Group and produced by Dave Cobb, "Country Chapel" will be available on September 15, 2023, and will feature 11 new songs, including, "When God Dips His Love In My Heart, "Like The Father Loves His Son" and "Uncloudy Day."


For more information on Travis Tritt, visit his website TravisTritt.com and follow him on Twitter, Instagram, and Facebook.
Admission:

$45

Buy Tickets

Days:

September 23, 2023

>

2023-09-23 2023-09-23 20:00:00 Travis Tritt <p>Multi-platinum selling and award-winning artist, Travis Tritt is scheduled to perform at Kansas Star Casino on Saturday, September 23. The performance is one of the many stops on the Travis Tritt 2023 tour.<br><br>Tickets go on sale to the public on Saturday, August 12, 2023 at 10:00am. Doors open at 7 p.m., with Tritt taking the stage at 8 p.m. to perform a set list comprised of some of his biggest hits. Tickets range from $45 and are available for purchase at www.kansasstarcasino.com/entertain/arena, Ticketmaster.com, or by visiting the Boyd Rewards club.<br><br>Over three decades after Travis Tritt launched his music career, the Grammy award-winning artist continues to sell out shows and stay true and relevant to Country music fans across the globe.<br><br>The highly abbreviated Tritt timeline started when the young Marietta, Georgia native incorporated his lifelong influences of Southern rock, blues, and gospel into his country during a honky-tonk apprenticeship that led him to Warner Bros. in 1989. Tritt's albums, seven of which are certified platinum or higher, led him to amass more than 30 million in career album sales, two GRAMMY® Awards, four CMA Awards, an invitation to become a member of the world's famous Grand Ole Opry and a devoted fan base that has filled venues coast-to-coast. Travis Tritt is dubbed one of "The Class of '89," which included Country music superstars Garth Brooks, Clint Black and Alan Jackson; all of whom dominated the charts in the early '90s. Among his eleven studio albums and numerous charted singles are nineteen Top 10 hits, including "Modern Day Bonnie and Clyde," "Here's A Quarter" and "It's A Great Day To Be Alive." Tritt's talents, however, are not limited to music as he has also appeared in numerous feature films and TV shows throughout his extraordinary career.<br><br>Most recently, Tritt announced the forthcoming release of his highly anticipated debut Gospel project, "Country Chapel," taking listeners on a nostalgic journey back to his childhood roots. The Grammy winner seamlessly blends traditional church harmonies with his signature award-winning vocal style, touching hearts and souls through the universal language of music.<br><br>Released by Gaither Music Group and produced by Dave Cobb, "Country Chapel" will be available on September 15, 2023, and will feature 11 new songs, including, "When God Dips His Love In My Heart, "Like The Father Loves His Son" and "Uncloudy Day."<br><br><br>For more information on Travis Tritt, visit his website TravisTritt.com and follow him on Twitter, Instagram, and Facebook.</p> 777 Kansas Star Drive Mulvane, KS America/Chicago
Back To Previous