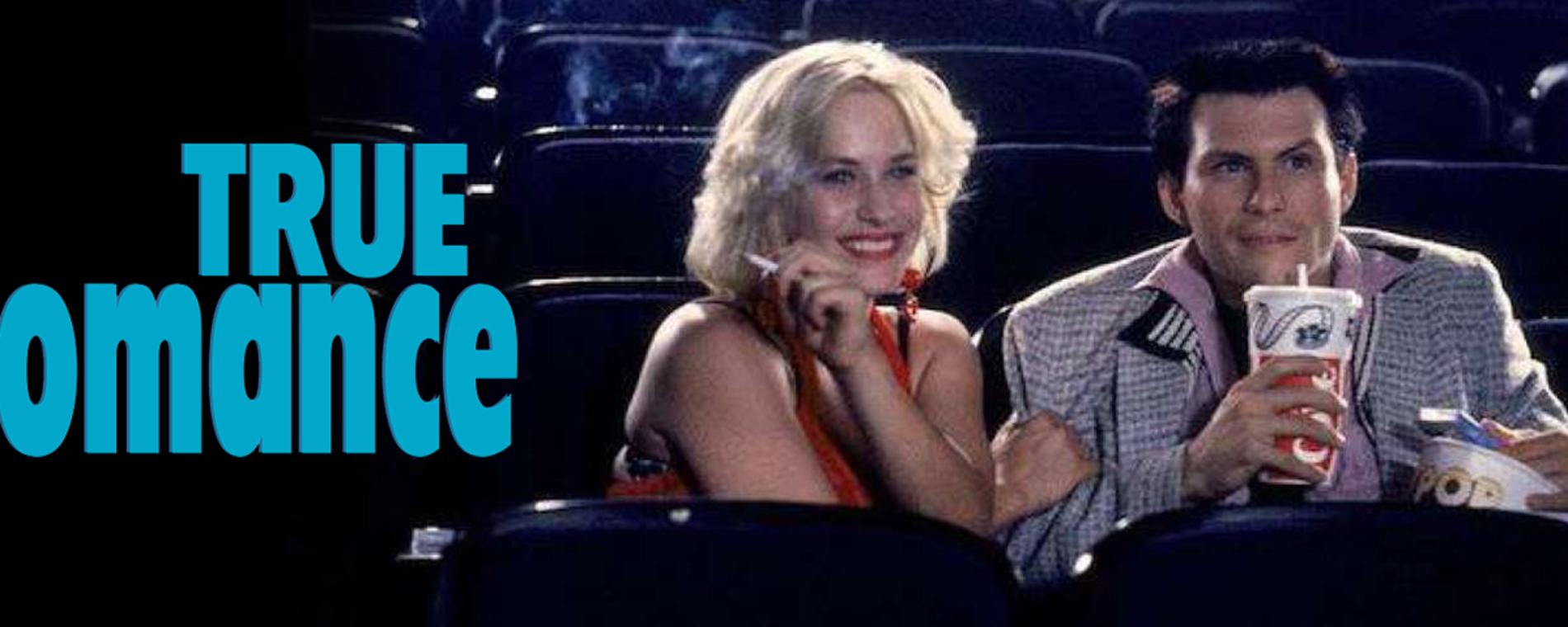 Back to Previous
True Romance
Starting: 08:00 PM, August 17, 2023 | Orpheum Theatre
Not since Bonnie and Clyde have two people been so good at being bad.
True Romance is a 1993 American romantic crime film directed by Tony Scott and written by Quentin Tarantino. It features an ensemble cast led by Christian Slater and Patricia Arquette, with Dennis Hopper, Val Kilmer, Gary Oldman, Brad Pitt, and Christopher Walken in supporting roles. Slater and Arquette portray newlyweds on the run from the Mafia after stealing a shipment of drugs.
True Romance began life as an early script by Tarantino; he sold the screenplay in order to finance his debut feature film, Reservoir Dogs (1992). It is regarded by proponents as a cross-section of writer Tarantino and director Scott's respective trademarks, including a Southern California setting, pop cultural references, and stylized violence punctuated by slow motion.
Rated R
Admission:

$8

Buy Tickets
Days:

August 17, 2023

>

2023-08-17 2023-08-17 19:00:00 True Romance <p><em>Not since Bonnie and Clyde have two people been so good at being bad.</em></p> <p><em><strong>True Romance</strong></em> is a 1993 American romantic crime film directed by Tony Scott and written by Quentin Tarantino. It features an ensemble cast led by Christian Slater and Patricia Arquette, with Dennis Hopper, Val Kilmer, Gary Oldman, Brad Pitt, and Christopher Walken in supporting roles. Slater and Arquette portray newlyweds on the run from the Mafia after stealing a shipment of drugs.</p> <p><em>True Romance</em> began life as an early script by Tarantino; he sold the screenplay in order to finance his debut feature film, <em>Reservoir Dogs</em> (1992). It is regarded by proponents as a cross-section of writer Tarantino and director Scott's respective trademarks, including a Southern California setting, pop cultural references, and stylized violence punctuated by slow motion.</p> <p><em>Rated R</em></p> 200 N. Broadway St., Ste. 330 Wichita, KS America/Chicago
Back To Previous