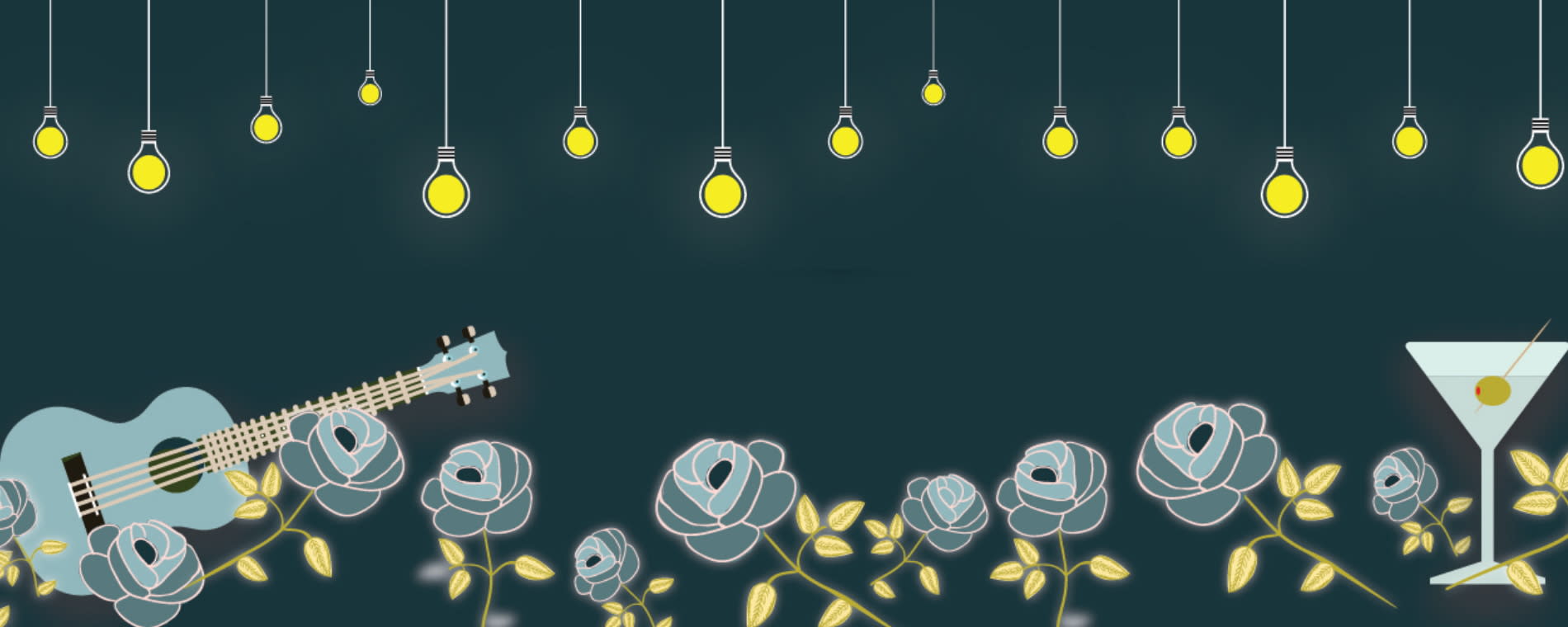 Back to Previous
Tuesdays on the Terrace
This event has been cancelled.
The dates for this event have already occurred, please check back again for new dates.
Relax and unwind after work every Tuesday night throughout the summer. Tuesdays on the Terrace at Botanica is a summertime treat for all ages. This year it is bring your own food and drink! Pack a cooler, dinner or snacks and come enjoy live music outside on the terrace. We ask all guests to practice social distancing and to follow our guidelines posted in the garden.
7/7 – Candice & the Business Casual
7/14 – Epic
7/21 – Llew Brown Band
7/28 – Sunshine and the Bunny
8/4 – Dustin Arbuckle & The Damnations
8/11 – Groove 42
8/18 – Stimulus
8/25 – The Rough & Tumble
9/1 – RKO Blues
9/8 – Carrie Nation & the Speakeasy
9/15 – Harrison Steele
9/22 – Haymakers
9/29 – Mudbugs Cajun & Zydeco Band
Admission:

$10; Botanica Members $5

Recurrence:

Recurring weekly on Tuesday

Days:

August 18, 2020 - September 29, 2020

Tuesdays on the Terrace <p>Relax and unwind after work every Tuesday night throughout the summer. Tuesdays on the Terrace at Botanica is a summertime treat for all ages. This year it is bring your own food and drink! Pack a cooler, dinner or snacks and come enjoy live music outside on the terrace. We ask all guests to practice social distancing and to follow our guidelines posted in the garden.</p> <p>7/7 &#8211; Candice &amp; the Business Casual<br /><span style="text-decoration: line-through;">7/14 &#8211; Epic</span><br /><span style="text-decoration: line-through;">7/21 &#8211; Llew Brown Band</span><br /><span style="text-decoration: line-through;">7/28 &#8211; Sunshine and the Bunny</span><br /><span style="text-decoration: line-through;">8/4 &#8211; Dustin Arbuckle &amp; The Damnations</span><br /><span style="text-decoration: line-through;">8/11 &#8211; Groove 42</span><br />8/18 &#8211; Stimulus<br />8/25 &#8211; The Rough &amp; Tumble<br />9/1 &#8211; RKO Blues<br />9/8 &#8211; Carrie Nation &amp; the Speakeasy<br />9/15 &#8211; Harrison Steele<br />9/22 &#8211; Haymakers<br />9/29 &#8211; Mudbugs Cajun &amp; Zydeco Band</p> America/Chicago
Back To Previous