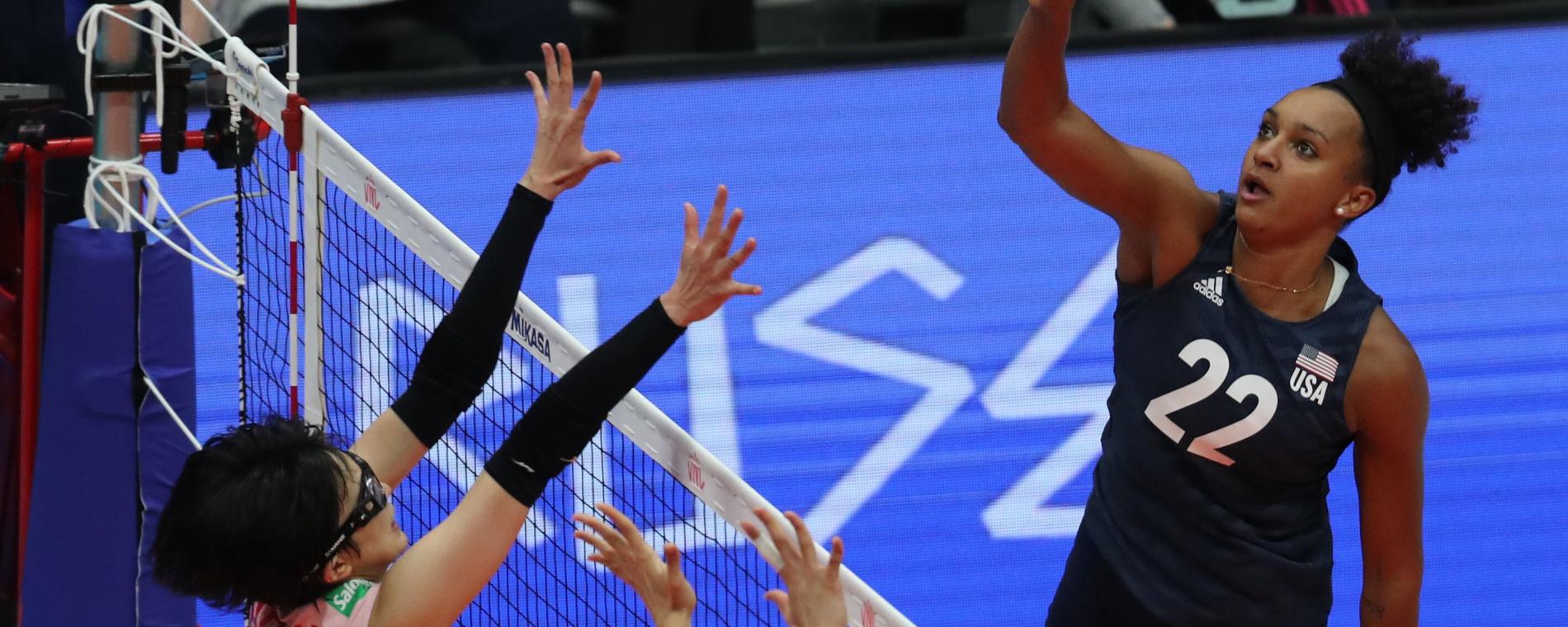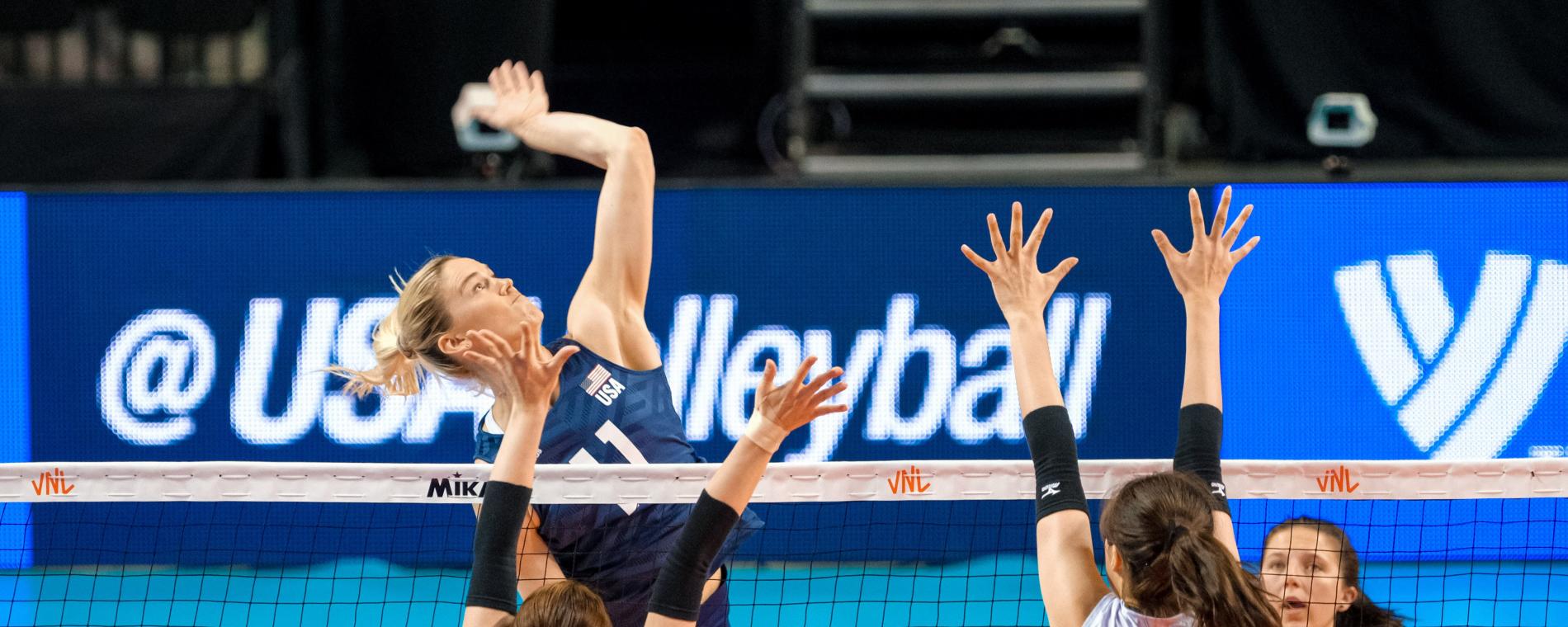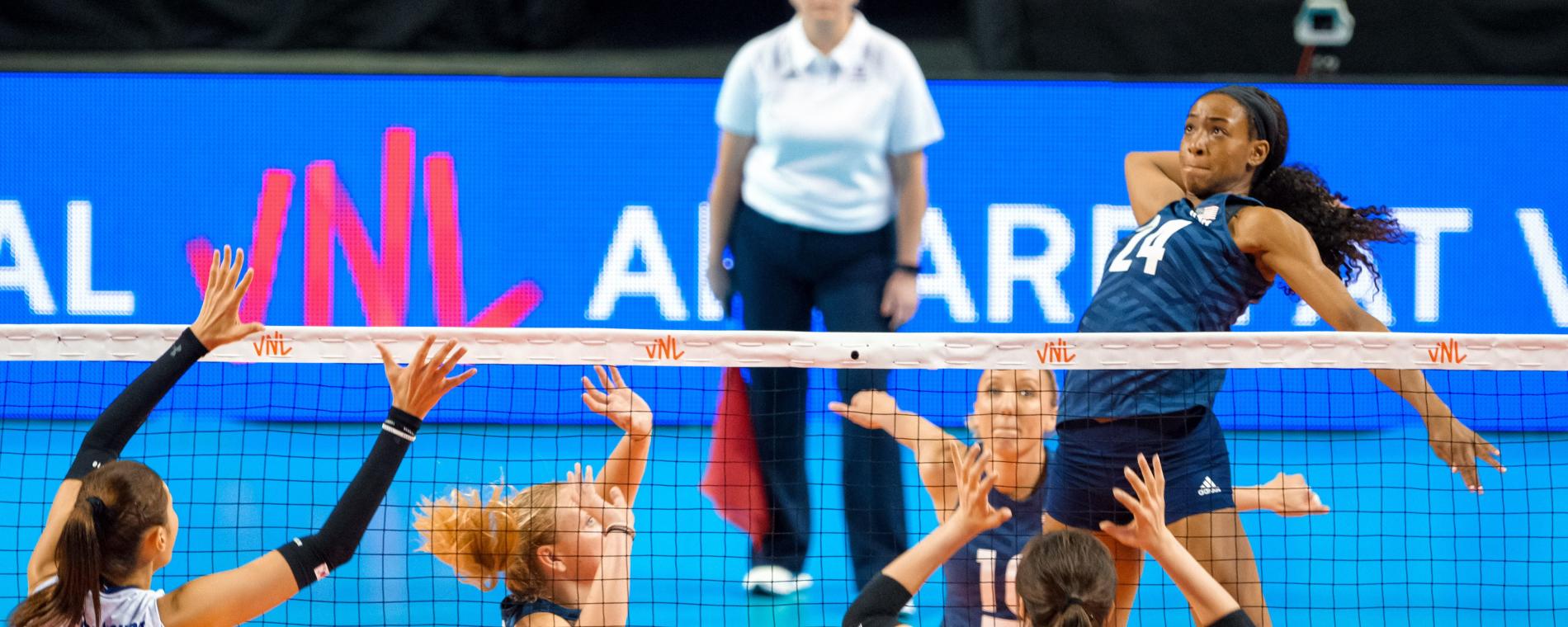 Back to Previous
U.S. Women's Home Volleyball Nations League
TBD , June 9, 2020 - June 11, 2020 | Charles Koch Arena - Wichita State University
NOTE:
The 2020 FIVB Volleyball Nations League (VNL) has been postponed until after the 2020 Tokyo Olympic Games due to the pandemic coronavirus (COVID-19). - Visit Wichita
The U.S. Women's Volleyball Nations League Matches are coming to the heart of the country! Wichita will be the ONLY location to see the U.S. Women's National Team (No. 2) play in the United States before they head to the 2020 Olympic Games in Tokyo, Japan.
All other games will be held in Brazil, Netherlands, Italy, China, Belgium, Serbia, Turkey, Canada, Korea, Russia, Poland, Thailand, Japan and Germany.
The FIVB Volleyball Nations League domestic preliminary round matches will be a four-team round-robin tournament and one of the last chances to prepare for the Summer Olympics.
Teams will be visiting Wichita from Japan (No.7), Turkey (No. 12) and Belgium (No. 19), and will be playing inside Charles Koch Arena at Wichita State University. The U.S. and Japan have already secured their spots in the 2020 Olympic Games. Turkey and Belgium will have one more chance to qualify at CEV Tokyo Volleyball European Qualification Tournament held Jan. 5-12 in the Netherlands.
Wichita has hosted several international volleyball events in the past including the U.S. Men's National Team's FIVB World League matches in 2009 against the Netherlands and in 2010 vs. Russia.
Admission:

$50-$100

Times:

TBD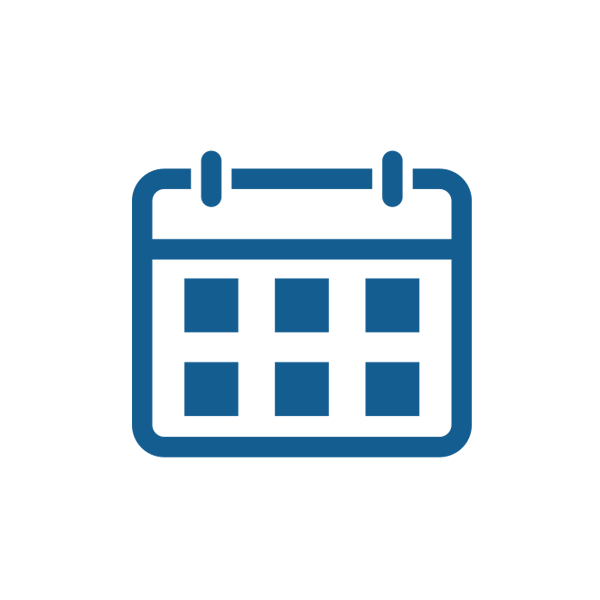 U.S. Women's Home Volleyball Nations League
<p><strong>NOTE:</strong><br /><em>The 2020 FIVB Volleyball Nations League (VNL) has been postponed until after the 2020 Tokyo Olympic Games due to the pandemic coronavirus (COVID-19). </em>- <a title="Notice" href="https://www.visitwichita.com/articles/post/2020-fivb-volleyball-nations-league-postponed-until-after-2020-tokyo-olympic-games/" rel="nofollow" target="_blank"><strong>Visit Wichita</strong></a></p> <p>The U.S. Women's Volleyball Nations League Matches are coming to the heart of the country! Wichita will be the ONLY location to see the U.S. Women's National Team (No. 2) play in the United States before they head to the 2020 Olympic Games in Tokyo, Japan.</p> <p><iframe src="https://www.youtube.com/embed/q8CNcHgOt9k" frameborder="0" width="560" height="315"></iframe></p> <p>All other games will be held in Brazil, Netherlands, Italy, China, Belgium, Serbia, Turkey, Canada, Korea, Russia, Poland, Thailand, Japan and Germany.</p> <p>The FIVB Volleyball Nations League domestic preliminary round matches will be a four-team round-robin tournament and one of the last chances to prepare for the Summer Olympics.</p> <p>Teams will be visiting Wichita from Japan (No.7), Turkey (No. 12) and Belgium (No. 19), and will be playing inside Charles Koch Arena at Wichita State University. The U.S. and Japan have already secured their spots in the 2020 Olympic Games. Turkey and Belgium will have one more chance to qualify at CEV Tokyo Volleyball European Qualification Tournament held Jan. 5-12 in the Netherlands.</p> <p><a href="https://ev10.evenue.net/cgi-bin/ncommerce3/SEGetEventInfo?ticketCode=GS%3AWICHITA%3AUSAVB20%3AALL%3A&amp;linkID=wichita&amp;shopperContext=&amp;pc=&amp;caller=&amp;appCode=&amp;groupCode=USA&amp;cgc=" target="_blank"><strong>BUY TICKETS</strong></a></p> <p>Wichita has hosted several international volleyball events in the past including the U.S. Men's National Team's FIVB World League matches in 2009 against the Netherlands and in 2010 vs. Russia.</p>
1845 N. Fairmount Wichita, KS
America/Chicago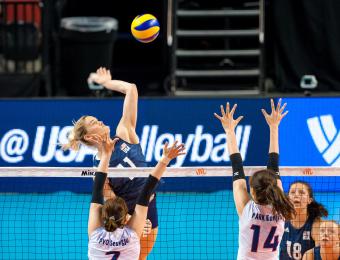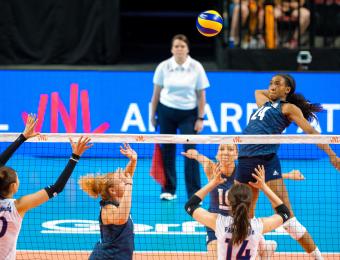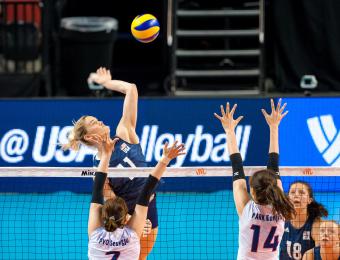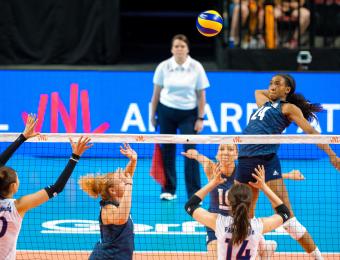 Back To Previous