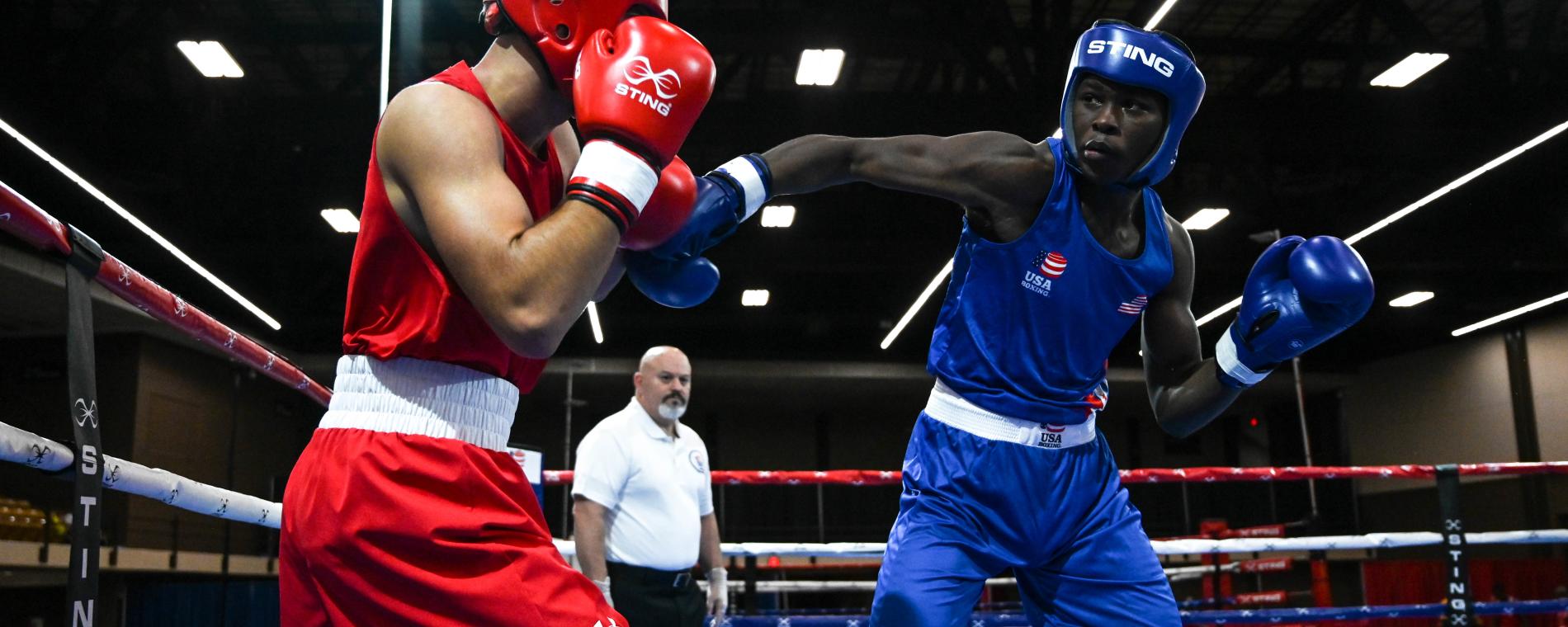 USA Boxing - National Junior Olympics and Summer Festival
Varies, June 22, 2024 | Century II Performing Arts & Convention Center
The National Junior Olympics, held June 22-29, 2022, at Century II Performing Arts & Convention Center, will see the nation's best up and coming boxers take to the ring in one of the oldest and most historic USA Boxing national tournament that has seen numerous Olympic medalists, including 2020 Tokyo Olympic medalists Keyshawn Davis (Norfolk, Va.), Oshae Jones (Toledo, Ohio), Duke Ragan (Cincinnati, Ohio) and Richard Torrez Jr. (Tulare, Calif.), take part in on their journey to international and Olympic success.
Competition will begin on June 22 and finish with the finals of the National Junior Olympics on June 29. 
The Opening Ceremonies and Boxing Session details to come soon.
Admission:

TBD

Recurrence:

Recurring daily

Days:

June 22, 2024 - June 29, 2024

>

2024-06-22 2024-06-29 USA Boxing - National Junior Olympics and Summer Festival <p>The National Junior Olympics, held June 22-29, 2022, at Century II Performing Arts &amp; Convention Center, will see the nation's best up and coming boxers take to the ring in one of the oldest and most historic USA Boxing national tournament that has seen numerous Olympic medalists, including 2020 Tokyo Olympic medalists Keyshawn Davis (Norfolk, Va.), Oshae Jones (Toledo, Ohio), Duke Ragan (Cincinnati, Ohio) and Richard Torrez Jr. (Tulare, Calif.), take part in on their journey to international and Olympic success.</p> <p>Competition will begin on June 22 and finish with the finals of the National Junior Olympics on June 29. </p> <p>The Opening Ceremonies and Boxing Session details to come soon.</p> Wichita, KS America/Chicago
Back To Previous