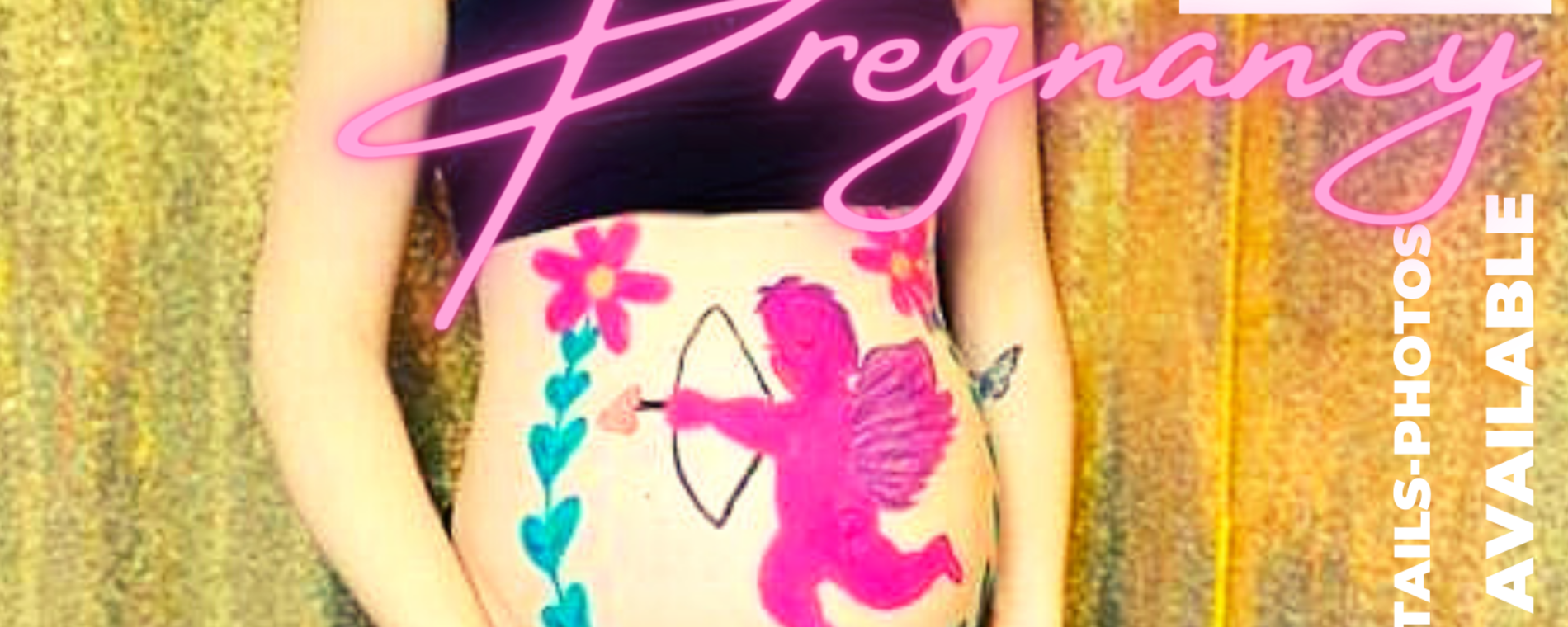 Back to Previous
Valentine's Paint-A-Mama Party 2023
10:00 AM, February 11, 2023 | ICT Baby Bump Studio
Come join the fun at the Pregnancy Paint & Sip Party! 
Duration is approximately 1.5 hours.
Make it a date night, girls' night out or family night! Keeping with the seasonal spirit, grab your boo or bestie to celebrate this baby made with love!
fun for mom, dad, friends and family!
Hypoallergenic body paints will be provided to create the artwork
Photos will be taken of guests during and after the event to capture your special memories
Guests will enjoy music, mocktails, assorted chocolates & more during the paint session
 Masks required for all in-person participants but may be removed for refreshments & final photos.
Reserve Your Spot Today Choose from the designs & times by selecting from available ticket types, including: Bee Our Valentine, We Can Bearly Wait, Love is in the Air, Special Delivery Stork, & Cupid!
Duration is approximately 1.5 hours.
Admission:

50

Register Online
Days:

February 11, 2023

>

2023-02-11 2023-02-11 20:00:00 Valentine's Paint-A-Mama Party 2023 <p>Come join the fun at the Pregnancy Paint &amp; Sip Party! </p> <p>Duration is approximately 1.5 hours.</p> <p>Make it a date night, girls' night out or family night! Keeping with the seasonal spirit, grab your boo or bestie to celebrate this baby made with love! <br>fun for mom, dad, friends and family!</p> <ul> <li>Hypoallergenic body paints will be provided to create the artwork</li> <li>Photos will be taken of guests during and after the event to capture your special memories</li> <li>Guests will enjoy music, mocktails, assorted chocolates &amp; more during the paint session</li> <li> Masks required for all in-person participants but may be removed for refreshments &amp; final photos.</li> </ul> <p>Reserve Your Spot Today Choose from the designs &amp; times by selecting from available ticket types, including: Bee Our Valentine, We Can Bearly Wait, Love is in the Air, Special Delivery Stork, &amp; Cupid! </p> <p>Duration is approximately 1.5 hours.</p> 5921 E. Central Avenue WICHITA, KS America/Chicago
Back To Previous