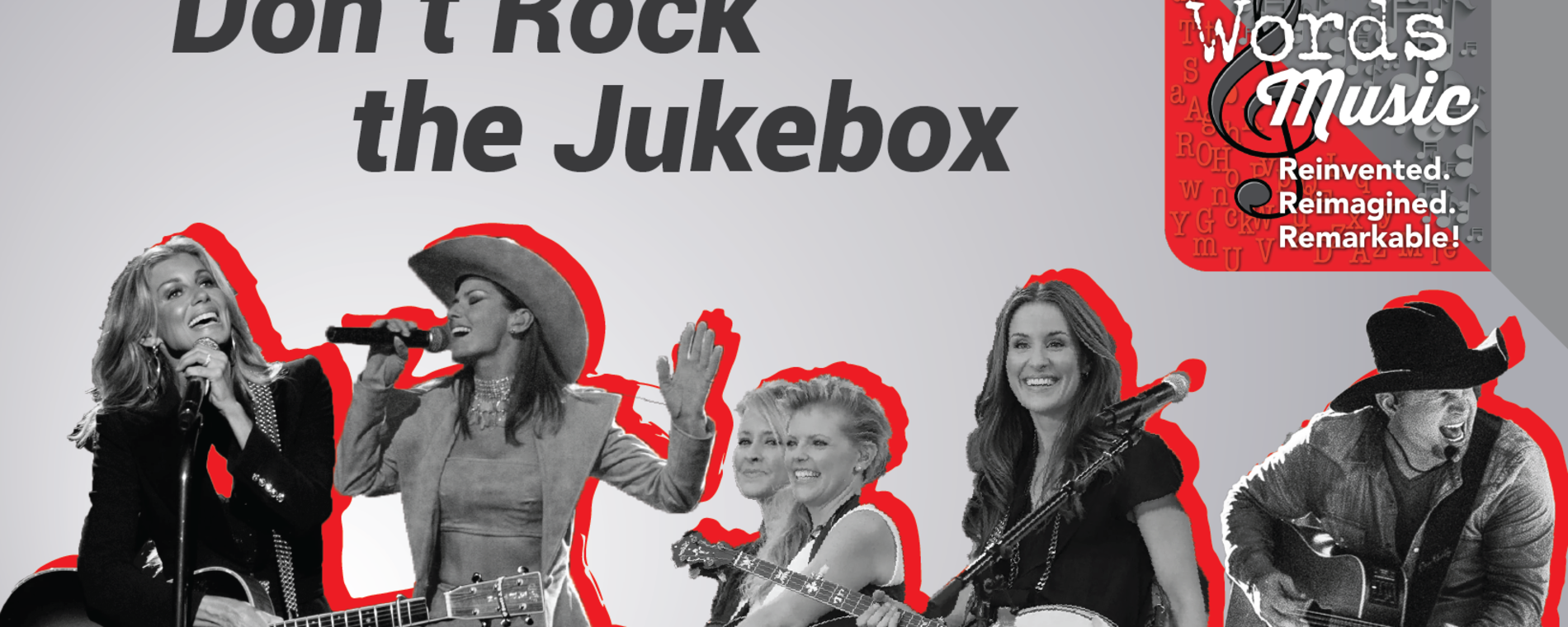 W&M Series: "Don't Rock the Jukebox"
Sat: 8:00 PM | Sun: 2:00 PM , March 23, 2024 | The Forum Theatre
Let's take a trip back to the future. All the way back to the 1990's, a decade that transformed country music from the folksy style of Johnny Cash to the pop influences that mainstreamed country and introduced new, chart-topping artists such as Shania Twain, The Chicks, Faith Hill, Garth Brooks and skyrocketed the careers of Reba McIntire, Alan Jackson and others who adapted to the changing styles. This is going to be a country music fest of favorite songs from the 90's to include Chattahoochee, Man I Feel Like A Woman, Independence Day, Fancy and more. Get ready to sing along with Strawberry Wine and do the Boot Scootin' Boogie. Audience participation is highly recommended!

One weekend only! Performances are March 23 at 8 p.m. and March 24 at 2 p.m.
Days:

3/23/2024, 3/24/2024

>

2024-03-23 2024-03-24 20:00:00 W&M Series: "Don't Rock the Jukebox" <p>Let's take a trip back to the future. All the way back to the 1990's, a decade that transformed country music from the folksy style of Johnny Cash to the pop influences that mainstreamed country and introduced new, chart-topping artists such as Shania Twain, The Chicks, Faith Hill, Garth Brooks and skyrocketed the careers of Reba McIntire, Alan Jackson and others who adapted to the changing styles. This is going to be a country music fest of favorite songs from the 90's to include Chattahoochee, Man I Feel Like A Woman, Independence Day, Fancy and more. Get ready to sing along with Strawberry Wine and do the Boot Scootin' Boogie. Audience participation is highly recommended!<br><br>One weekend only! Performances are March 23 at 8 p.m. and March 24 at 2 p.m.</p> 330 N. Broadway Wichita, KS America/Chicago
Back To Previous