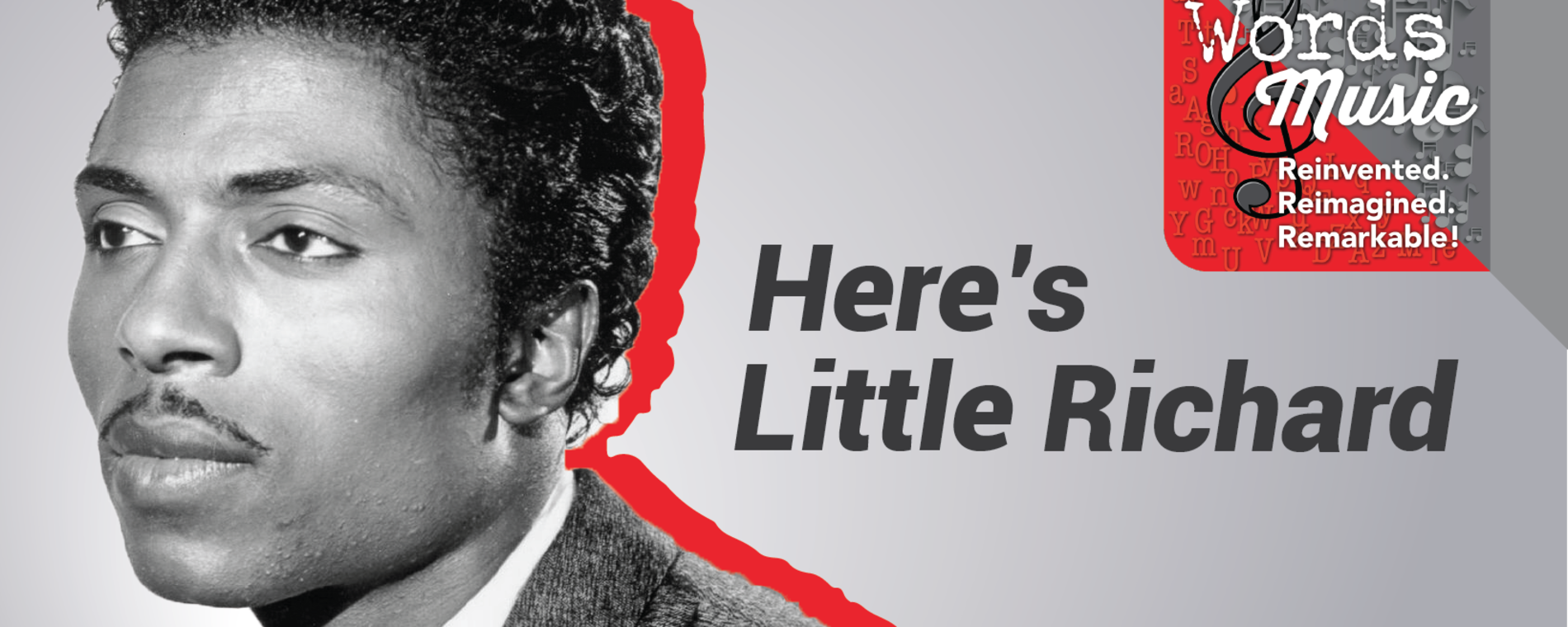 W&M Series: "Here's Little Richard"
Sat: 8:00 PM | Sun: 2:00 PM , January 13, 2024 | The Forum Theatre
Singer and songwriter, Little Richard is a celebrated artist known for his charismatic showmanship and dynamic music. He laid the foundation for Rock 'n Roll. He was innovative, playing all styles of music from soul and funk, rhythm and blue, to rock and hip hop. He was inducted into the Rock and Roll Hall of Fame, the Songwriters Hall of Fame and honored by the National Museum of African American Music for significantly changing American culture and bridging the racial divide with his music. His songs, Tutti Frutti, Long Tall Sally and Lucille announced a new era in music.

One weekend only! Performances are January 13, 2024 at 8 p.m. and January 14 at 2 p.m.
Days:

1/13/2024, 1/14/2024

>

2024-01-13 2024-01-14 W&M Series: "Here's Little Richard" <p>Singer and songwriter, Little Richard is a celebrated artist known for his charismatic showmanship and dynamic music. He laid the foundation for Rock 'n Roll. He was innovative, playing all styles of music from soul and funk, rhythm and blue, to rock and hip hop. He was inducted into the Rock and Roll Hall of Fame, the Songwriters Hall of Fame and honored by the National Museum of African American Music for significantly changing American culture and bridging the racial divide with his music. His songs, Tutti Frutti, Long Tall Sally and Lucille announced a new era in music.<br><br>One weekend only! Performances are January 13, 2024 at 8 p.m. and January 14 at 2 p.m.</p> 330 N. Broadway Wichita, KS America/Chicago
Back To Previous