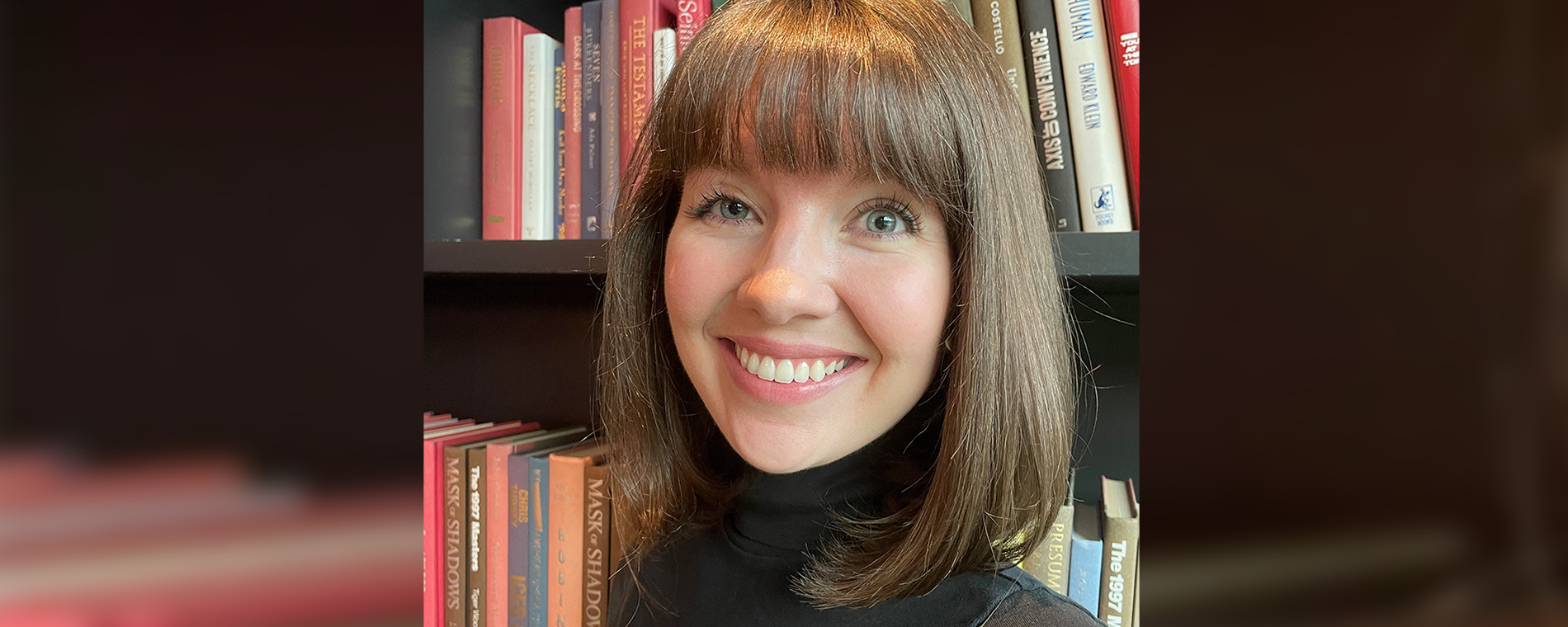 WAM Nights: Gallery Talk – Guy C. Wiggins with Mary Frances Ivey
From: 06:30 PM to 08:00 PM, September 29, 2023 | Wichita Art Museum
Free admission.
Join Mary Frances Ivey, WAM's Sarachek Curatorial Fellow for Wiggins Studies, for a tour of the exhibition Country, City, Shore: America and Abroad in the Paintings of Guy C. Wiggins and Company highlighting the work of American impressionist Guy Carleton Wiggins and his colleagues who were interpreting French painting styles – especially impressionism and post-impressionism – to describe American environments, from snow-covered hills in Connecticut to brimming avenues in New York City.
Bio: Mary Frances Ivey is a curatorial fellow at the Wichita Art Museum and a PhD candidate at the University of Kansas, where she studies art since 1960. In her dissertation, "Picturing Age in the Work of Three Contemporary American Women Artists," Mary Frances examines artists' representations of old age in self-portraits, portraits of their mothers, and images of imagined elderly personas. Her other research interests include grief, dis/ability, and fiber art and textiles.
______________________________________________________
About WAM Nights: We're open late on Fridays until 9 p.m.! Get your weekend started with after-hours access to the galleries, dinner at 1400 by Elderslie ('Happy Hour' drinks 3-6 pm), or shopping in the Museum Store. WAM Nights will include programs with artists, musicians, and performers–don't miss your chance to see the art at WAM in a new way! The museum comes to life with local creatives during WAM Nights!
Admission:

Free

Days:

September 29, 2023

>

2023-09-29 2023-09-29 20:00:00 WAM Nights: Gallery Talk &#8211; Guy C. Wiggins with Mary Frances Ivey <p>Free admission.</p> <p>Join Mary Frances Ivey, WAM's Sarachek Curatorial Fellow for Wiggins Studies, for a tour of the exhibition <a href="https://wam.org/whats-on/exhibitions/country-city-shore-france-and-america-in-the-paintings-of-guy-wiggins/" target="_blank" rel="noopener">Country, City, Shore: America and Abroad in the Paintings of Guy C. Wiggins and Company</a> highlighting the work of American impressionist Guy Carleton Wiggins and his colleagues who were interpreting French painting styles &#8211; especially impressionism and post-impressionism &#8211; to describe American environments, from snow-covered hills in Connecticut to brimming avenues in New York City.</p> <p><strong>Bio:</strong> Mary Frances Ivey is a curatorial fellow at the Wichita Art Museum and a PhD candidate at the University of Kansas, where she studies art since 1960. In her dissertation, "Picturing Age in the Work of Three Contemporary American Women Artists," Mary Frances examines artists' representations of old age in self-portraits, portraits of their mothers, and images of imagined elderly personas. Her other research interests include grief, dis/ability, and fiber art and textiles.<br>______________________________________________________</p> <p><strong>About WAM Nights: </strong>We're open late on Fridays until 9 p.m.! Get your weekend started with after-hours access to the galleries, dinner at <a href="https://wam.org/visit/things-to-do/1400-by-elderslie/" target="_blank" rel="noopener">1400 by Elderslie</a> ('Happy Hour' drinks 3-6 pm), or shopping in the <a href="https://wam.org/visit/things-to-do/store/" target="_blank" rel="noopener">Museum Store</a>. WAM Nights will include programs with artists, musicians, and performers&#8211;don't miss your chance to see the art at WAM in a new way! The museum comes to life with local creatives during WAM Nights!</p> 1400 W. Museum Blvd. Wichita, KS America/Chicago
Back To Previous