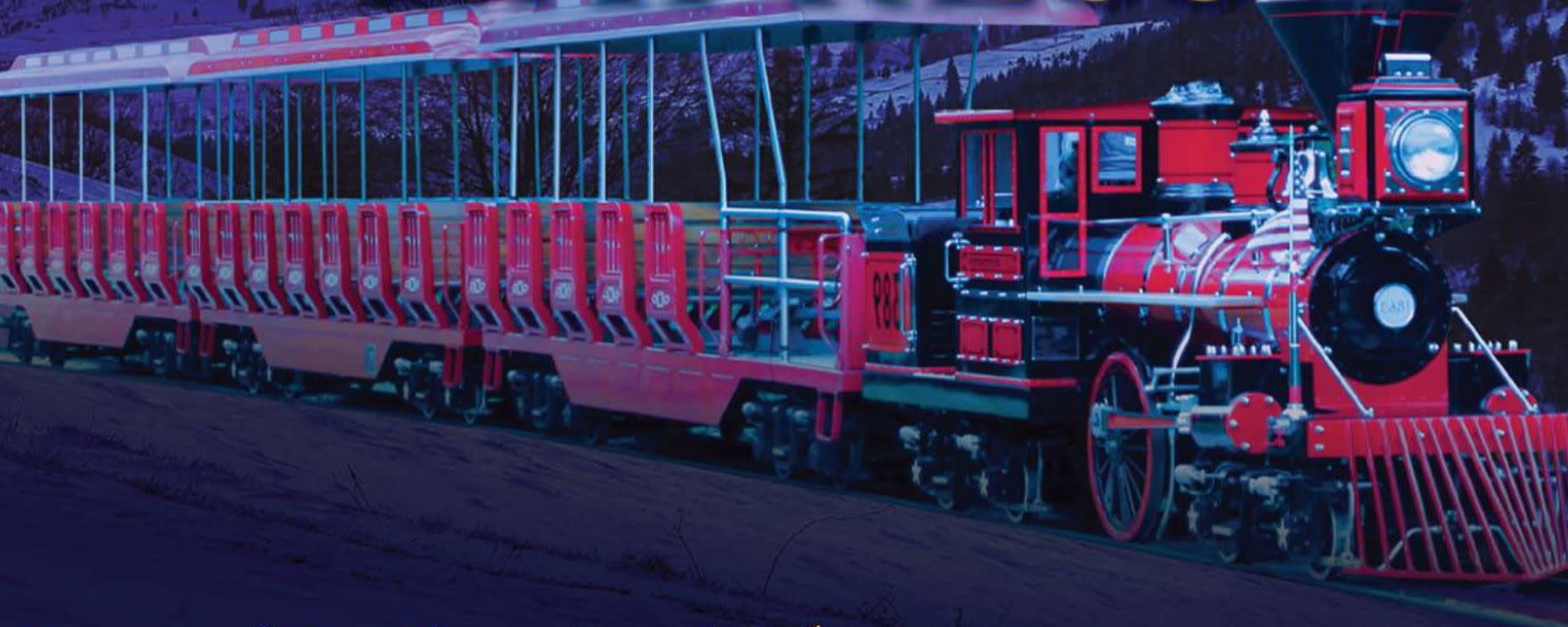 Back to Previous
Watson's Christmas Express
Various Times Slots December 4, 2020 | O. J. Watson Park
All aboard for a magical journey! The fun begins with a reading of Chris Van Allsburg's "The Polar Express" and is followed by a craft and train ride to visit the North Pole. Enjoy s'mores and hot chocolate at the campfire circle, while singing holiday songs. Kids are encouraged to wear pajamas. An adult must also attend and register.
Times
Fridays & Saturdays (11/27-12/12) - 5:00 & 6:00pm
Friday-Sunday (12/18-12/20) - 5:00, 6:00, & 7:00pm
This event is for ages 2 and older.
Pre-registration is required - register online or call the park at 316-529-9940
Admission:

$16/person

Days:

11/27/2020, 11/28/2020, 12/4/2020, 12/5/2020, 12/11/2020, 12/12/2020, 12/18/2020, 12/19/2020, 12/20/2020

2020-12-04 2020-12-20 17:00:00 Watson's Christmas Express <p>All aboard for a magical journey! The fun begins with a reading of Chris Van Allsburg's "The Polar Express" and is followed by a craft and train ride to visit the North Pole. Enjoy s'mores and hot chocolate at the campfire circle, while singing holiday songs. Kids are encouraged to wear pajamas. An adult must also attend and register.</p> <p><span style="text-decoration: underline;"><strong>Times</strong></span><br />Fridays &amp; Saturdays (11/27-12/12) - 5:00 &amp; 6:00pm<br />Friday-Sunday (12/18-12/20) - 5:00, 6:00, &amp; 7:00pm</p> <p>This event is for ages 2 and older.</p> <p>Pre-registration is required - <a title="Register Now" href="https://web2.vermontsystems.com/wbwsc/kswichitawt.wsc/search.html?module=AR&amp;Primarycode=43090509" rel="nofollow" target="_blank"><strong>register online</strong></a> or call the park at 316-529-9940</p> 3022 S. McLean Blvd. Wichita, KS America/Chicago
Back To Previous