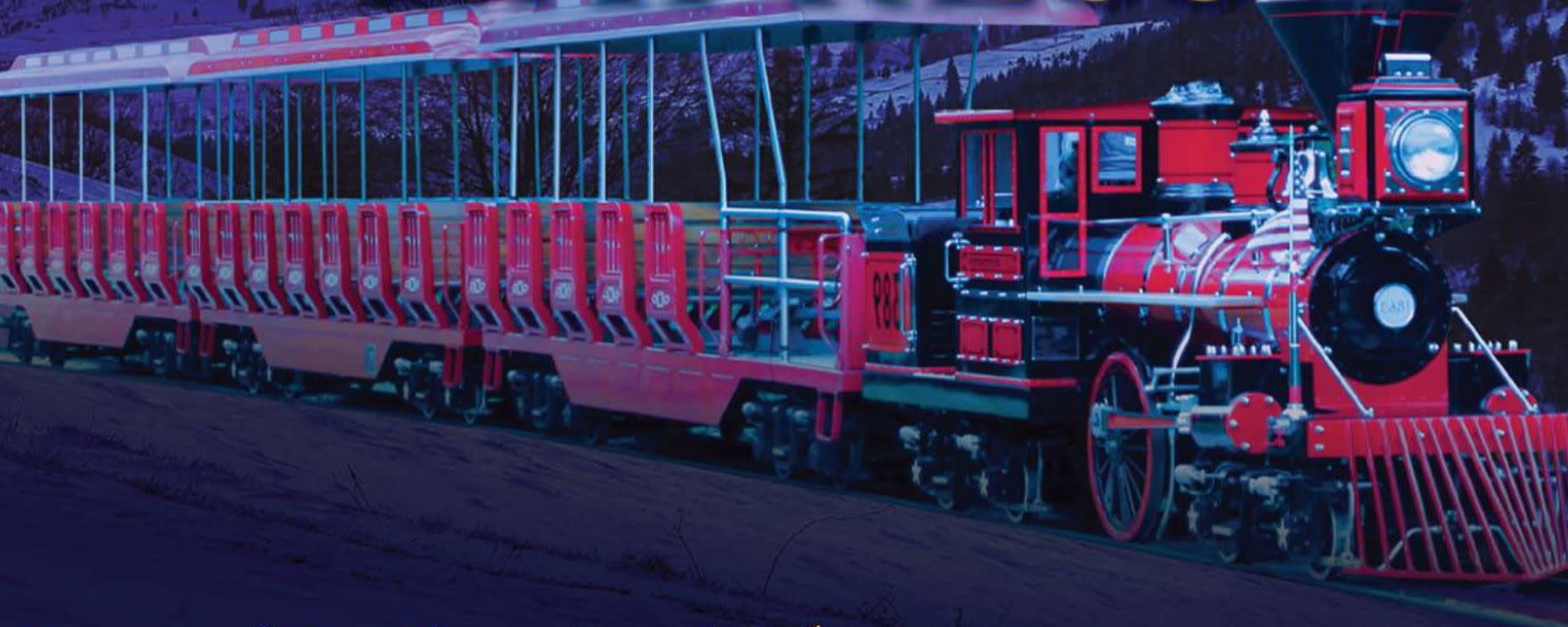 Back to Previous
Watson's Christmas Express
Various Times Slots, December 3, 2021 | O. J. Watson Park
All aboard for a magical journey! The fun begins with a reading of Chris Van Allsburg's "The Polar Express" and is followed by a craft and train ride to visit the North Pole. Enjoy s'mores and hot chocolate at the campfire circle, while singing holiday songs. Kids are encouraged to wear pajamas. An adult must also attend and register.
This event is for ages 2 and older.
Pre-registration is required - register online or call the park at 316-529-9940
PLEASE NOTE: Registrations are specific to an individual and are not considered "tickets" so they cannot be transferred to another person. In the event of a cancellation, staff will contact the waiting list to fill the open spaces. Cancellations must be received at least 48 hours in advance to be considered for a refund.
Admission:

$16/person

Buy Tickets
Days:

12/3/2021, 12/4/2021, 12/10/2021, 12/11/2021, 12/17/2021, 12/18/2021, 12/19/2021

2021-12-03 2021-12-19 17:00:00 Watson's Christmas Express <p>All aboard for a magical journey! The fun begins with a reading of Chris Van Allsburg's "The Polar Express" and is followed by a craft and train ride to visit the North Pole. Enjoy s'mores and hot chocolate at the campfire circle, while singing holiday songs. Kids are encouraged to wear pajamas. An adult must also attend and register.</p> <p>This event is for ages 2 and older.</p> <p>Pre-registration is required - <a title="Register Now" href="https://web2.vermontsystems.com/wbwsc/kswichitawt.wsc/search.html?module=AR&amp;Primarycode=43090509" rel="nofollow" target="_blank"><strong>register online</strong></a> or call the park at 316-529-9940</p> <p><span>PLEASE NOTE: Registrations are specific to an individual and are not considered "tickets" so they cannot be transferred to another person. In the event of a cancellation, staff will contact the waiting list to fill the open spaces. Cancellations must be received at least 48 hours in advance to be considered for a refund.</span></p> 3022 S. McLean Blvd. Wichita, KS America/Chicago
Back To Previous