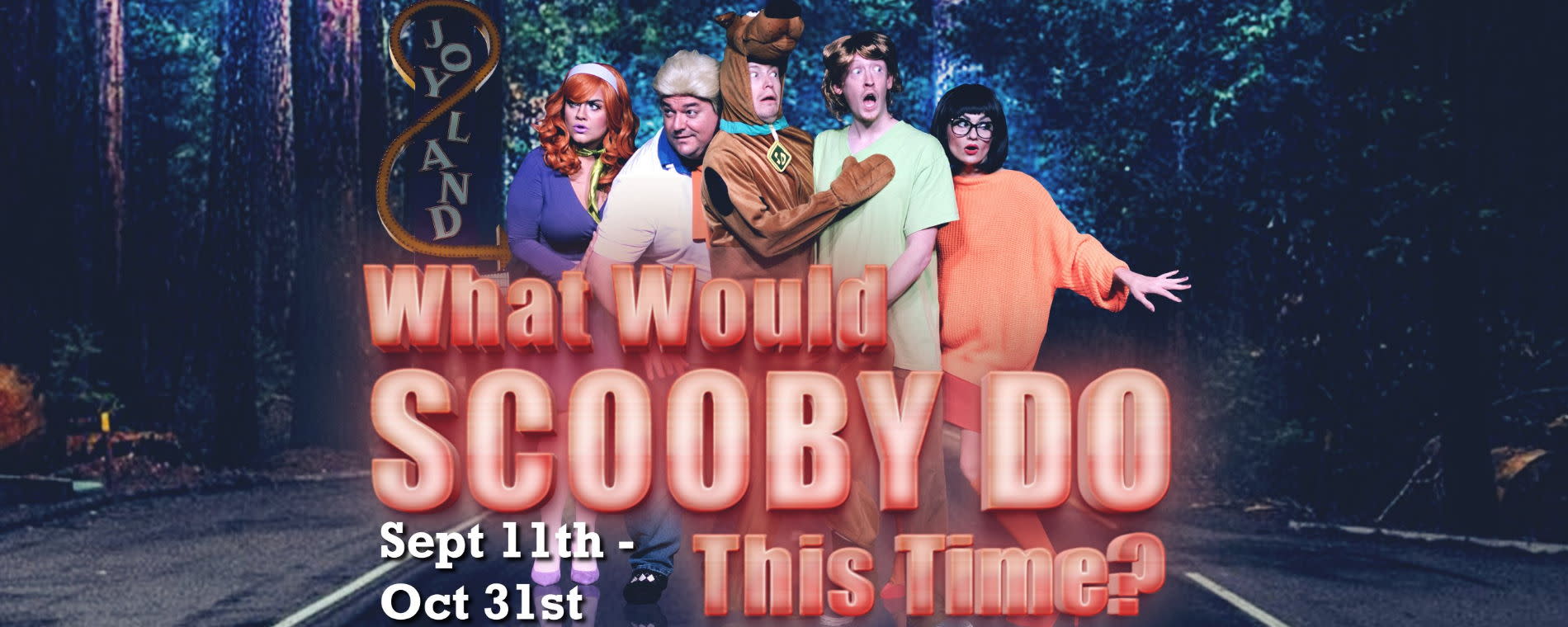 Back to Previous
What Would Scooby Do This Time?
6pm or Noon September 25, 2020 | Mosley Street Melodrama
Scooby and the gang are back at it! A sequel to Mosley Street Melodrama's 2018 hit show, come along with your favorite TV crime solvers as they take you down Wichita memory lane. It's sure to be spooktacular!
Sigh for the dainty heroine, cheer the stalwart hero and boo & hiss the dastardly villain at Wichita's only audience participation dinner theatre – where you are part of the action! Whether you're celebrating a birthday or anniversary, entertaining out of town guests or simply looking for something new to do in Wichita, Mosley Street Melodrama offers a full evening of fun, food and fantastic live entertainment that everyone can enjoy.
Fridays and Saturdays - 6:00pm
Sundays - 12:00pm
Admission:

Starting at $20

Days:

September 11, 2020 - October 31, 2020

2020-09-25 2020-10-31 What Would Scooby Do This Time? <p>Scooby and the gang are back at it! A sequel to Mosley Street Melodrama's 2018 hit show, come along with your favorite TV crime solvers as they take you down Wichita memory lane. It's sure to be spooktacular!</p> <p>Sigh for the dainty heroine, cheer the stalwart hero and boo &amp; hiss the dastardly villain at Wichita's only audience participation dinner theatre &#8211; where you are part of the action! Whether you're celebrating a birthday or anniversary, entertaining out of town guests or simply looking for something new to do in Wichita, Mosley Street Melodrama offers a full evening of fun, food and fantastic live entertainment that everyone can enjoy.</p> <p>Fridays and Saturdays - 6:00pm<br />Sundays - 12:00pm</p> <p><strong><a title="Get Tickets" href="https://tickets.vendini.com/ticket-software.html?t=tix&amp;e=ac2379e249f003da86434e9f2c15c73f&amp;vqitq=fc747649-4ac2-4d05-91bf-baf54c3cf425&amp;vqitp=9fb91999-9499-46a2-997f-5797fd9d9a95&amp;vqitts=1600282808&amp;vqitc=vendini&amp;vqite=itl&amp;vqitrt=Safetynet&amp;vqith=2ed5d6153fe9eb317604a4d4710d9a87" rel="nofollow" target="_blank">Get Tickets</a></strong></p> 234 N. Mosley St. Wichita, KS America/Chicago
Back To Previous