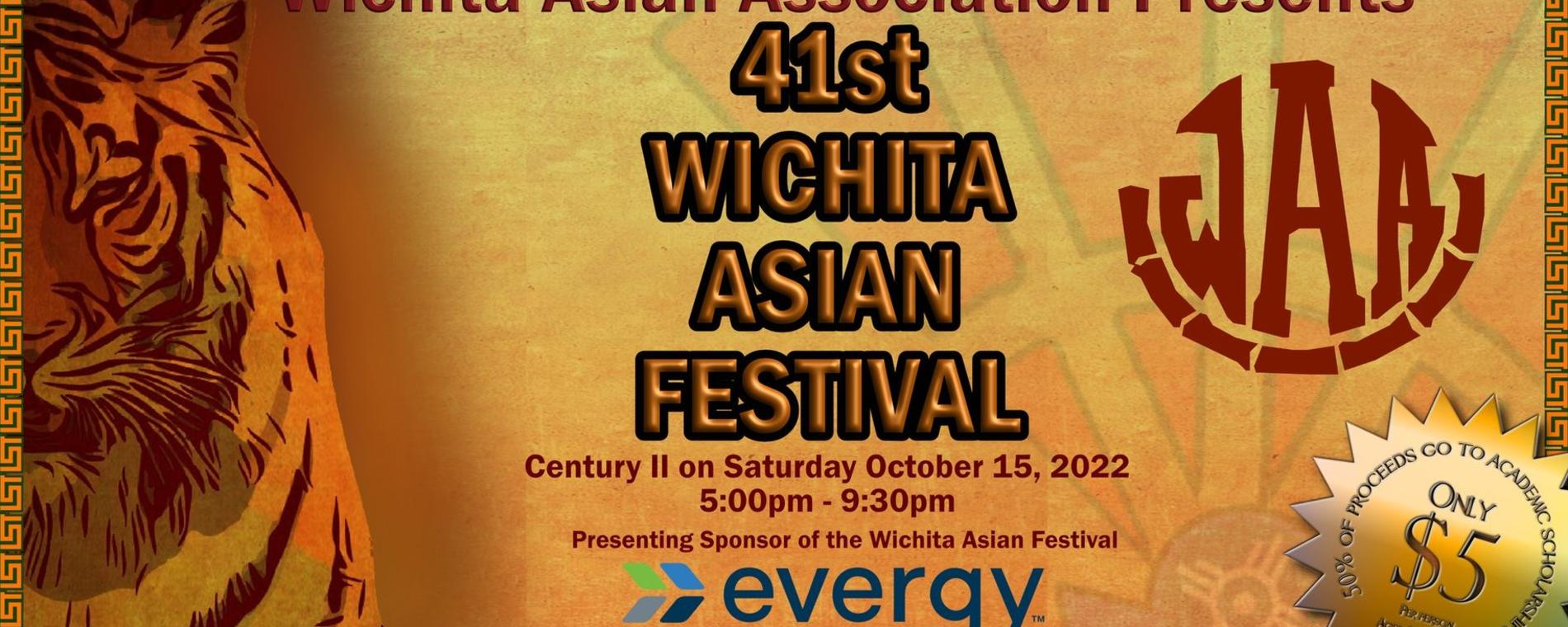 Back to Previous
Wichita Asian Festival
From: 04:00 PM to 08:30 PM, October 15, 2022 | Century II Performing Arts & Convention Center
Join us for the 41st Annual Wichita Asian Festival!
For the first time, we will be having a $5 admission fee for individuals above the age of 10. Half of the proceeds from this fee will go back to supporting our community, specifically towards youth in the form of academic scholarships!
The event includes multiple cultural stage performances, food/drink/art vendors (for purchase), and of course the Miss Wichita Asian Festival Scholarship Pageant.
Admission:

$5 ages 10 and up, Free under 10

Days:

October 15, 2022

2022-10-15 2022-10-15 20:30:00 Wichita Asian Festival <div class="kvgmc6g5 cxmmr5t8 oygrvhab hcukyx3x c1et5uql">Join us for the 41st Annual Wichita Asian Festival! </div> <div class="kvgmc6g5 cxmmr5t8 oygrvhab hcukyx3x c1et5uql">&nbsp;</div> <div class="kvgmc6g5 cxmmr5t8 oygrvhab hcukyx3x c1et5uql">For the first time, we will be having a $5 admission fee for individuals above the age of 10. Half of the proceeds from this fee will go back to supporting our community, specifically towards youth in the form of academic scholarships!</div> <div class="kvgmc6g5 cxmmr5t8 oygrvhab hcukyx3x c1et5uql">&nbsp;</div> <div class="cxmmr5t8 oygrvhab hcukyx3x c1et5uql o9v6fnle">The event includes multiple cultural stage performances, food/drink/art vendors (for purchase), and of course the Miss Wichita Asian Festival Scholarship Pageant.</div> <div class="cxmmr5t8 oygrvhab hcukyx3x c1et5uql o9v6fnle">&nbsp;</div> 225 W. Douglas Ave. Wichita, KS America/Chicago
Back To Previous