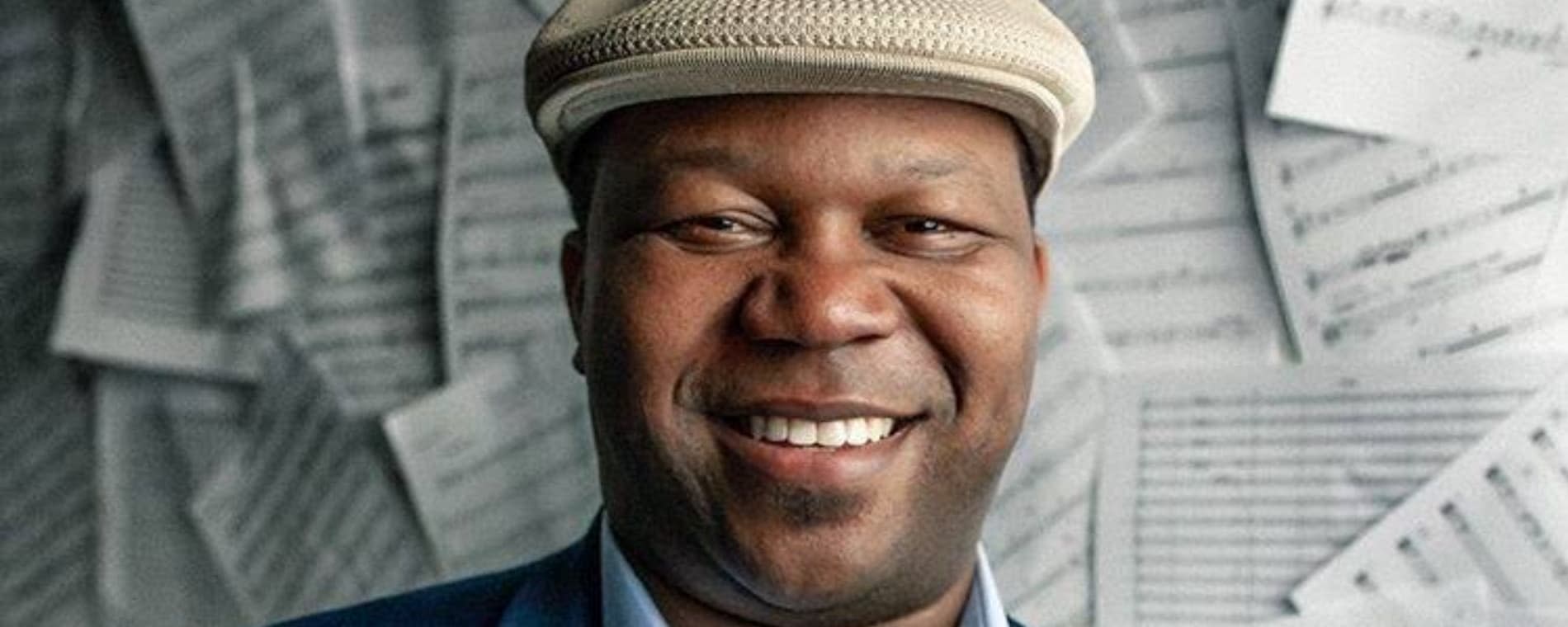 Back to Previous
Wichita Jazz Festival - Ad Astra Concert featuring Marcus Lewis
This event has been postponed and will be moved to its new date once rescheduled.
The dates for this event have already occurred, please check back again for new dates.
NOTE:
We are working to solidify a plan for postponing our events for April 15-19. Please be on the lookout for updates from the WJF Board of Directors as we navigate a plan for the future of our 2020 festival. - Wichita Jazz Festival
This year, the 2020 Wichita Jazz Festival will present a brand new Ad Astra Concert. The Ad Astra Concert will feature our very own WJF Sessions Band to showcase the superior musicianship close to home. To finish the evening, Kansas City trombonist Marcus Lewis will perform with his quintet.
While in Kansas City, Marcus Lewis keeps busy by performing with his quintet, 18-piece big band, and teaching jazz trombone at the University of Missouri-Kansas City. Lewis has performed at notable venues all across the world including the Kennedy Center for the Performing Arts, New Orleans Jazz Festival, and the Sydney Opera House. Alongside his list of notable venues, Lewis has performed or recorded with top musicians such as Aretha Franklin, Prince, Janelle Monáe, The Barkays, Quincy Jones, and many more.
Admission:

$20

Days:

April 16, 2020

Wichita Jazz Festival - Ad Astra Concert featuring Marcus Lewis <p><strong>NOTE:</strong><br /><em>We are working to solidify a plan for postponing our events for April 15-19. Please be on the lookout for updates from the WJF Board of Directors as we navigate a plan for the future of our 2020 festival.</em> - <a title="Notice" href="http://www.wichitajazzfestival.com/" rel="nofollow" target="_blank"><strong>Wichita Jazz Festival</strong></a></p> <p>This year, the <strong><a title="2020 Wichita Jazz Festival" href="https://www.visitwichita.com/event/2020-wichita-jazz-festival/30745/">2020 Wichita Jazz Festival</a> </strong>will present a brand new Ad Astra Concert. The Ad Astra Concert will feature our very own WJF Sessions Band to showcase the superior musicianship close to home. To finish the evening, Kansas City trombonist Marcus Lewis will perform with his quintet.</p> <p>While in Kansas City, Marcus Lewis keeps busy by performing with his quintet, 18-piece big band, and teaching jazz trombone at the University of Missouri-Kansas City. Lewis has performed at notable venues all across the world including the Kennedy Center for the Performing Arts, New Orleans Jazz Festival, and the Sydney Opera House. Alongside his list of notable venues, Lewis has performed or recorded with top musicians such as Aretha Franklin, Prince, Janelle Monáe, The Barkays, Quincy Jones, and many more.</p> <p><a title="Get Tickets" href="https://tickets.vendini.com/ticket-software.html?e=c3364ce78c260462ec05a44b3bc51eec&amp;t=tix&amp;vqitc=vendini&amp;vqite=itl&amp;vqith=6954e7d57cead474bf208b81f931ced6&amp;vqitp=2ef99969-9394-4e86-9936-3f90a39fd57d&amp;vqitq=058485e4-9682-4690-bf4e-ef849de6e9c2&amp;vqitrt=Safetynet&amp;vqitts=1579908433" rel="nofollow" target="_blank"><strong>Get Tickets</strong></a></p> America/Chicago
Back To Previous