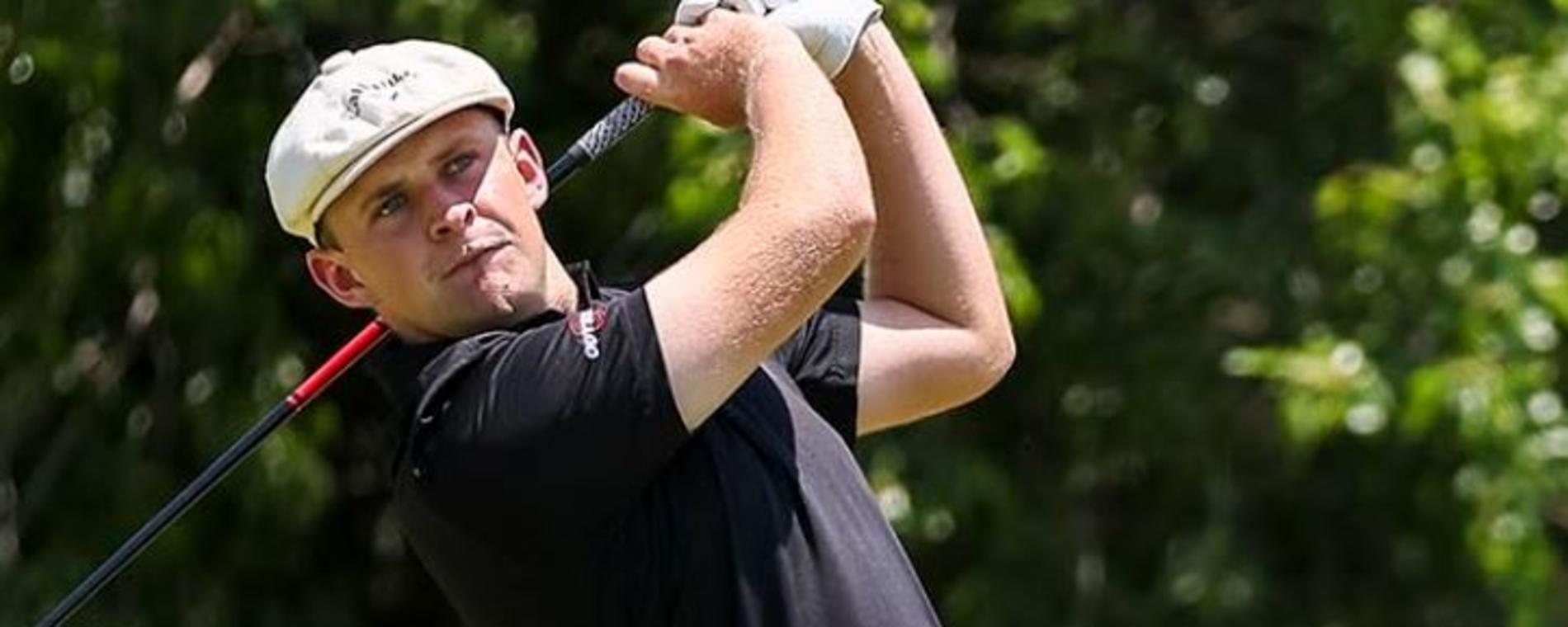 Back to Previous
Wichita Open
Starting: 07:00 AM, June 8, 2023 | Crestview Country Club
Each summer, Crestview Country Club opens its doors to welcome the Wichita Open. Crestview Country Club, founded in 1921, moved to its present location in 1969 and is the only 36-hole country club in Kansas. Both courses were designed by the legendary golf course architect, Robert Trent Jones.

The Blue Cross and Blue Shield of Kansas Wichita Open enters its 34th year and will be played on Crestview's North Course, which carries a slope of 131 and a 74.3 course rating from the black tees. This course, measuring 6,913 yards, is a very good test.

Perhaps the most memorable and famous feature of the Wichita Open is the Michelob Ultra Corner located at the 17th green, featuring VIP chalets and a unique festive atmosphere. Each day the 17th green chalets draw 3,000 to 4,000 spectators a day. Plus, for the first time, 2023 will usher in the Wichita Open Fan Zone presented by IWP Foundation Repair! The Wichita Open Fan Zone pass includes access to the Grounds and complimentary soda, water and Anheuser Busch products.  US OPEN broadcast each day. Enjoy the tournament views from the Michelob Ultra Macro Unit Bar or shaded upper deck. Good for any one (1) day from June 15-18.

Admission:

$10-$100

Buy Tickets
Recurrence:

Recurring daily

Days:

June 8, 2023 - June 18, 2023

>

2023-06-08 2023-06-18 07:00:00 Wichita Open <p>Each summer, Crestview Country Club opens its doors to welcome the Wichita Open. Crestview Country Club, founded in 1921, moved to its present location in 1969 and is the only 36-hole country club in Kansas. Both courses were designed by the legendary golf course architect, Robert Trent Jones.<br><br>The Blue Cross and Blue Shield of Kansas Wichita Open enters its 34th year and will be played on Crestview's North Course, which carries a slope of 131 and a 74.3 course rating from the black tees. This course, measuring 6,913 yards, is a very good test.<br><br>Perhaps the most memorable and famous feature of the Wichita Open is the Michelob Ultra Corner located at the 17th green, featuring VIP chalets and a unique festive atmosphere. Each day the 17th green chalets draw 3,000 to 4,000 spectators a day. <em>Plus, for the first time, 2023 will usher in the Wichita Open Fan Zone presented by IWP Foundation Repair! The Wichita Open Fan Zone pass includes access to the Grounds and complimentary soda, water and Anheuser Busch products.  US OPEN broadcast each day. Enjoy the tournament views from the Michelob Ultra Macro Unit Bar or shaded upper deck. Good for any one (1) day from June 15-18.<br></em></p> 1000 N. 127th St. E. Wichita, KS America/Chicago
Back To Previous