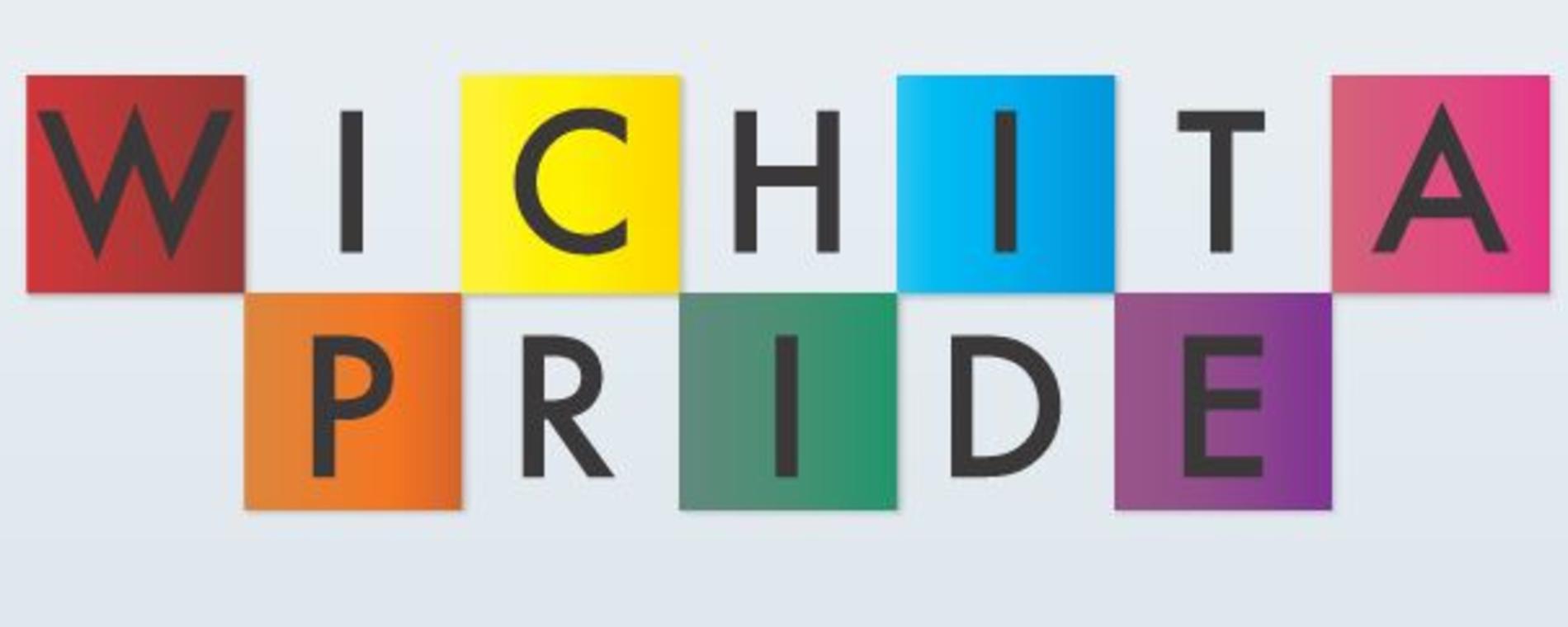 Back to Previous
Wichita Pride Festival
Fri: 7:00 PM | Sat: 12:00 PM , June 5, 2023 | Century II Performing Arts & Convention Center
The Wichita Pride organization's 2023 Wichita Pride Festival kicks off with a concert on May 27 and runs through June 25. The theme for this year's festival is "Looking Back Moving Forward." The organization looks to celebrate the work that has been done in years past but also look to the future as they strive to expand Wichita Pride to a year-round celebration. New this year, Wichita Pride is partnering with the Tallgrass Film Association in a new initiative, Pridegrass, for three films during Pride Month. More details are forthcoming.
Wichita Pride events:
·       May 27: Pride Month Kickoff Concert at Kirby's Beer Store
·       June 9: Pridegrass Film #1
·       June 11: Unity March, Family Picnic and Pridegrass Film #2
·       June 22: Wallflower on Ice and Teen Skate Party
·       June 23: Family Swim Party
·       June 24: Interfaith Service and Opening Night Show
·       June 25: Parade & Festival and Pridegrass Film #3
·       Time and date TBD: Pride Day at the Zoo at Sedgwick County Zoo
Keep an eye on their website and social media for more events throughout the month of June and the rest of the year.
Admission:

Varies

Recurrence:

Recurring daily

Days:

May 27, 2023 - June 25, 2023

>

2023-06-05 2023-06-25 Wichita Pride Festival <div class="cxmmr5t8 oygrvhab hcukyx3x c1et5uql o9v6fnle ii04i59q"> <div dir="auto"> <p class="MsoNoSpacing"><span style="font-family: tahoma, arial, helvetica, sans-serif; font-size: 12pt;"><span style="color: black;">The Wichita Pride organization's 2023 Wichita Pride Festival kicks off with a concert on May 27 and runs through June 25. The theme for this year's festival is </span><span style="color: rgb(10, 10, 10); background: rgb(254, 254, 254);">"Looking Back Moving Forward." The organization looks to celebrate the work that has been done in years past but also look to the future as they strive to expand Wichita Pride to a year-round celebration. </span></span><span style="font-family: tahoma, arial, helvetica, sans-serif; font-size: 12pt;"><span style="color: rgb(10, 10, 10); background: rgb(254, 254, 254);">New this year, Wichita Pride is partnering with the </span><a href="https://www.visitwichita.com/events/annual-events/tallgrass/"><span style="background: rgb(254, 254, 254);">Tallgrass Film Association</span></a><span style="color: rgb(10, 10, 10); background: rgb(254, 254, 254);"> in a new initiative, Pridegrass, for three films during Pride Month. More details are forthcoming.</span></span></p> <p class="MsoNoSpacing"><span style="font-family: tahoma, arial, helvetica, sans-serif; color: rgb(10, 10, 10); background: rgb(254, 254, 254); font-size: 12pt;">Wichita Pride events:</span></p> <p class="MsoNoSpacing" style="margin-left: .5in; text-indent: -.25in; mso-list: l0 level1 lfo1;"><span style="font-family: tahoma, arial, helvetica, sans-serif; font-size: 12pt;"><!-- [if !supportLists]--><span style="color: rgb(10, 10, 10);"><span style="mso-list: Ignore;">·<span style="font-style: normal; font-variant: normal; font-kerning: auto; font-optical-sizing: auto; font-feature-settings: normal; font-variation-settings: normal; font-weight: normal; font-stretch: normal; line-height: normal;">       </span></span></span><!--[endif]--><span style="color: rgb(10, 10, 10); background: rgb(254, 254, 254);">May 27: Pride Month Kickoff Concert at Kirby's Beer Store</span></span></p> <p class="MsoNoSpacing" style="margin-left: .5in; text-indent: -.25in; mso-list: l0 level1 lfo1;"><span style="font-family: tahoma, arial, helvetica, sans-serif; font-size: 12pt;"><!-- [if !supportLists]--><span style="color: rgb(10, 10, 10);"><span style="mso-list: Ignore;">·<span style="font-style: normal; font-variant: normal; font-kerning: auto; font-optical-sizing: auto; font-feature-settings: normal; font-variation-settings: normal; font-weight: normal; font-stretch: normal; line-height: normal;">       </span></span></span><!--[endif]--><span style="color: rgb(10, 10, 10); background: rgb(254, 254, 254);">June 9: Pridegrass Film #1 </span></span></p> <p class="MsoNoSpacing" style="margin-left: .5in; text-indent: -.25in; mso-list: l0 level1 lfo1;"><span style="font-family: tahoma, arial, helvetica, sans-serif; font-size: 12pt;"><!-- [if !supportLists]--><span style="color: rgb(10, 10, 10);"><span style="mso-list: Ignore;">·<span style="font-style: normal; font-variant: normal; font-kerning: auto; font-optical-sizing: auto; font-feature-settings: normal; font-variation-settings: normal; font-weight: normal; font-stretch: normal; line-height: normal;">       </span></span></span><!--[endif]--><span style="color: rgb(10, 10, 10); background: rgb(254, 254, 254);">June 11: Unity March, Family Picnic and Pridegrass Film #2 </span></span></p> <p class="MsoNoSpacing" style="margin-left: .5in; text-indent: -.25in; mso-list: l0 level1 lfo1;"><span style="font-family: tahoma, arial, helvetica, sans-serif; font-size: 12pt;"><!-- [if !supportLists]--><span style="color: rgb(10, 10, 10);"><span style="mso-list: Ignore;">·<span style="font-style: normal; font-variant: normal; font-kerning: auto; font-optical-sizing: auto; font-feature-settings: normal; font-variation-settings: normal; font-weight: normal; font-stretch: normal; line-height: normal;">       </span></span></span><!--[endif]--><span style="color: rgb(10, 10, 10); background: rgb(254, 254, 254);">June 22: Wallflower on Ice and Teen Skate Party</span></span></p> <p class="MsoNoSpacing" style="margin-left: .5in; text-indent: -.25in; mso-list: l0 level1 lfo1;"><span style="font-family: tahoma, arial, helvetica, sans-serif; font-size: 12pt;"><!-- [if !supportLists]--><span style="color: rgb(10, 10, 10);"><span style="mso-list: Ignore;">·<span style="font-style: normal; font-variant: normal; font-kerning: auto; font-optical-sizing: auto; font-feature-settings: normal; font-variation-settings: normal; font-weight: normal; font-stretch: normal; line-height: normal;">       </span></span></span><!--[endif]--><span style="color: rgb(10, 10, 10); background: rgb(254, 254, 254);">June 23: Family Swim Party</span></span></p> <p class="MsoNoSpacing" style="margin-left: .5in; text-indent: -.25in; mso-list: l0 level1 lfo1;"><span style="font-family: tahoma, arial, helvetica, sans-serif; font-size: 12pt;"><!-- [if !supportLists]--><span style="color: rgb(10, 10, 10);"><span style="mso-list: Ignore;">·<span style="font-style: normal; font-variant: normal; font-kerning: auto; font-optical-sizing: auto; font-feature-settings: normal; font-variation-settings: normal; font-weight: normal; font-stretch: normal; line-height: normal;">       </span></span></span><!--[endif]--><span style="color: rgb(10, 10, 10); background: rgb(254, 254, 254);">June 24: Interfaith Service and Opening Night Show</span></span></p> <p class="MsoNoSpacing" style="margin-left: .5in; text-indent: -.25in; mso-list: l0 level1 lfo1;"><span style="font-family: tahoma, arial, helvetica, sans-serif; font-size: 12pt;"><!-- [if !supportLists]--><span style="mso-list: Ignore;">·<span style="font-style: normal; font-variant: normal; font-kerning: auto; font-optical-sizing: auto; font-feature-settings: normal; font-variation-settings: normal; font-weight: normal; font-stretch: normal; line-height: normal;">       </span></span><!--[endif]--><span style="color: rgb(10, 10, 10); background: rgb(254, 254, 254);">June 25: Parade &amp; Festival and Pridegrass Film #3 </span></span></p> <p class="MsoNoSpacing" style="margin-left: .5in; text-indent: -.25in; mso-list: l0 level1 lfo1;"><span style="font-family: tahoma, arial, helvetica, sans-serif; font-size: 12pt;"><!-- [if !supportLists]--><span style="mso-list: Ignore;">·<span style="font-style: normal; font-variant: normal; font-kerning: auto; font-optical-sizing: auto; font-feature-settings: normal; font-variation-settings: normal; font-weight: normal; font-stretch: normal; line-height: normal;">       </span></span><!--[endif]-->Time and date TBD: Pride Day at the Zoo at <a href="https://www.visitwichita.com/listing/sedgwick-county-zoo/25616/">Sedgwick County Zoo</a></span></p> <p class="MsoNoSpacing"><span style="font-family: tahoma, arial, helvetica, sans-serif; font-size: 12pt;"><span style="color: rgb(10, 10, 10); background: rgb(254, 254, 254);">Keep an eye on </span><a href="https://wichitapride.org/"><span style="background: rgb(254, 254, 254);">their website</span></a><span style="color: rgb(10, 10, 10); background: rgb(254, 254, 254);"> and social media for more events throughout the month of June and the rest of the year.</span></span></p> </div> </div> 510 N. Main Wichita, KS America/Chicago
Back To Previous