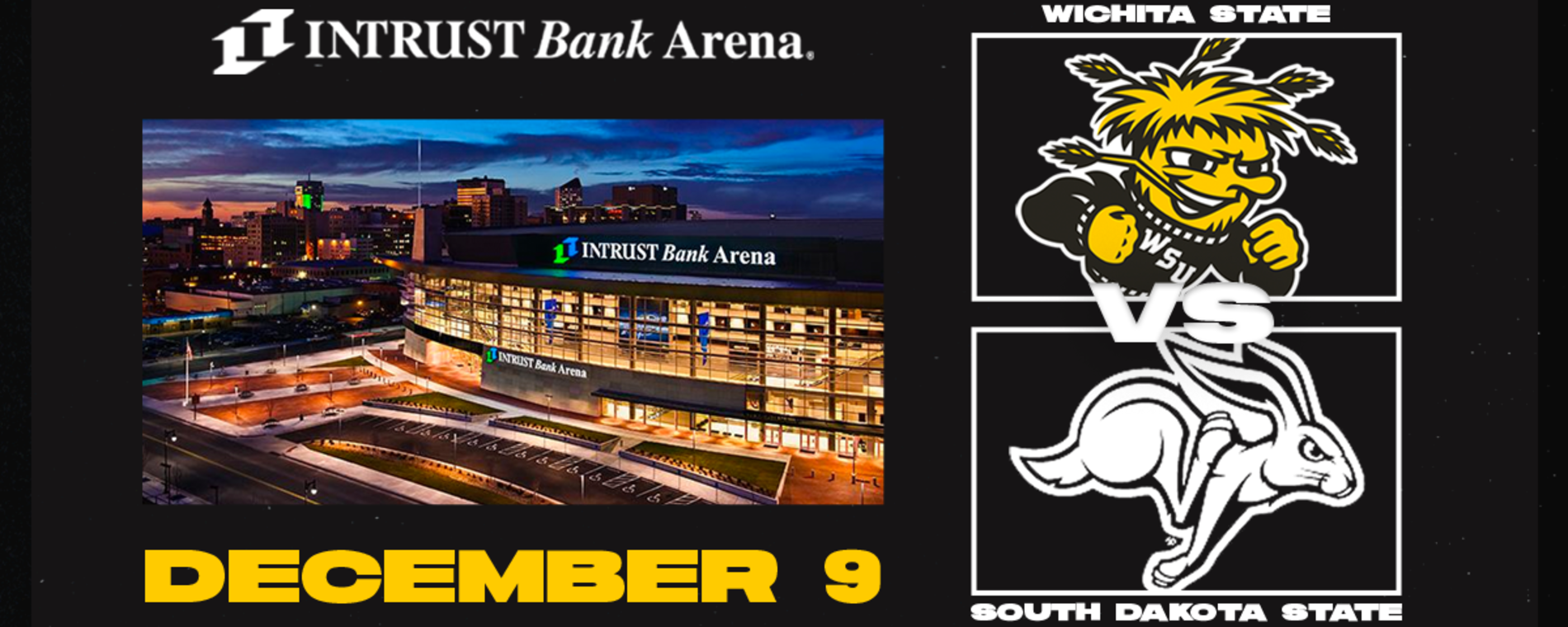 Wichita State vs South Dakota State at INTRUST Bank Arena
07:00 PM, December 9, 2023 | INTRUST Bank Arena
This will be the Shockers first game at INTRUST Bank Arena under the guidance of new head coach Paul Mills.

"This will be a wonderful game to play at INTRUST Bank Arena for our fans and the city of Wichita to see a terrific college basketball game," said Wichita State coach Paul Mills. "South Dakota State is well-coached, has a winning tradition and boasts one of the most formidable lineups in college basketball.

Mills arrives at Wichita State after a highly successful career at Oral Roberts where he transformed the Golden Eagles from Summit League bottom dwellers to undefeated champions over a six-year span (2017-23) with NCAA tournament bids in two of the last three years.
Admission:

Starting at $15

Buy Tickets

Days:

December 9, 2023

>

2023-12-09 2023-12-09 22:00:00 Wichita State vs South Dakota State at INTRUST Bank Arena <p>This will be the Shockers first game at INTRUST Bank Arena under the guidance of new head coach Paul Mills.<br><br>"This will be a wonderful game to play at INTRUST Bank Arena for our fans and the city of Wichita to see a terrific college basketball game," said Wichita State coach Paul Mills. "South Dakota State is well-coached, has a winning tradition and boasts one of the most formidable lineups in college basketball.<br><br>Mills arrives at Wichita State after a highly successful career at Oral Roberts where he transformed the Golden Eagles from Summit League bottom dwellers to undefeated champions over a six-year span (2017-23) with NCAA tournament bids in two of the last three years.</p> 500 E. Waterman Wichita, KS America/Chicago
Back To Previous