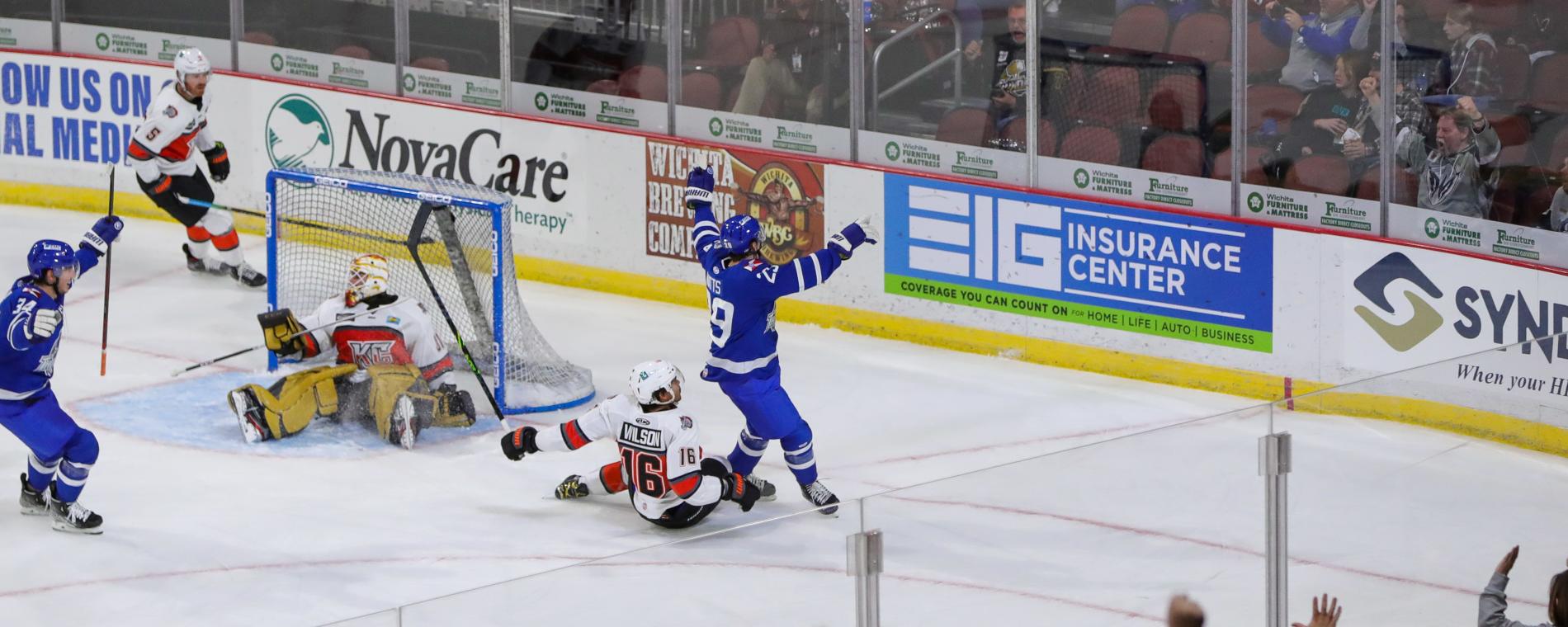 Back to Previous
Wichita Thunder Hockey vs. Tulsa Oilers (QuikTrip Buy In Night, Scout Night, Poster Schedule Giveaway)
From: 07:05 PM to 10:00 PM, October 28, 2022 | INTRUST Bank Arena
Join us as the Thunder take on Tulsa!
It is our first QuikTrip Buy In Night of the season! There will be vouchers for a complimentary upper-level ticket at Wichita-area QuikTrip locations. 
The first 1,000 fans in attendance will receive a complimentary poster schedule presented by Wichita Brewing Company.
We're excited to welcome Scouts and their families out to the game! There will be special ticket packs & merch items available for the scouts to purchase. More information to come. Email drew.hanson@wichitathunder.com to bring out your troop or pack.
Season tickets are on sale now! Lock in your same seat for every game and save money off the individual ticket price with a ticket plan. We offer Ful Season (36 games), Half Season (18 games) and Quarter Season (9 games). 
Admission:

$5.00 - $50.00

Buy Tickets
Days:

October 28, 2022

>

2022-10-28 2022-10-28 22:00:00 Wichita Thunder Hockey vs. Tulsa Oilers (QuikTrip Buy In Night, Scout Night, Poster Schedule Giveaway) <p>Join us as the Thunder take on Tulsa!</p> <p>It is our first QuikTrip Buy In Night of the season! There will be vouchers for a complimentary upper-level ticket at Wichita-area QuikTrip locations. </p> <p>The first 1,000 fans in attendance will receive a complimentary poster schedule presented by Wichita Brewing Company.</p> <p>We're excited to welcome Scouts and their families out to the game! There will be special ticket packs &amp; merch items available for the scouts to purchase. More information to come. Email drew.hanson@wichitathunder.com to bring out your troop or pack.</p> <p>Season tickets are on sale now! Lock in your same seat for every game and save money off the individual ticket price with a ticket plan. We offer Ful Season (36 games), Half Season (18 games) and Quarter Season (9 games). </p> 500 E. Waterman Wichita, KS America/Chicago
Back To Previous