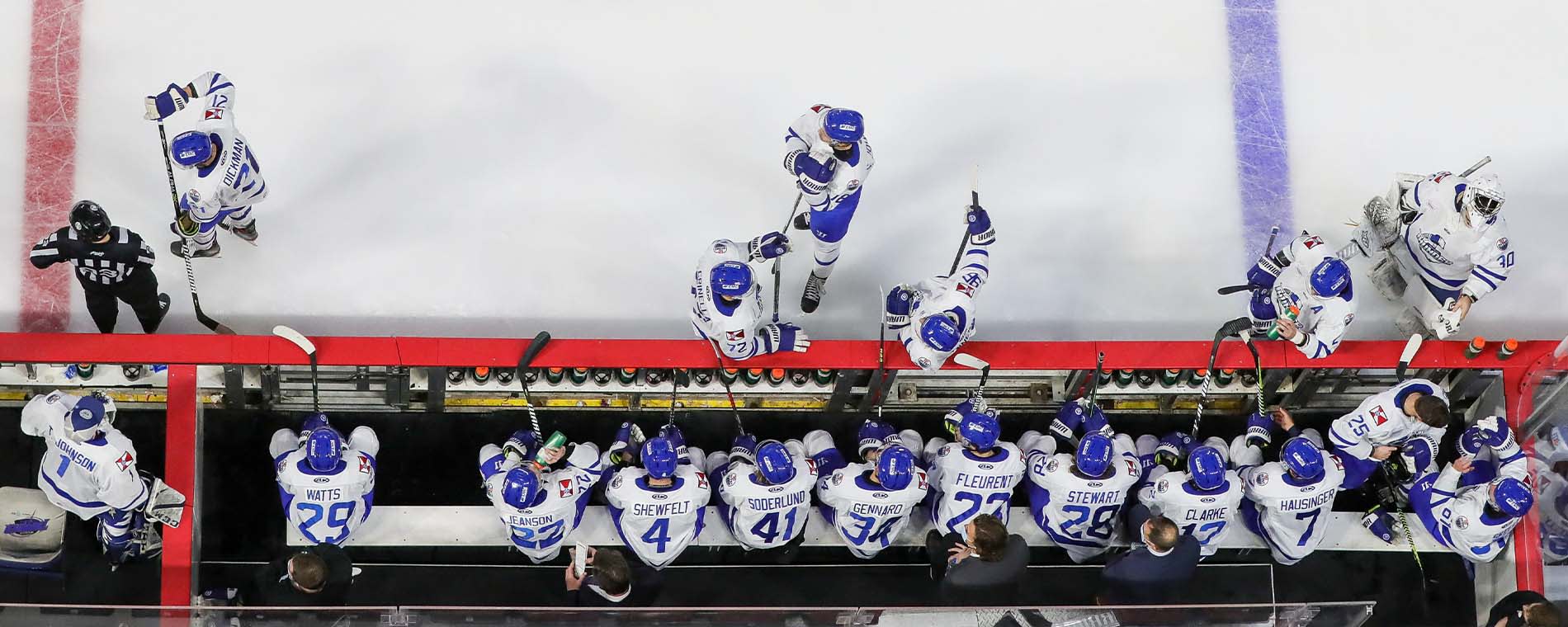 Back to Previous
Wichita Thunder vs. Allen Americans (Hockey is for Everyone Night)
From: 07:05 PM to 09:30 PM, April 9, 2022 | Wichita Thunder Hockey
Join us as we host the Allen Americans! Puck drops at 7:05 p.m. at INTRUST Bank Arena.
We're promoting inclusivity in hockey by partnering with local organizations to make all individuals feel welcome at the rink, regardless of race, color, religion, national origin, gender identity or expression, disability, sexual orientation and socio-economic status.
The Thunder will be wearing specialty Hockey is for Everyone Jerseys, which will be auctioned off.
Show your student ID at the Thunder office or the INTRUST Bank Arena box office to get select lower bowl tickets for $10!
It's another two-for-one game. Come down early and cheer on your favorite local adult league hockey players as they play to raise money for to support children diagnosed with cancer.
Buy tickets at https://selectaseat.com/all-events/wichita-thunder-intrust-bank-arena.
Admission:

$5-$50

Days:

April 9, 2022

2022-04-09 2022-04-09 21:30:00 Wichita Thunder vs. Allen Americans (Hockey is for Everyone Night) <p>Join us as we host the Allen Americans! Puck drops at 7:05 p.m. at INTRUST Bank Arena.</p> <p>We're promoting inclusivity in hockey by partnering with local organizations to make all individuals feel welcome at the rink, regardless of race, color, religion, national origin, gender identity or expression, disability, sexual orientation and socio-economic status.</p> <p>The Thunder will be wearing specialty Hockey is for Everyone Jerseys, which will be auctioned off.</p> <p>Show your student ID at the Thunder office or the INTRUST Bank Arena box office to get select lower bowl tickets for $10!</p> <p>It's another two-for-one game. Come down early and cheer on your favorite local adult league hockey players as they play to raise money for to support children diagnosed with cancer.</p> <p>Buy tickets at <a href="https://selectaseat.com/all-events/wichita-thunder-intrust-bank-arena">https://selectaseat.com/all-events/wichita-thunder-intrust-bank-arena</a>.</p> 500 E Waterman St Wichita, KS America/Chicago
Back To Previous