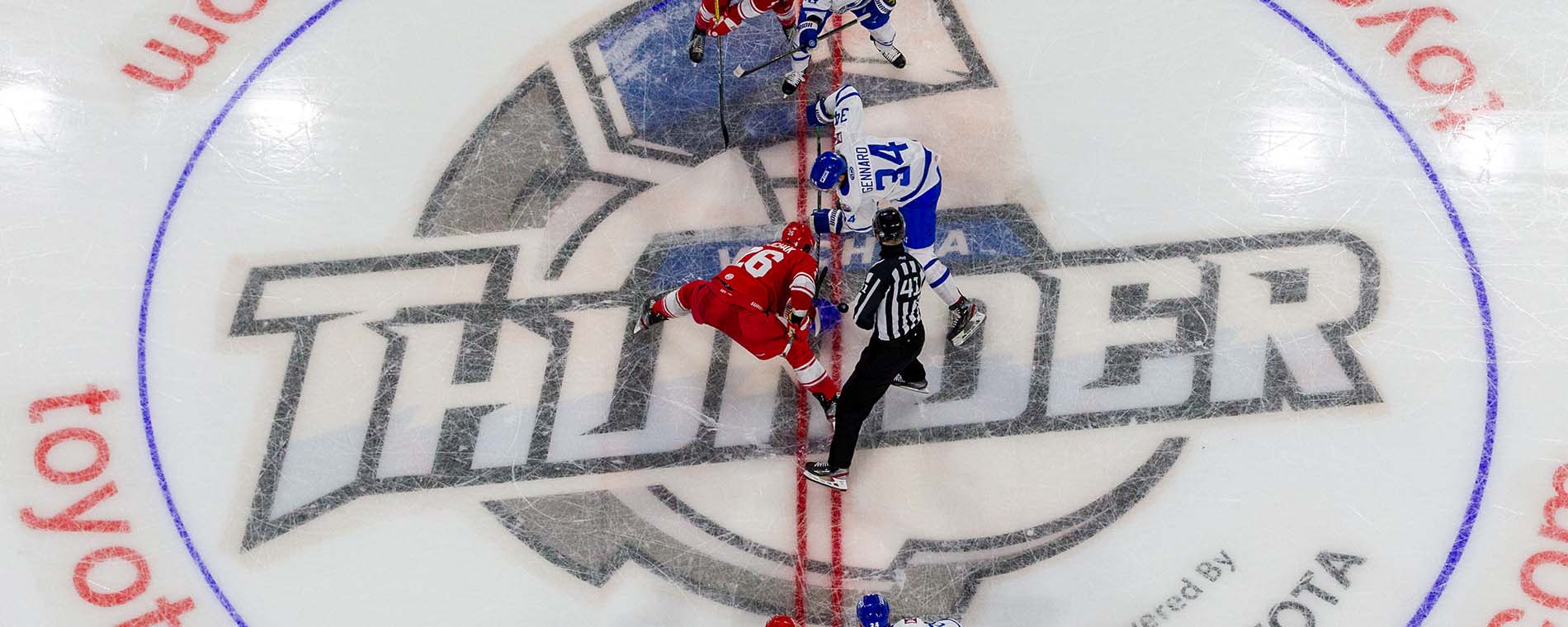 Back to Previous
Wichita Thunder vs. Allen Americans (Noche Del Trueno)
From: 07:05 PM to 09:30 PM, February 18, 2022 | Wichita Thunder Hockey
Join us as we host the Allen Americans! Puck drops at 7:05 p.m. at INTRUST Bank Arena.
The Thunder are taking on a new identity for a night, connecting the team to the Wichita-area Hispanic/Latino communities. The Thunder will be wearing specialty El Trueno jerseys, which will be auctioned off. Details on jersey auction method will come at a later date.
Buy tickets at https://selectaseat.com/all-events/wichita-thunder-intrust-bank-arena.
Admission:

$5-$50

Days:

February 18, 2022

2022-02-18 2022-02-18 21:30:00 Wichita Thunder vs. Allen Americans (Noche Del Trueno) <p>Join us as we host the Allen Americans! Puck drops at 7:05 p.m. at INTRUST Bank Arena.</p> <p>The Thunder are taking on a new identity for a night, connecting the team to the Wichita-area Hispanic/Latino communities. The Thunder will be wearing specialty El Trueno jerseys, which will be auctioned off. Details on jersey auction method will come at a later date.</p> <p>Buy tickets at <a href="https://selectaseat.com/all-events/wichita-thunder-intrust-bank-arena">https://selectaseat.com/all-events/wichita-thunder-intrust-bank-arena</a>.</p> 500 E Waterman St Wichita, KS America/Chicago
Back To Previous