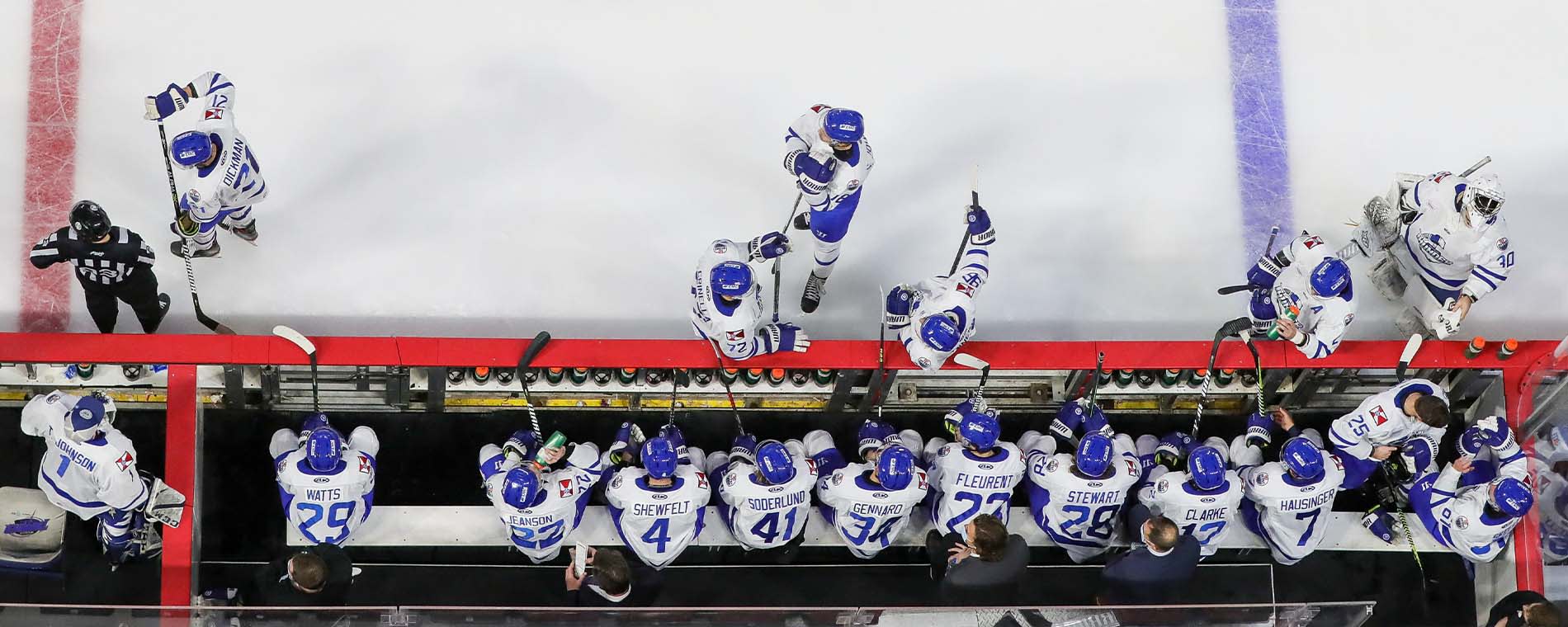 Back to Previous
Wichita Thunder vs. Idaho Steelheads (Black History Night)
From: 07:05 PM to 09:30 PM, February 16, 2022 | Wichita Thunder Hockey
Join us as we host the Idaho Steelheads! Puck drops at 7:05 p.m. at INTRUST Bank Arena.
We're celebrating Black History Month with our inaugural Black History Night! We'll feature prominent community members at the game, local Black-owned businesses on the concourse and more. 10% of all group proceeds will go to local organizations benefitting the Black community. To purchase discounted group tickets, email tucker.stiles@wichitathunder.com.
Buy tickets at https://selectaseat.com/all-events/wichita-thunder-intrust-bank-arena.
Admission:

$5-$50

Days:

February 16, 2022

2022-02-16 2022-02-16 21:30:00 Wichita Thunder vs. Idaho Steelheads (Black History Night) <p>Join us as we host the Idaho Steelheads! Puck drops at 7:05 p.m. at INTRUST Bank Arena.</p> <p>We're celebrating Black History Month with our inaugural Black History Night! We'll feature prominent community members at the game, local Black-owned businesses on the concourse and more. 10% of all group proceeds will go to local organizations benefitting the Black community. To purchase discounted group tickets, email <a href="mailto:tucker.stiles@wichitathunder.com">tucker.stiles@wichitathunder.com</a>.</p> <p>Buy tickets at <a href="https://selectaseat.com/all-events/wichita-thunder-intrust-bank-arena">https://selectaseat.com/all-events/wichita-thunder-intrust-bank-arena</a>.</p> 500 E Waterman St Wichita, KS America/Chicago
Back To Previous