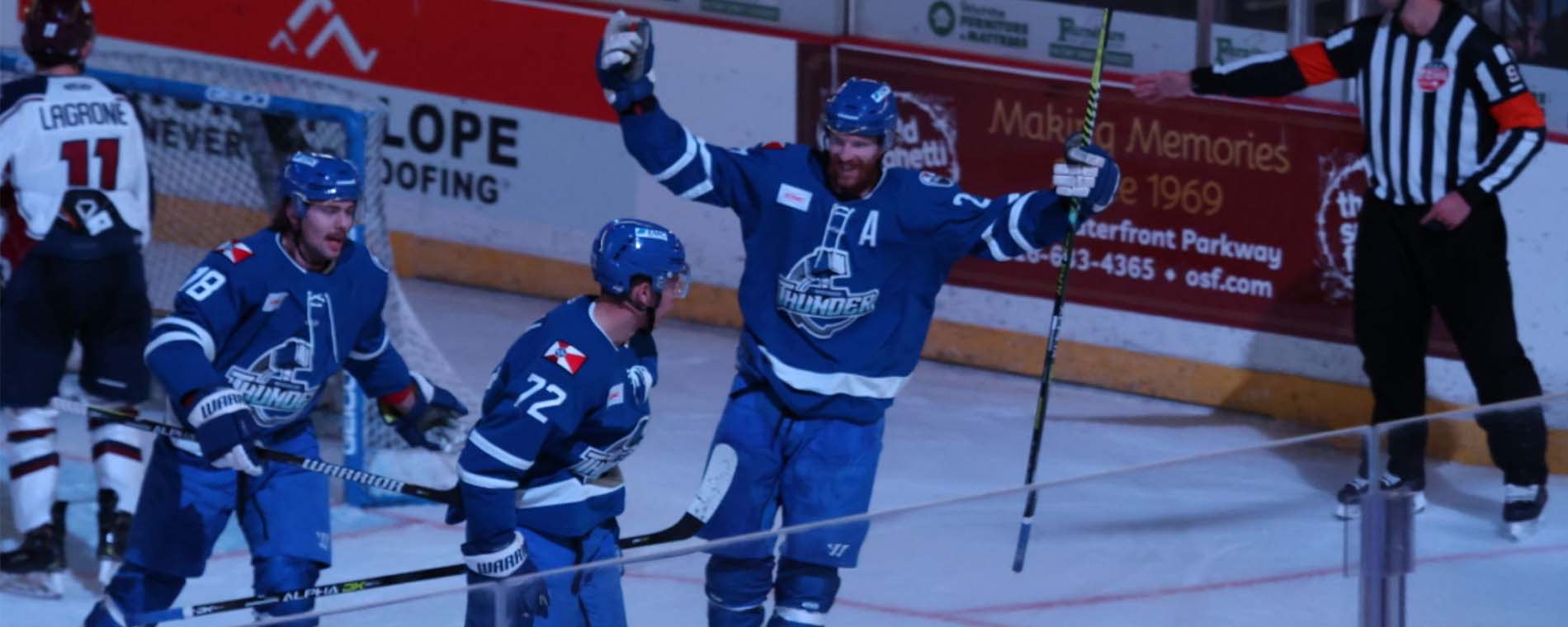 Back to Previous
Wichita Thunder vs. Idaho Steelheads (Faith & Family Night - Michael Jr. Performance)
From: 04:05 PM to 06:30 PM, February 6, 2022 | Wichita Thunder Hockey
Join us as we host the Idaho Steelheads! Puck drops at 4:05 p.m. at INTRUST Bank Arena.
We're inviting local churches to join us for a night of fun! Any churches or faith-based organizations interested in being a part of this event can contact Drew at drew.hanson@wichitathunder.com. Comedian Michael Jr. will be performing following the Thunder game, and a ticket to the game gets you into the postgame performance. Faith & Family Night is presented by Central Community Church and KJIL.
Buy tickets at https://selectaseat.com/all-events/wichita-thunder-intrust-bank-arena.
Admission:

$5-$50

Days:

February 6, 2022

2022-02-06 2022-02-06 18:30:00 Wichita Thunder vs. Idaho Steelheads (Faith & Family Night - Michael Jr. Performance) <p>Join us as we host the Idaho Steelheads! Puck drops at 4:05 p.m. at INTRUST Bank Arena.</p> <p>We're inviting local churches to join us for a night of fun! Any churches or faith-based organizations interested in being a part of this event can contact Drew at drew.hanson@wichitathunder.com. Comedian Michael Jr. will be performing following the Thunder game, and a ticket to the game gets you into the postgame performance. Faith &amp; Family Night is presented by Central Community Church and KJIL.</p> <p>Buy tickets at <a href="https://selectaseat.com/all-events/wichita-thunder-intrust-bank-arena">https://selectaseat.com/all-events/wichita-thunder-intrust-bank-arena</a>.</p> 500 E Waterman St Wichita, KS America/Chicago
Back To Previous