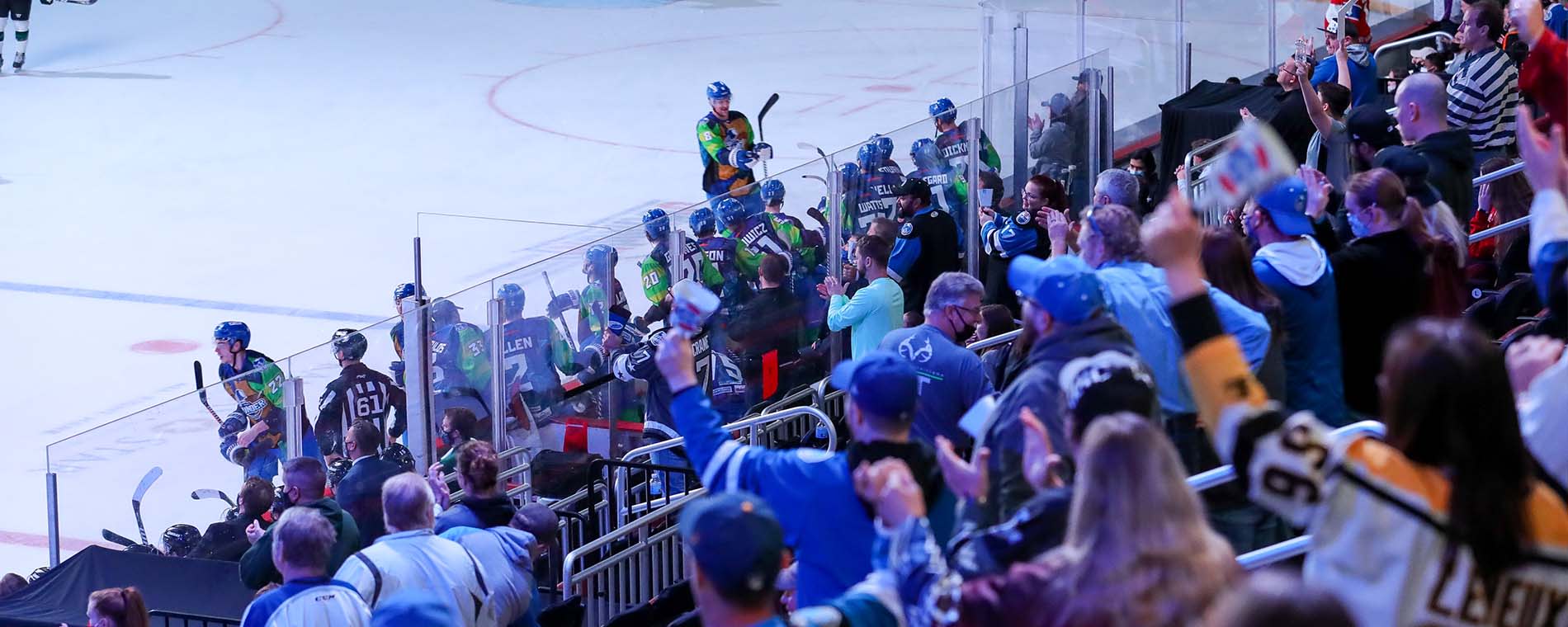 Back to Previous
Wichita Thunder vs. Idaho Steelheads (Police vs. Firemen Game)
From: 07:05 PM to 09:30 PM, February 5, 2022 | Wichita Thunder Hockey
Join us as we host the Idaho Steelheads! Puck drops at 7:05 p.m. at INTRUST Bank Arena.
It's a two-for-one experience. Come early and cheer on the police and fire hockey teams as they once again battle for bragging rights at 5 pm.. Stay to watch our Wichita Thunder take on the Idaho Steelheads.
The Wichita Thunder welcomes everyone to come out for Youth Sports Night, a night dedicated to celebrate the lasting impact that sports can have on the children in the area.
Meet Daniel Tiger at the game! He'll be on the concourse for photos with kids.
Buy tickets at https://selectaseat.com/all-events/wichita-thunder-intrust-bank-arena.
Admission:

$5-$50

Days:

February 5, 2022

2022-02-05 2022-02-05 21:30:00 Wichita Thunder vs. Idaho Steelheads (Police vs. Firemen Game) <p>Join us as we host the Idaho Steelheads! Puck drops at 7:05 p.m. at INTRUST Bank Arena.</p> <p>It's a two-for-one experience. Come early and cheer on the police and fire hockey teams as they once again battle for bragging rights at 5 pm.. Stay to watch our Wichita Thunder take on the Idaho Steelheads.</p> <p>The Wichita Thunder welcomes everyone to come out for Youth Sports Night, a night dedicated to celebrate the lasting impact that sports can have on the children in the area.</p> <p>Meet Daniel Tiger at the game! He'll be on the concourse for photos with kids.</p> <p>Buy tickets at <a href="https://selectaseat.com/all-events/wichita-thunder-intrust-bank-arena">https://selectaseat.com/all-events/wichita-thunder-intrust-bank-arena</a>.</p> 500 E Waterman St Wichita, KS America/Chicago
Back To Previous