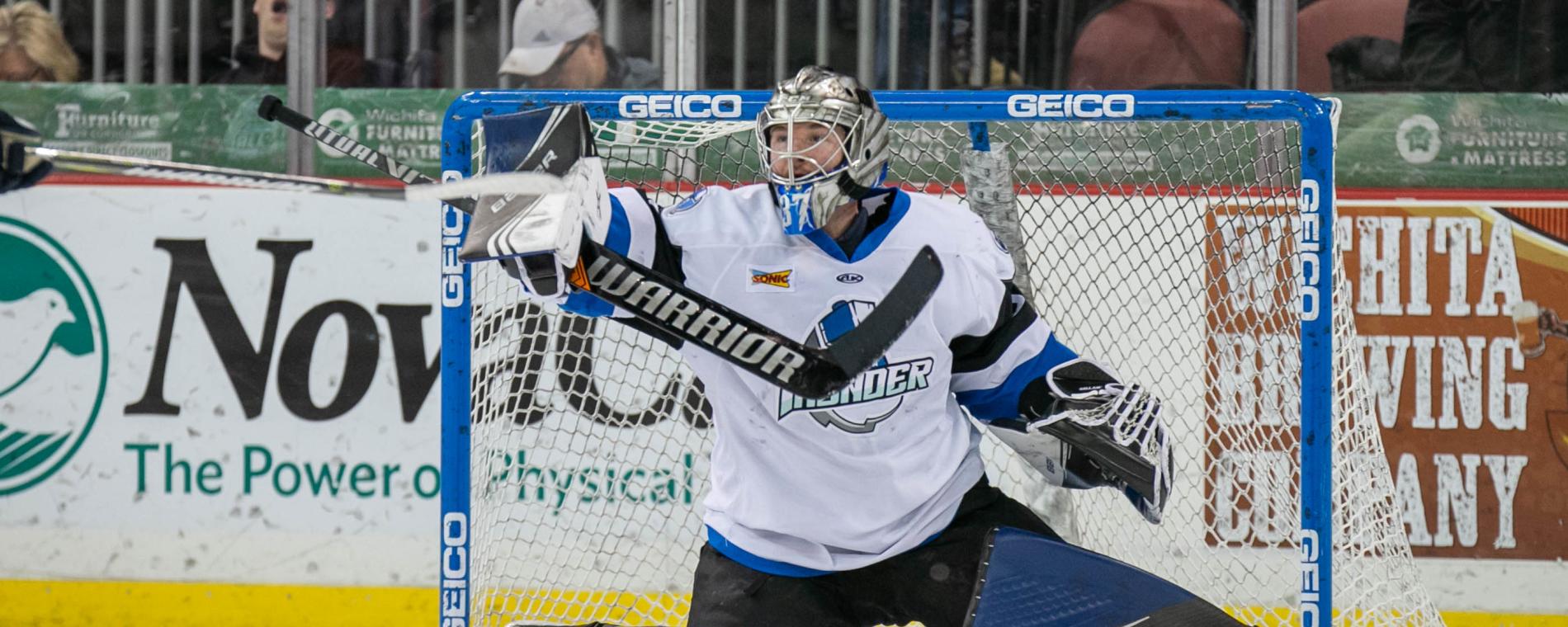 Back to Previous
Wichita Thunder vs KC Mavericks
4:05pm, March 7, 2021 | INTRUST Bank Arena
This event was originally scheduled for January 21, 2021.
Catch the Wichita Thunder take on the Kansas City Mavericks at INTRUST Bank Arena!
INTRUST Bank Arena COVID-19 Info: Face masks and six-foot distancing between groups is required, in addition to a clear bag policy and self-service ticket scanning and concession purchases. Other measures, like plexiglass shields, signage and hygiene and disinfecting procedures are being implemented. See full details.
*This game was originally scheduled for 1/21/21
Admission:

$12-$17

Days:

March 7, 2021

2021-03-07 2021-03-07 16:05:00 Wichita Thunder vs KC Mavericks <p>Catch the Wichita Thunder take on the Kansas City Mavericks at INTRUST Bank Arena!</p> <p><strong><a title="Get Tickets" href="https://selectaseat.com/210121-thunder" rel="nofollow" target="_blank">Get Tickets</a></strong></p> <p><strong>INTRUST Bank Arena COVID-19 Info:</strong> Face masks and six-foot distancing between groups is required, in addition to a <a title="Clear Bag Policy" href="https://www.intrustbankarena.com/plan-your-visit/policies-code-of-conduct" rel="nofollow" target="_blank"><strong>clear bag policy</strong></a> and self-service ticket scanning and concession purchases. Other measures, like plexiglass shields, signage and hygiene and disinfecting procedures are being implemented. <a title="COVID Details" href="https://www.intrustbankarena.com/plan-your-visit/covid-19-info" rel="nofollow" target="_blank"><strong>See full details</strong></a>.</p> <p>*This game was originally scheduled for 1/21/21</p> 500 E. Waterman St. Wichita, KS America/Chicago
Back To Previous