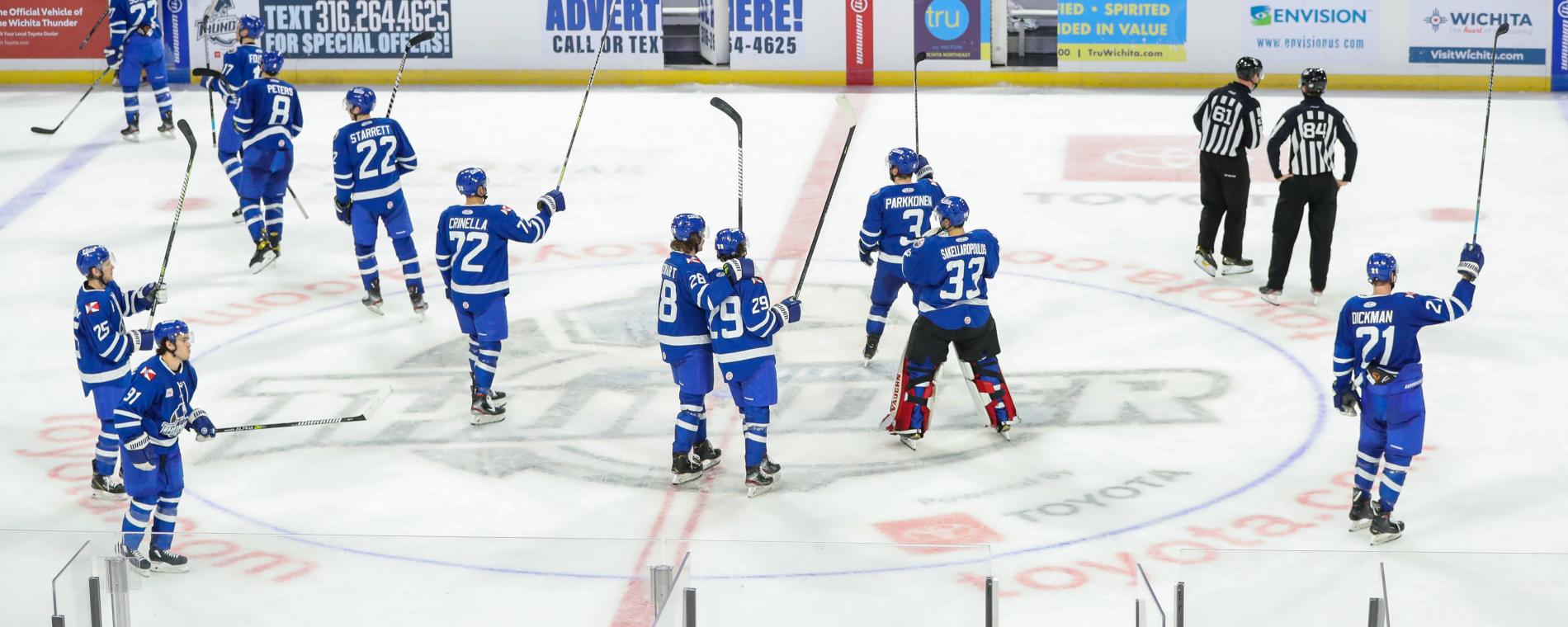 Back to Previous
Wichita Thunder vs. Rapid City Rush
From: 07:05 PM to 10:05 PM, January 15, 2022 | INTRUST Bank Arena
Join us as we host the Rapid City Rush! Puck drops at 7:05 p.m. at INTRUST Bank Arena.
We're showing our love for our great city with #ILOVEWICHITA Night presented by Davis-Moore, Big Fish Bail Bonds, Hajoca, Lee Media and U.S. Mortgage. The first 500 fans will receive a complimentary Wichita Flag-themed car flag.
The Thunder will wear a specialty Wichita Flag-themed jersey, which will be auctioned off. Details on jersey auction method will come at a later date.
Single game tickets are on sale now at bit.ly/Thunder2122. 
Admission:

Tickets range from $5 to $50

Buy Tickets
Days:

January 15, 2022

2022-01-15 2022-01-15 22:05:00 Wichita Thunder vs. Rapid City Rush <p>Join us as we host the Rapid City Rush! Puck drops at 7:05 p.m. at INTRUST Bank Arena.</p> <p>We're showing our love for our great city with #ILOVEWICHITA Night presented by Davis-Moore, Big Fish Bail Bonds, Hajoca, Lee Media and U.S. Mortgage. The first 500 fans will receive a complimentary Wichita Flag-themed car flag.</p> <p>The Thunder will wear a specialty Wichita Flag-themed jersey, which will be auctioned off. Details on jersey auction method will come at a later date.</p> <p>Single game tickets are on sale now at <a href="https://wichita.simpleviewcrm.com/bit.ly/Thunder2122">bit.ly/Thunder2122</a>. </p> 500 E Waterman St Wichita, KS America/Chicago
Back To Previous