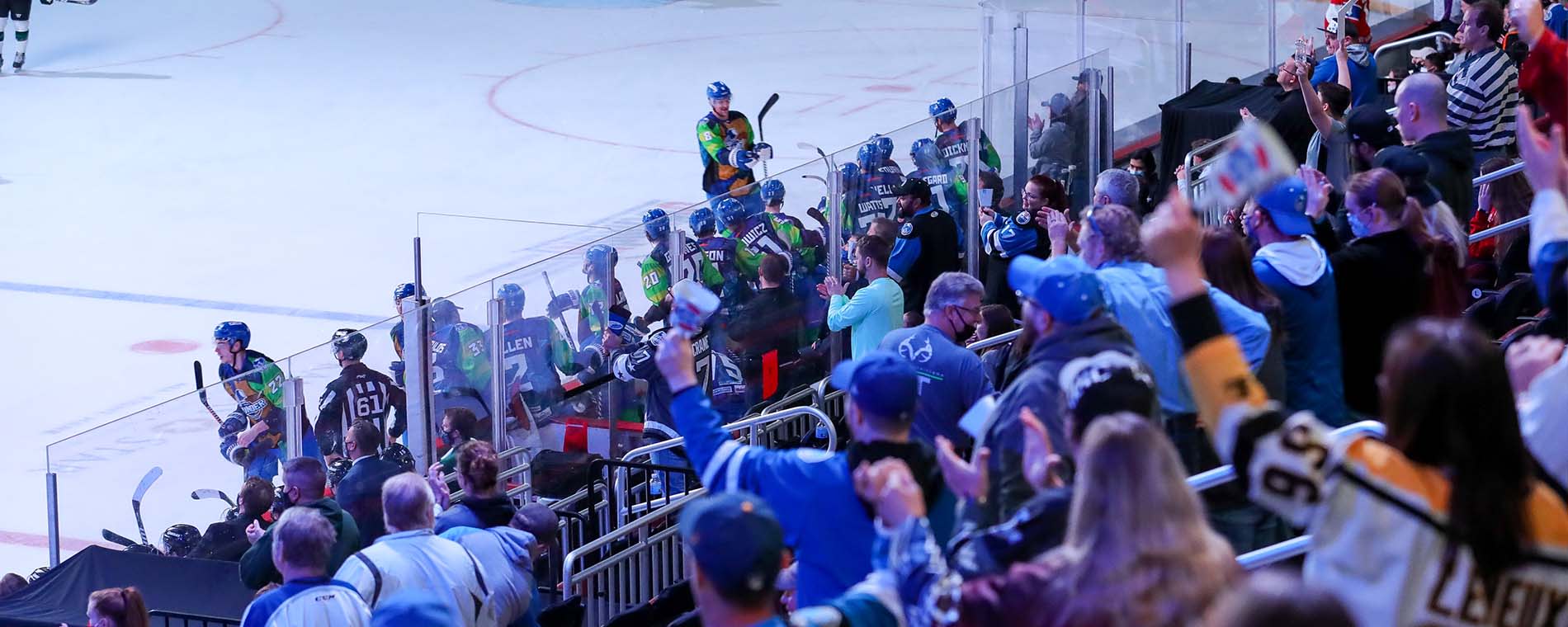 Back to Previous
Wichita Thunder vs. Tulsa Oilers (Educational Day Game)
From: 10:30 AM to 01:00 PM, April 6, 2022 | Wichita Thunder Hockey
Join us as we host the Tulsa Oilers! Puck drops at 10:30 a.m. at INTRUST Bank Arena.
Join the Wichita Thunder for an early 10:30 a.m. puck drop, kicking off a fun day of education. The Thunder will be teaching STEAM through various activities throughout the day. We'll integrate education into the game day experience and students will receive an educational workbook to complete throughout the game.
Buy tickets at https://selectaseat.com/all-events/wichita-thunder-intrust-bank-arena.
Admission:

$5-$50

Days:

April 6, 2022

2022-04-06 2022-04-06 13:00:00 Wichita Thunder vs. Tulsa Oilers (Educational Day Game) <p>Join us as we host the Tulsa Oilers! Puck drops at 10:30 a.m. at INTRUST Bank Arena.</p> <p>Join the Wichita Thunder for an early 10:30 a.m. puck drop, kicking off a fun day of education. The Thunder will be teaching STEAM through various activities throughout the day. We'll integrate education into the game day experience and students will receive an educational workbook to complete throughout the game.</p> <p>Buy tickets at <a href="https://selectaseat.com/all-events/wichita-thunder-intrust-bank-arena">https://selectaseat.com/all-events/wichita-thunder-intrust-bank-arena</a>.</p> 500 E Waterman St Wichita, KS America/Chicago
Back To Previous