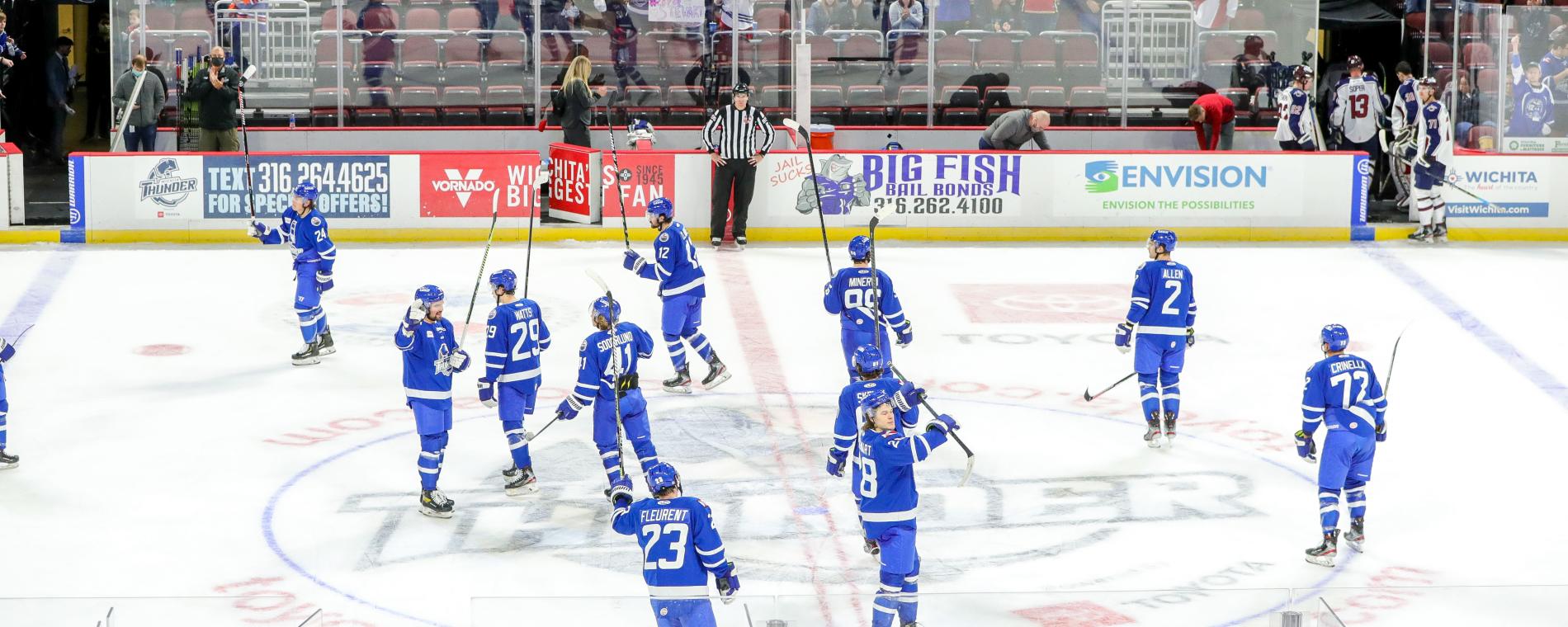 Back to Previous
Wichita Thunder vs. Tulsa Oilers (Nickelodeon Teenage Mutant Ninja Turtles Night/Youth Sports Night)
From: 07:05 PM to 10:00 PM, November 26, 2022 | INTRUST Bank Arena
It is Nickelodeon Teenage Mutant Ninja Turtles Night presented by Burns & McDonnell! Donnie & Leo will be in attendance for photos with fans. The Thunder will be wearing TMNT specialty jerseys, which will be auctioned off. Auction details TBD.
We're celebrating local youth sports organizations in the area! If you are interested in bringing your youth sports organization out to the game, contact the Thunder office at (316) 264-4625.
Season tickets are on sale now! Lock in your same seat for every game and save money off the individual ticket price with a ticket plan. We offer Full Season (36 games), Half Season (18 games) and Quarter Season (9 games). 
Admission:

$5.00 - $50.00

Buy Tickets
Days:

November 26, 2022

>

2022-11-26 2022-11-26 22:00:00 Wichita Thunder vs. Tulsa Oilers (Nickelodeon Teenage Mutant Ninja Turtles Night/Youth Sports Night) <p>It is Nickelodeon Teenage Mutant Ninja Turtles Night presented by Burns &amp; McDonnell! Donnie &amp; Leo will be in attendance for photos with fans. The Thunder will be wearing TMNT specialty jerseys, which will be auctioned off. Auction details TBD.</p> <p>We're celebrating local youth sports organizations in the area! If you are interested in bringing your youth sports organization out to the game, contact the Thunder office at (316) 264-4625.</p> <p>Season tickets are on sale now! Lock in your same seat for every game and save money off the individual ticket price with a ticket plan. We offer Full Season (36 games), Half Season (18 games) and Quarter Season (9 games). </p> 500 E. Waterman Wichita, KS America/Chicago
Back To Previous