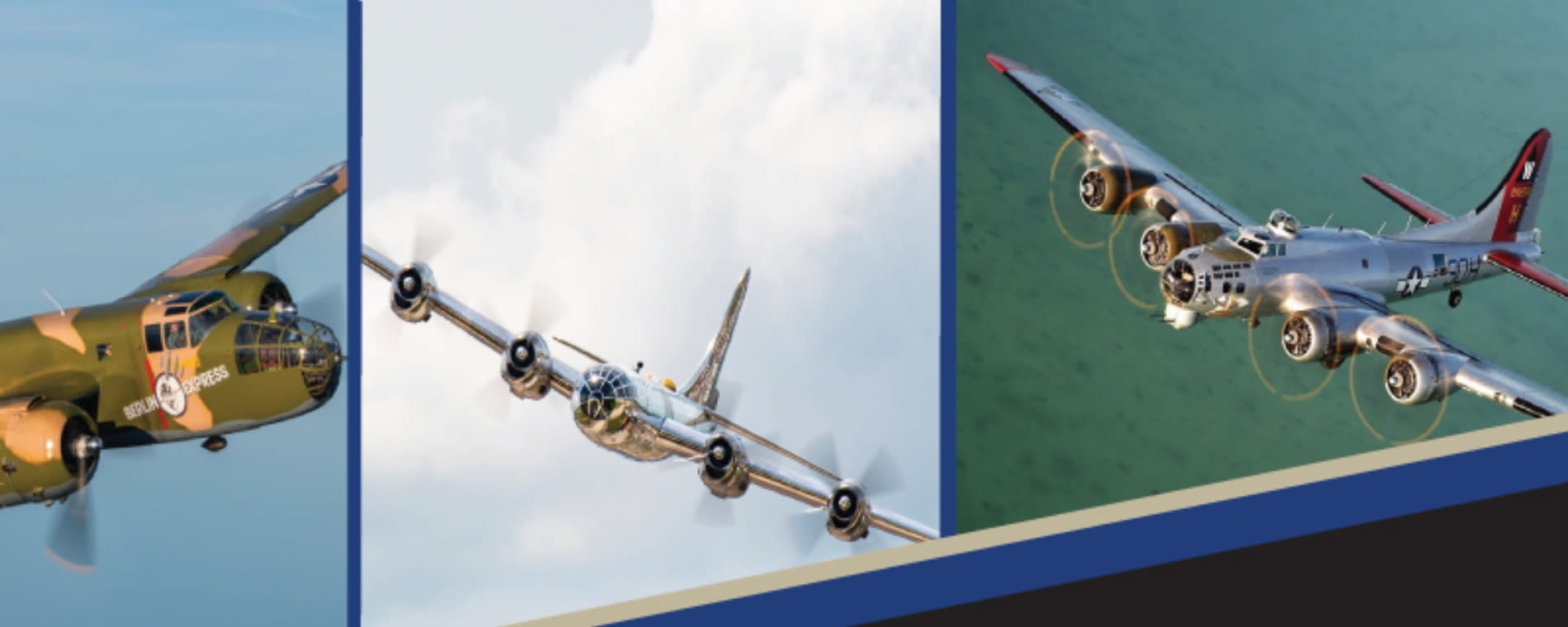 Back to Previous
Wichita Warbird Weekend
July 2, 2021 | B-29 Doc Hangar, Education and Visitors Center
B-29 Doc will host two other World War II-era aircraft in partnership with the Experimental Aircraft Association (EAA) Fourth of July Weekend in Wichita, Kansas.
The event will feature B-29 Doc, along with B-17 Aluminum Overcast and B-25 Berlin Express, and will give warbird fans a unique, up-close and personal opportunity to see the three American bombers that helped win World War II.
All three aircraft will be on static display and open for ground and cockpit tours Friday, July 2 at the B-29 Doc Hangar, Education and Visitors Center. The aircraft will each operate ride flights on Saturday, July 3 and Sunday, July 4. The aircraft will be on static display the remainder of the weekend unless serving ride flight customers.
BOOK YOUR SEATS NOW!
Admission:

Free to attend; Flights range from $360-$1500

Get Tickets
Recurrence:

Recurring daily

Days:

July 2, 2021 - July 5, 2021

2021-07-02 2021-07-05 Wichita Warbird Weekend <p>B-29 Doc will host two other World War II-era aircraft in partnership with the Experimental Aircraft Association (EAA) Fourth of July Weekend in Wichita, Kansas.</p> <p>The event will feature B-29 Doc, along with B-17 Aluminum Overcast and B-25 Berlin Express, and will give warbird fans a unique, up-close and personal opportunity to see the three American bombers that helped win World War II.</p> <p>All three aircraft will be on static display and open for ground and cockpit tours Friday, July 2 at the B-29 Doc Hangar, Education and Visitors Center. The aircraft will each operate ride flights on Saturday, July 3 and Sunday, July 4. The aircraft will be on static display the remainder of the weekend unless serving ride flight customers.</p> <p>BOOK YOUR SEATS NOW!</p> 1788 S. Airport Rd. Wichita, KS America/Chicago
Back To Previous