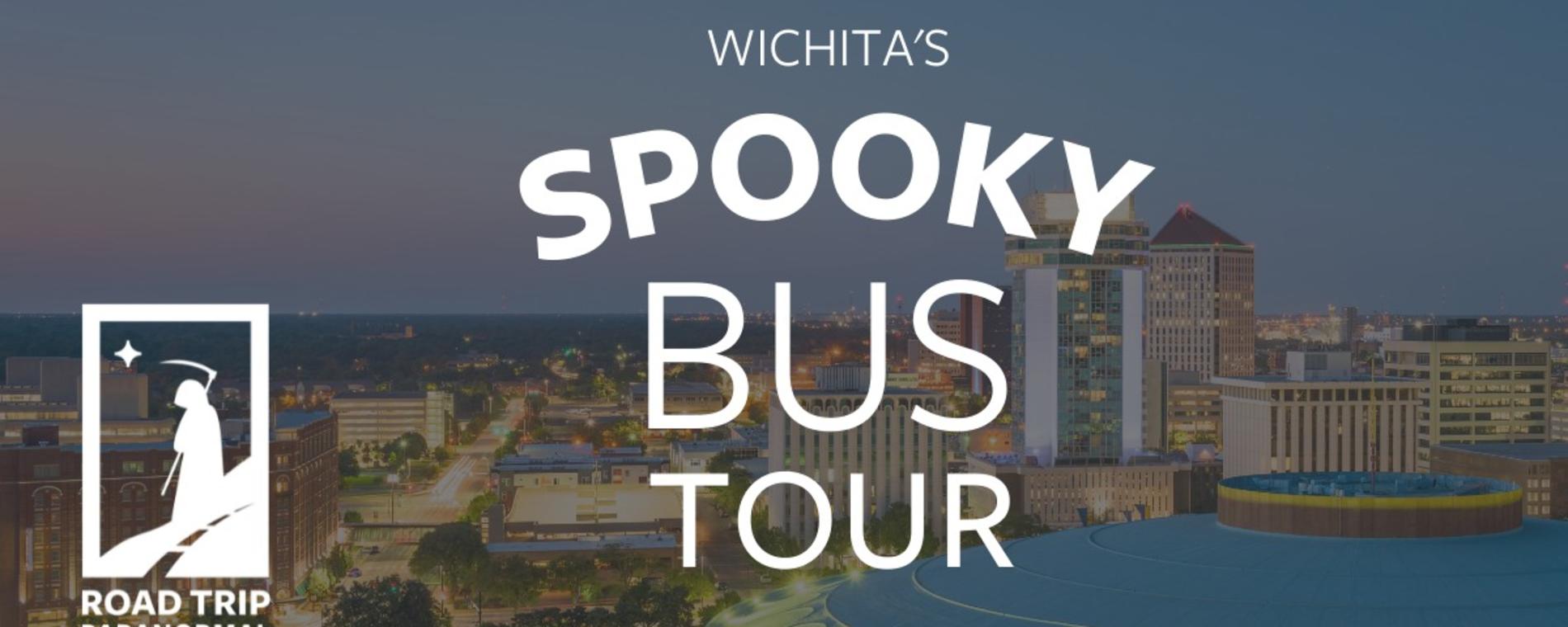 Wichita's Spooky Party Bus Tour
September 23, 2023 | River City Brewing Co.
Hop on this Spooky Wichita Bus Tour with Road Trip Paranormal and get first-hand insight into the ghostly activities that Wichita doesn't want you to know about! This bus tour will pick up and drop off at River City Brewing Company (look for the SPOT's Party Bus) and for 90 minutes will blow your mind with the skeletons in Wichita's closet.
We have two times for you to choose from - 7-9 p.m. or 9-11 p.m.
You can order food and drink at the bar before and after. We will have an area reserved so you can talk with your friends and other paranormal enthusiasts. Keep the party going by bringing a small cooler on the bus!
Admission:

$30

Buy Tickets

Recurrence:

Recurring weekly on Saturday

Days:

September 16, 2023 - November 4, 2023

>

2023-09-23 2023-11-04 Wichita's Spooky Party Bus Tour <div class="xdj266r x11i5rnm xat24cr x1mh8g0r x1vvkbs">Hop on this Spooky Wichita Bus Tour with Road Trip Paranormal and get first-hand insight into the ghostly activities that Wichita doesn't want you to know about! This bus tour will pick up and drop off at River City Brewing Company (look for the SPOT's Party Bus) and for 90 minutes will blow your mind with the skeletons in Wichita's closet.</div> <div class="x11i5rnm xat24cr x1mh8g0r x1vvkbs xtlvy1s">We have two times for you to choose from - 7-9 p.m. or 9-11 p.m.</div> <div class="x11i5rnm xat24cr x1mh8g0r x1vvkbs xtlvy1s"> </div> <div class="x11i5rnm xat24cr x1mh8g0r x1vvkbs xtlvy1s">You can order food and drink at the bar before and after. We will have an area reserved so you can talk with your friends and other paranormal enthusiasts. Keep the party going by bringing a small cooler on the bus!</div> 150 N. Mosley St. Wichita, KS America/Chicago
Back To Previous