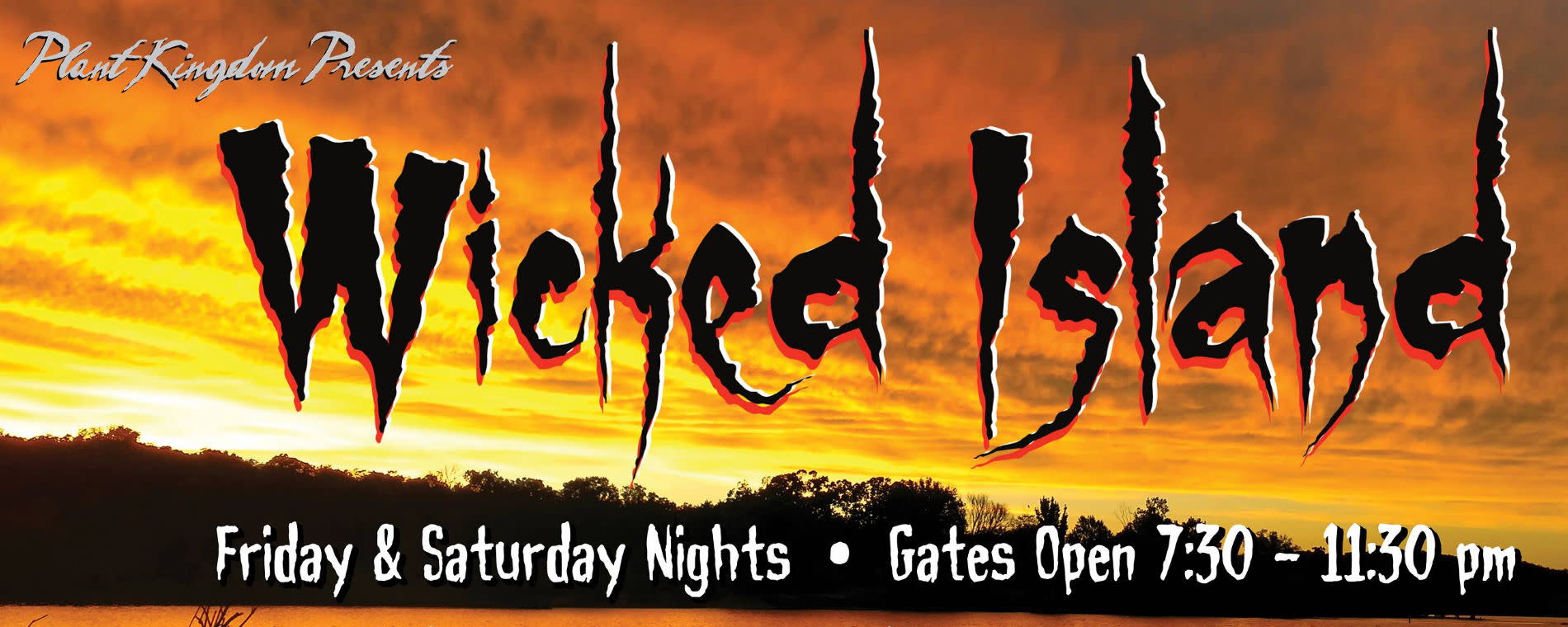 Back to Previous
Wicked Island
8pm-Midnight, October 29, 2021 | O. J. Watson Park
Plant Kingdom and the City of Wichita present the Wicked Island Haunted Attraction! Are you wicked enough to make it?
Ticket Sales start at 7:30pm, park gates close at 11:30pm. Every Friday and Saturday in October. All dates are weather permitting.
All tickets sales are final! You will be asked to follow current city mandates. If a mask must be worn then it must be a face covering and not a Halloween mask. If you cannot abide by the city mandates on city property you may be asked to leave. Attraction actors will not intentionally touch you. DO NOT touch or harass any of the actors. You will be removed from the attraction. Full rules and regulations.
Admission:

$20 adults, $15 children 12 & under (timed tickets $5 more)

Get Tickets
Recurrence:

Recurring weekly on Friday, Saturday

Days:

October 1, 2021 - October 30, 2021

2021-10-29 2021-10-30 23:30:00 Wicked Island <p>Plant Kingdom and the City of Wichita present the Wicked Island Haunted Attraction! Are you wicked enough to make it?</p> <p>Ticket Sales start at 7:30pm, park gates close at 11:30pm. Every Friday and Saturday in October. All dates are weather permitting.</p> <p>All tickets sales are final! You will be asked to follow current city mandates. If a mask must be worn then it must be a face covering and not a Halloween mask. If you cannot abide by the city mandates on city property you may be asked to leave. Attraction actors will not intentionally touch you. DO NOT touch or harass any of the actors. You will be removed from the attraction. <a title="Wicked Island Rules" href="https://www.wickedwoodswichita.com/rules" target="_blank"><strong>Full rules and regulations</strong></a>.</p> 3022 S. McLean Blvd. Wichita, KS America/Chicago
Back To Previous