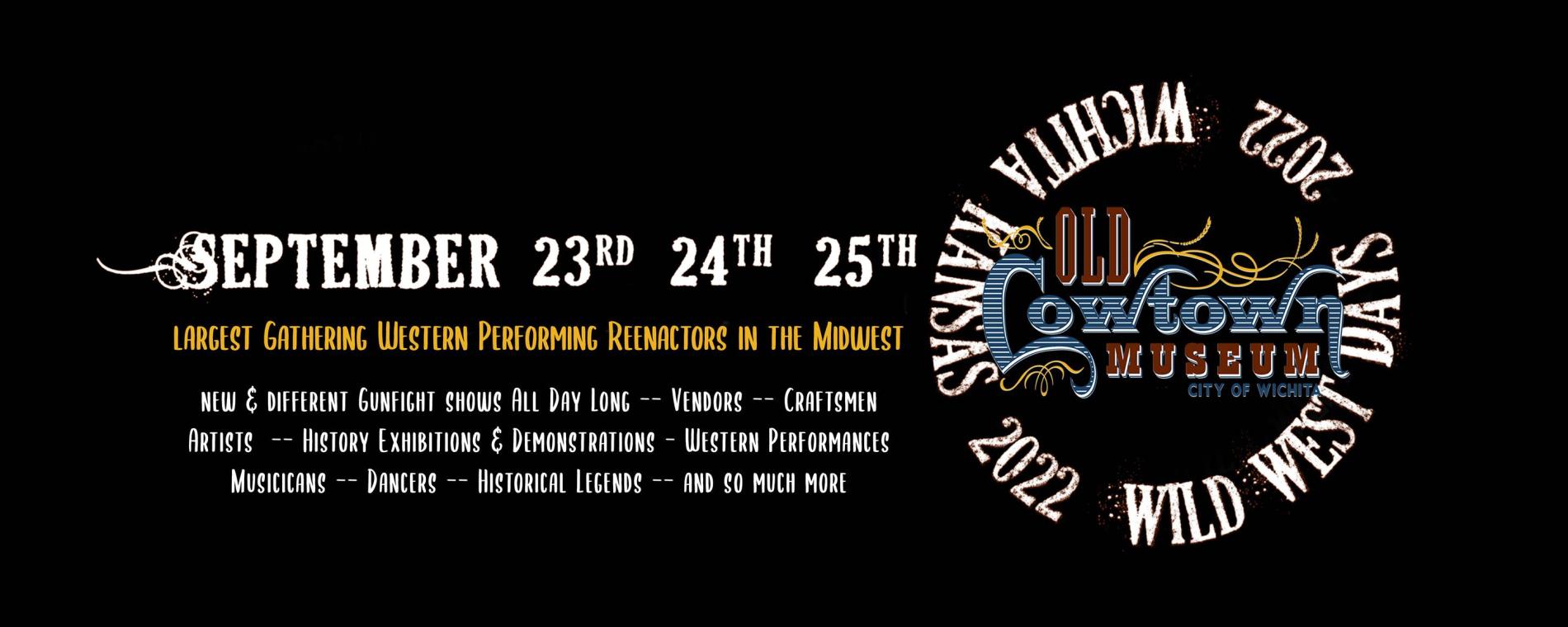 Back to Previous
Wild West Days
From: 10:00 AM to 05:00 PM, September 23, 2022 | Old Cowtown Museum
The largest gathering of Old West historical reenactors in the region! Come and see historical legends doing presentations, plus gunfights, saloon girls, gambling and more! This is a fundraiser for Historic Wichita Cowtown, Inc., the non-profit that helps to support Old Cowtown Museum!

Regular admission rates apply:
$9/adults
$8/seniors (ages 62+)
$7/youth (ages 12-17)
$6/kids (ages 5-11)
Kids 4 and under and Cowtown members, active military and educators get in free!
Admission:

$9/adults $8/seniors (62+) $7/youth (ages 12-17) $6/kids (ages 5-11) Kids 4 and under, Cowtown members, active military, and educators get in free!

Recurrence:

Recurring daily

2022-09-23 Wild West Days <p>The largest gathering of Old West historical reenactors in the region! Come and see historical legends doing presentations, plus gunfights, saloon girls, gambling and more! This is a fundraiser for Historic Wichita Cowtown, Inc., the non-profit that helps to support Old Cowtown Museum!</p> <p><br /> Regular admission rates apply:<br /> $9/adults<br /> $8/seniors (ages 62+)<br /> $7/youth (ages 12-17)<br /> $6/kids (ages 5-11)<br /> Kids 4 and under and Cowtown members, active military and educators get in free!</p> 1865 W. Museum Blvd. Wichita, KS America/Chicago
Back To Previous