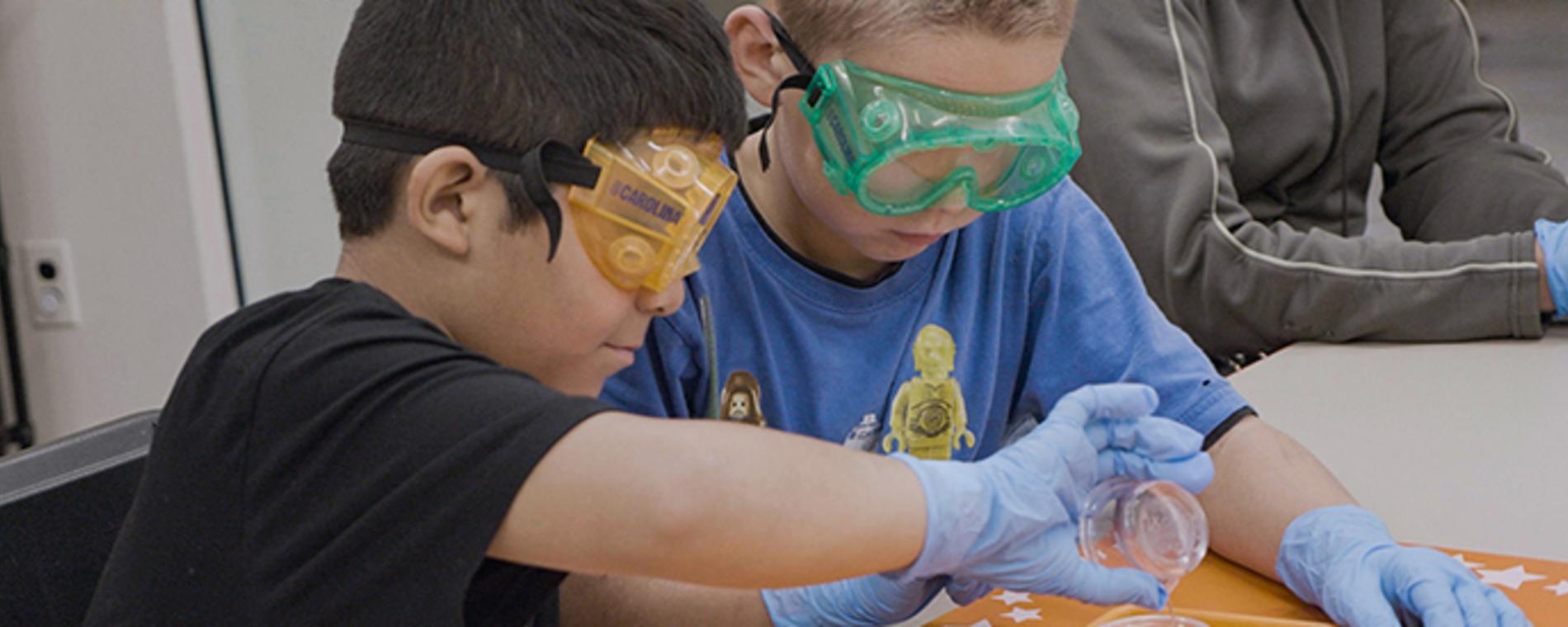 Back to Previous
Winter Break Edventures
From: 09:00 AM to 04:00 PM , 12/20/2019, 12/23/2019, 12/26/2019, 12/27/2019, 12/30/2019 | Exploration Place
When school is out, science is in! Sign up your student now for a day full of STEM activities. For grades K-5:
The Science of Storms
Friday, Dec. 20
Uncover ways to protect yourself from unpredictable weather. Experience the force of an EF1 tornado. Build your own anemometer to measure wind speed.
Crazy Climates
Monday, Dec. 23
Construct a terrarium, and dig into Earth's biospheres. Plus test extreme weather conditions, from desert to arctic and more.
Fairy Tale Science
Thursday, Dec. 26
Huff, puff and blow a house down. Climb braids of hair. Find the truth in fabled stories.
Construction Zone
Friday, Dec. 27
Engineer boats, support structures, and build bridges. Get your hands dirty testing your designs.
Out of This World!
Monday, Dec. 30
Tour the cosmos, test extraterrestrial terrain, and discover the differences in neighboring planets.
Before and After Care available.
Admission:

Member: $35Nonmember: $40

Times:

From: 09:00 AM to 04:00 PM
Back To Previous