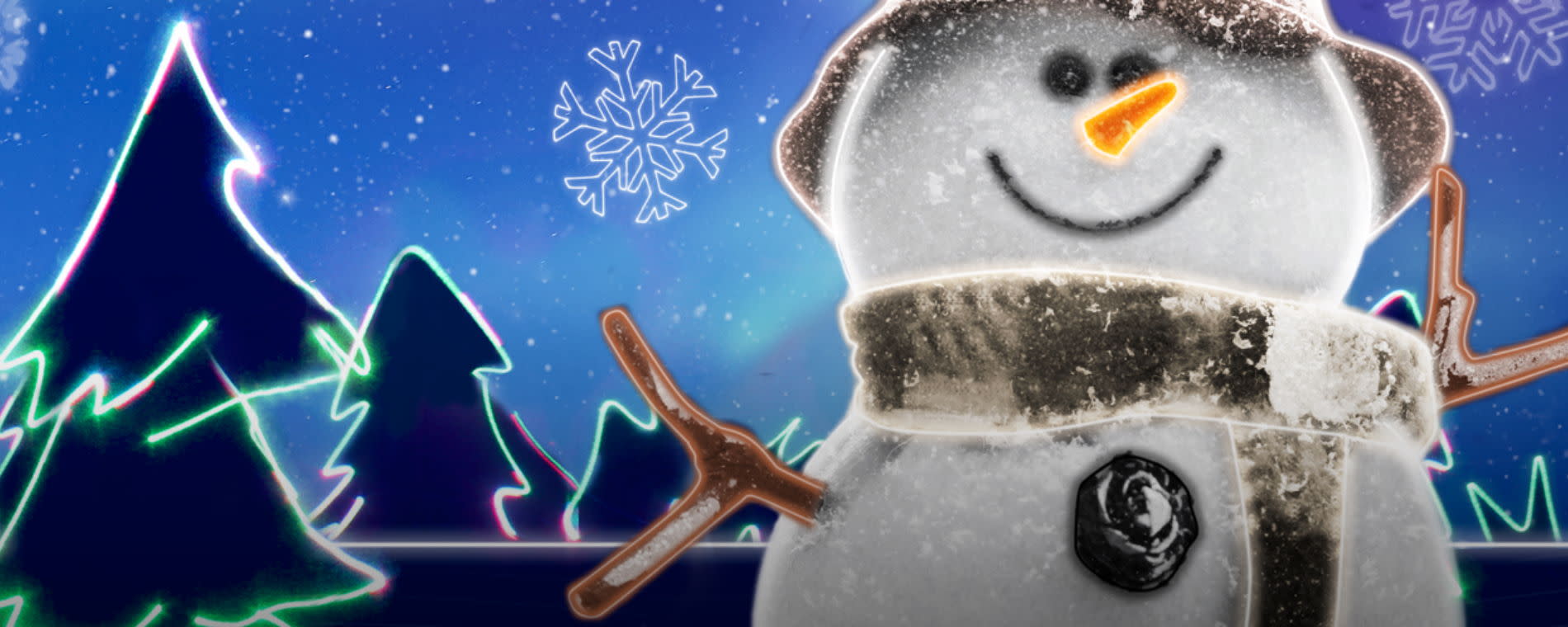 Back to Previous
Winter Holiday Laser Adventure in the Dome Theater
Various Times December 1, 2020 | Exploration Place
Go Dome for the holidays! Hop in your sleigh and make a dash for this bright, colorful laser show experience. Get into the spirit of the season with songs that include "Let it Snow," "Jingle Bell Rock," and "Frosty the Snowman," as well as a handful of specially-selected current pop songs wrapped-up into one captivating adventure.
Exploration Place has upgraded the Dome Theater technology. The changes are so compelling you need to see it to believe it! The dome theater is the largest in the state – with a soaring 60-foot tall screen, an immersive 360 degree view, and booming Dolby sound.
Daily Showtimes

| | |
| --- | --- |
| 10:30am | Tue-Sun* |
| 3:00pm | Tue-Sun |
| 4:00pm   | Tue-Sun |
| 6:00pm | Thur Only |
*excludes Dec. 1
Exploration Place is closed on Mondays, and Christmas day. Closing at 5 p.m. Christmas Eve.
Admission
Members - Free
Adult (12 - 64) - $5
Senior (65+) - $4
Youth (3 - 11) - $3
2 and Under - Free
Dome Theater tickets are available for purchase only at Exploration Place. Tax not included. Prices subject to change without notice.
The Dome Theater and COVID-19 Precautions: Masks are required. We will have a limit of 25 seats per showing to allow for proper social distancing. We do ask that you please pick up your empty soda bottles, candy wrappers, etc. when you exit the theater. This effort will help keep all safe and healthy.
Admission:

$3-5 (Free for museum members)

Days:

November 27, 2020 - December 31, 2020

2020-12-01 2020-12-31 Winter Holiday Laser Adventure in the Dome Theater <p>Go Dome for the holidays! Hop in your sleigh and make a dash for this bright, colorful laser show experience. Get into the spirit of the season with songs that include "Let it Snow," "Jingle Bell Rock," and "Frosty the Snowman," as well as a handful of specially-selected current pop songs wrapped-up into one captivating adventure.</p> <p>Exploration Place has upgraded the Dome Theater technology. The changes are so compelling you need to see it to believe it! The dome theater is the largest in the state &#8211; with a soaring 60-foot tall screen, an immersive 360 degree view, and booming Dolby sound.</p> <table style="width: 325px;" border="0" align="center"><caption><span style="font-size: 13px;"><strong>Daily Showtimes</strong></span></caption> <tbody> <tr> <td>10:30am</td> <td><span>Tue-Sun*</span></td> </tr> <tr> <td>3:00pm</td> <td><span>Tue-Sun</span></td> </tr> <tr> <td>4:00pm  </td> <td><span>Tue-Sun</span></td> </tr> <tr> <td>6:00pm</td> <td><span>Thur Only</span></td> </tr> </tbody> </table> <p><em>*excludes Dec. 1</em></p> <p><em>Exploration Place is closed on Mondays, and Christmas day. Closing at 5 p.m. Christmas Eve</em>.</p> <div> <p><strong>Admission</strong><br />Members - Free<br />Adult (12 - 64) - $5<br />Senior (65+) - $4<br />Youth (3 - 11) - $3<br />2 and Under - Free</p> <p><em>Dome Theater tickets are available for purchase only at Exploration Place. Tax not included. Prices subject to change without notice.</em></p> <p> </p> <p>The Dome Theater and COVID-19 Precautions: Masks are required. We will have a limit of 25 seats per showing to allow for proper social distancing. We do ask that you please pick up your empty soda bottles, candy wrappers, etc. when you exit the theater. This effort will help keep all safe and healthy.</p> <p><strong><a title="Show times" href="https://exploration.org/theaters/dome-theater/show-schedule/" rel="nofollow" target="_blank">More information on Digital Dome Theater shows</a></strong></p> </div> 300 N McLean Blvd. Wichita, KS America/Chicago
Back To Previous