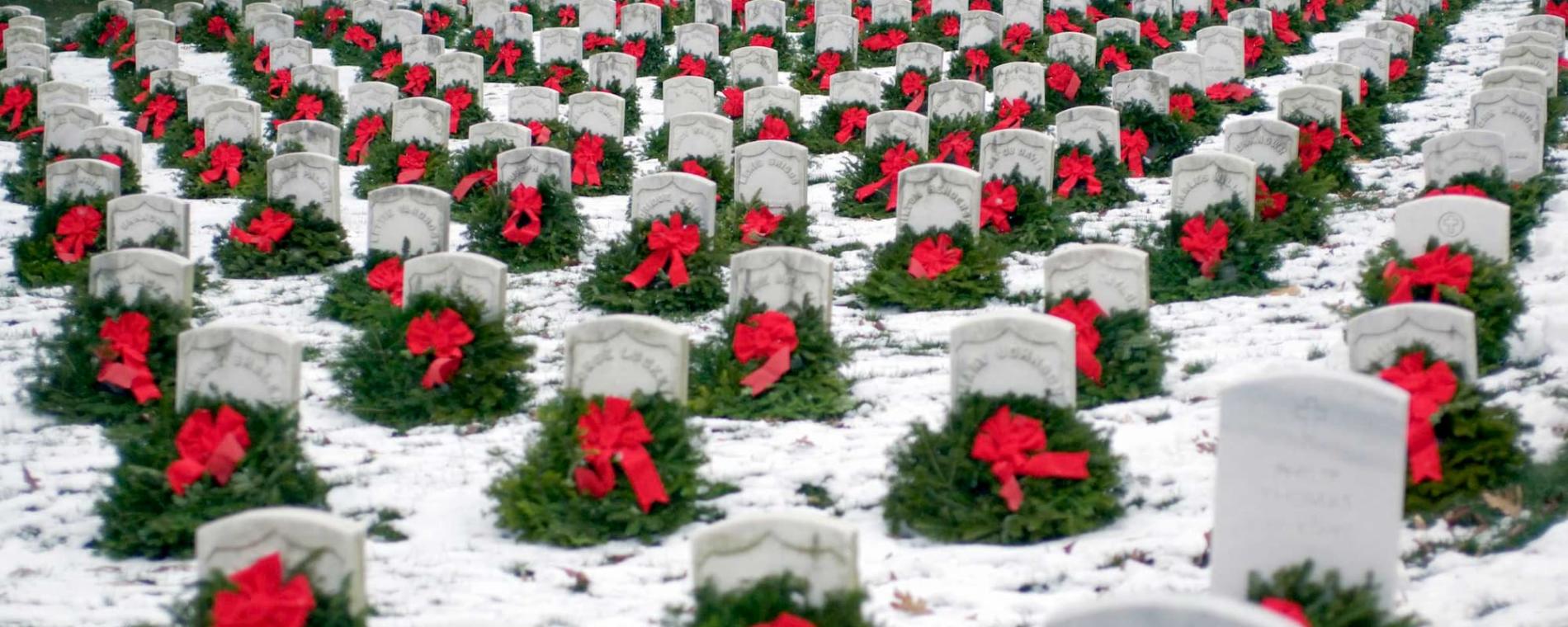 Back to Previous
Wreaths Across America
From: 11:00 AM to 11:30 AM , December 14, 2019 | Veterans Memorial Park
Honor veterans during the holiday season as Wreaths Across America holds a ceremony at Veterans Memorial Park in Wichita KS. This ceremony is a local and national project with an opening ceremony at Veterans Memorial Park followed by the decoration of veterans' graves in five cememteries in the city: Ascension, Calvary, Highland, Maple Grove and Resurrection.  
This is the third year in a row Wreaths Across America has come to Wichita and the first time more than one cemetery will be decorated. Each donated wreath is a symbol of honor, respect and victory. They are made of 10 bouquets of evergreens, each one representing a value held dear to every American war hero. Evergreens represent longevity and endurance, and the red bow attached represents the ultimate sacrifice these veterans paid for their country.
The event is open to the public and all ages are encouraged to attend.
Admission:

Free

Times:

From: 11:00 AM to 11:30 AM
Back To Previous