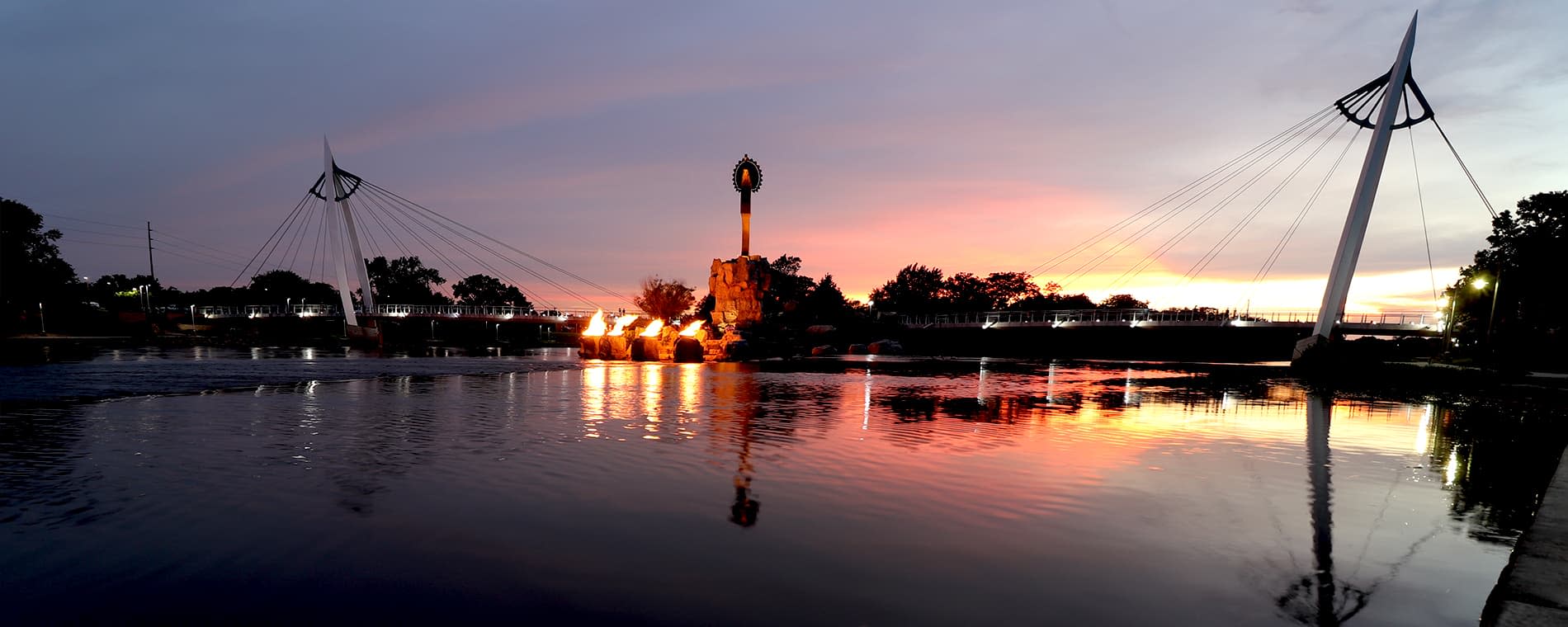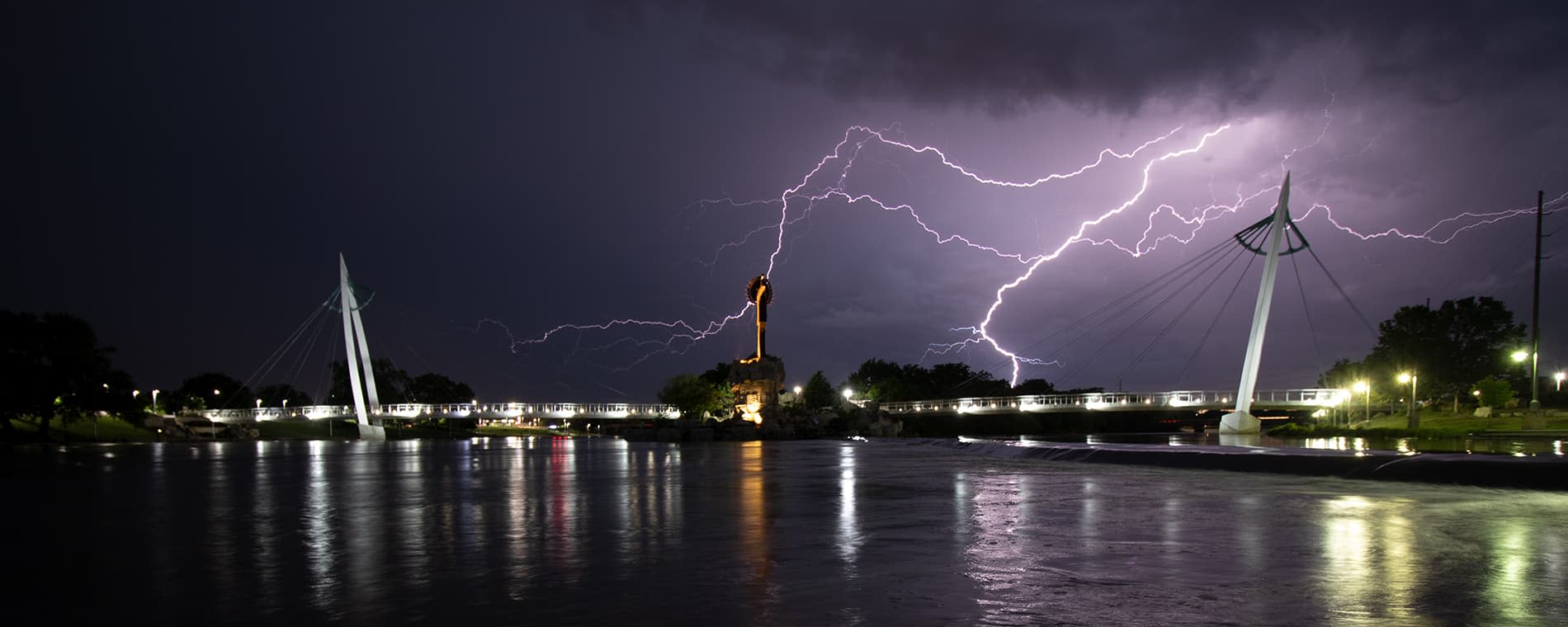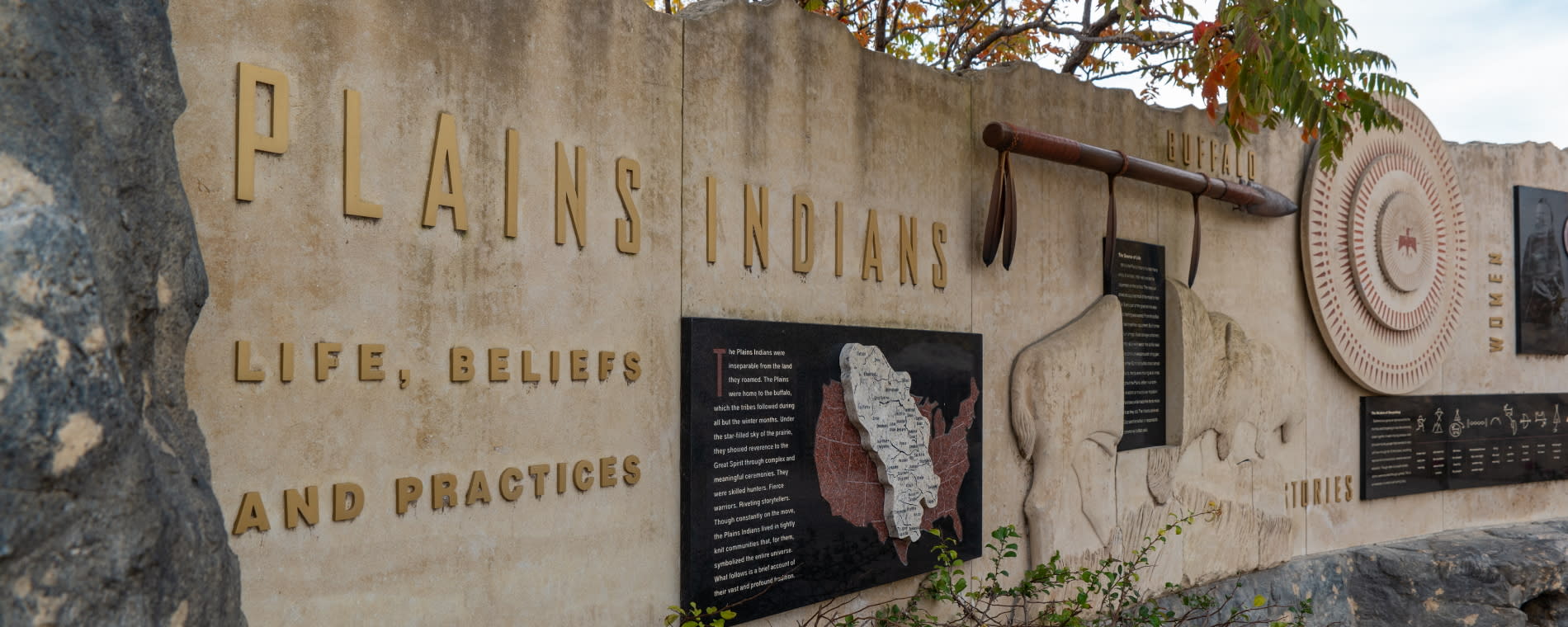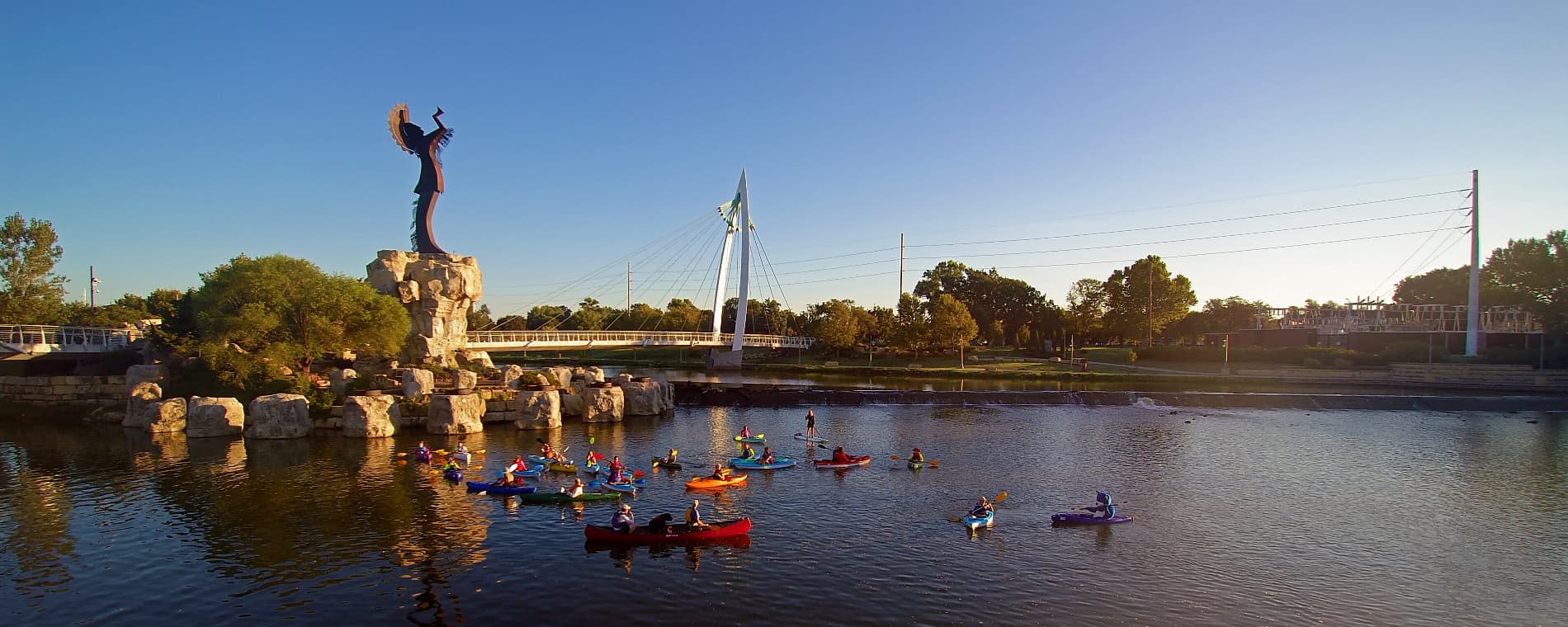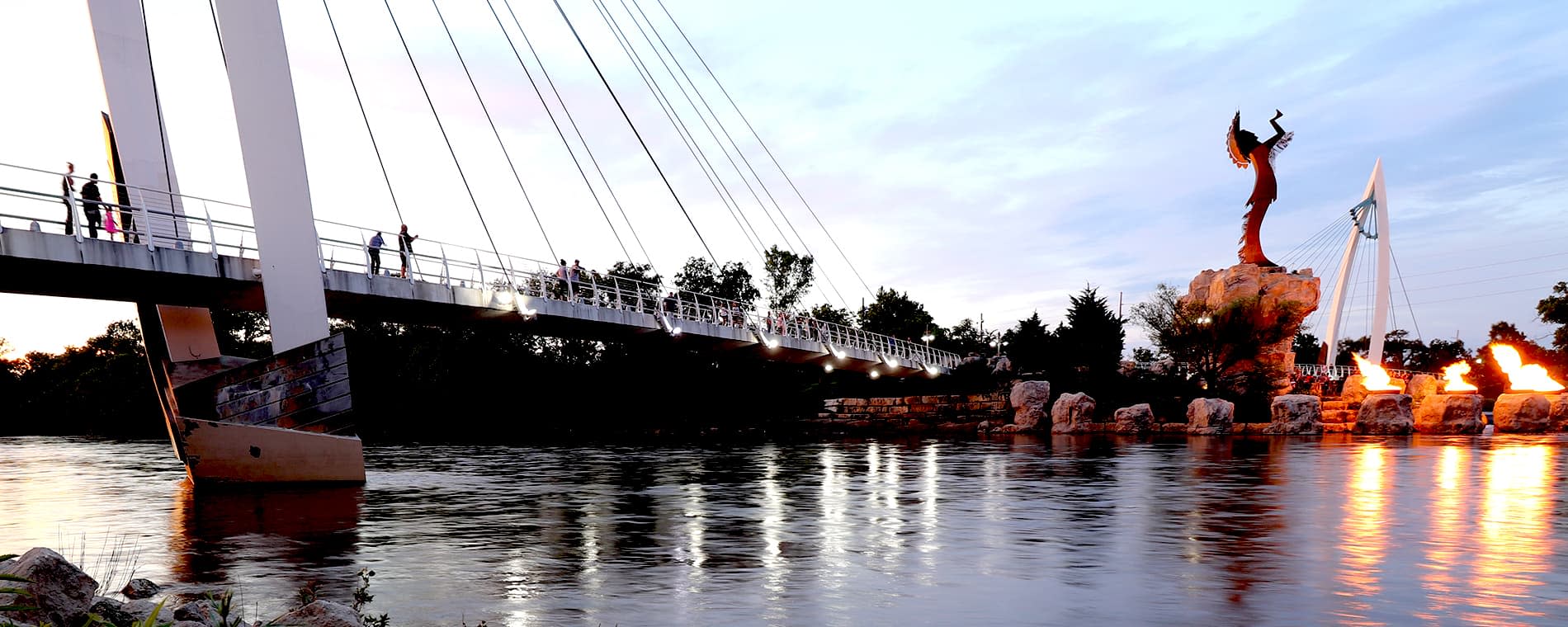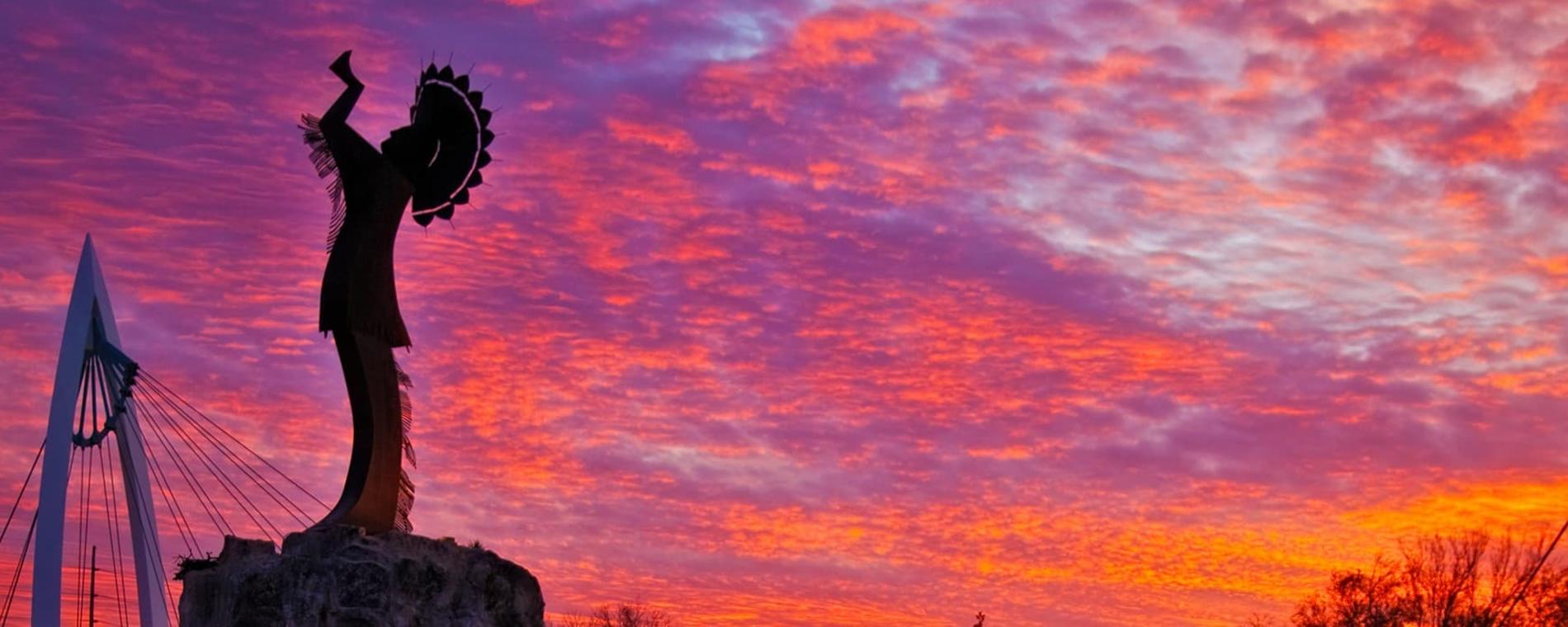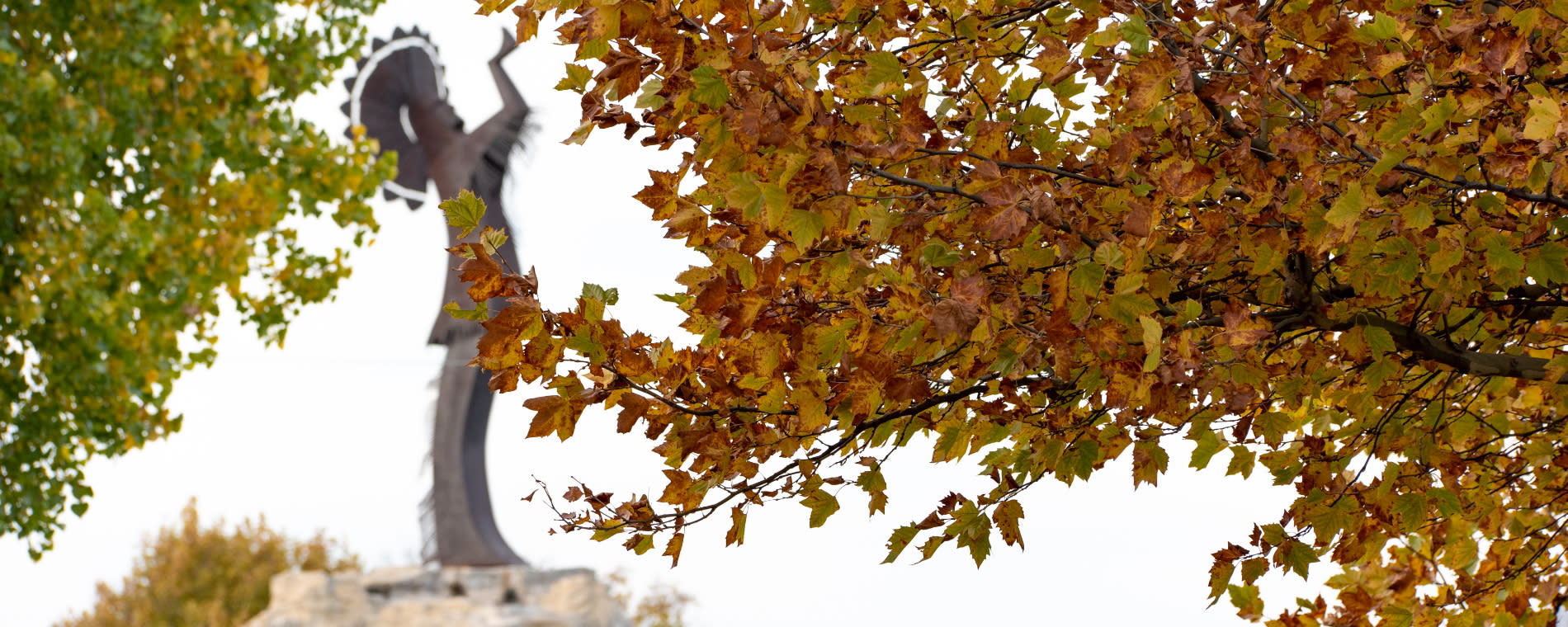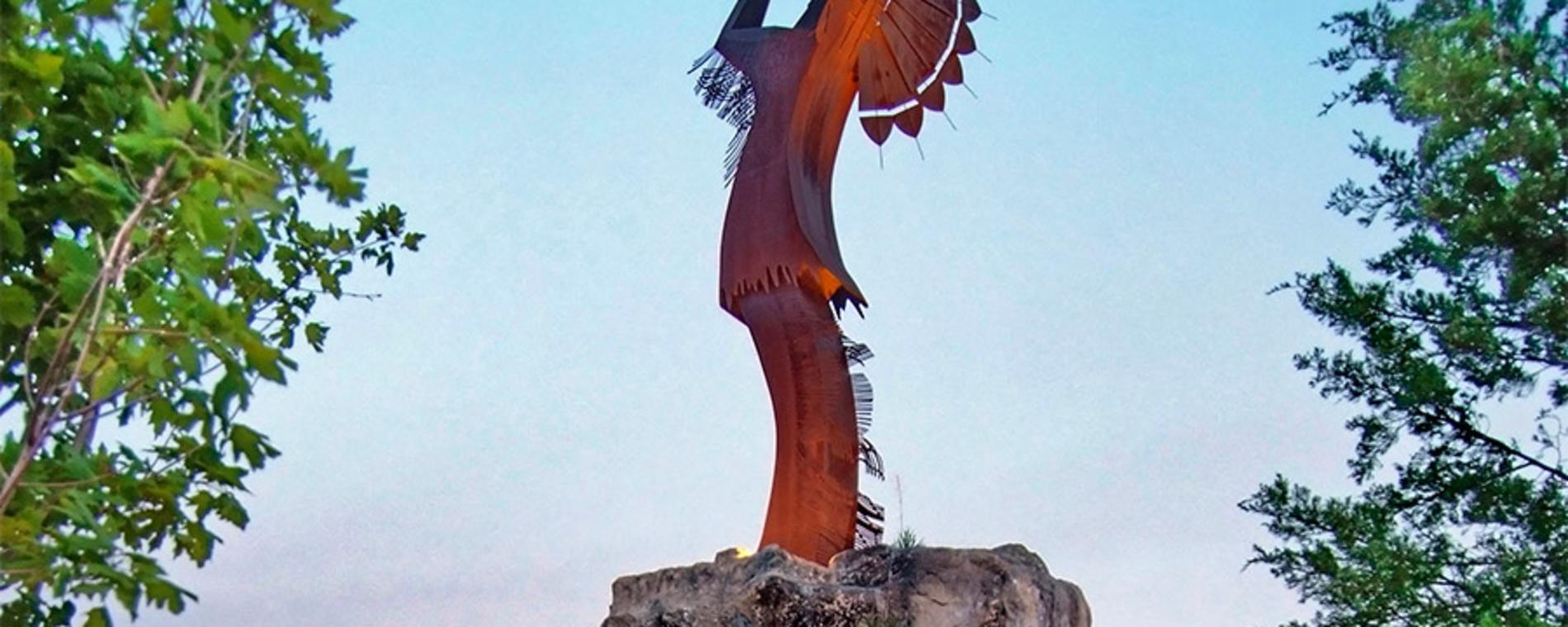 Keeper of the Plains
The Keeper of the Plains is a 44-foot tall steel sculpture standing at the point where the Big and Little Arkansas rivers join together in downtown Wichita. This land between the two rivers is sacred ground to the Native American people and is also home to the Mid-America All-Indian Museum. The American Indian sculpture was created by Wichitan and Native American artist Blackbear Bosin (1921-1980). This icon of Wichita was erected on May 18, 1974 to celebrate the United States Bi-centennial and has kept a watchful eye on the city ever since.
Decades later, the Keeper of the Plains now has an even larger view of Wichita. A complete renovation of the sculpture and installation of the Keeper of the Plains Plaza now brings people out each evening to see the Keeper and the lit fire pots that surround it, known as the Ring of Fire. The 5-ton Keeper of the Plains statue is now 30 feet higher than before with it's new pedestal. There are also two suspended foot bridges allowing people to cross from the north and south directions to the plaza at the base of the Keeper. Part of the $20 million dollar river corridor improvement project, the statue can now be seen over the trees and buildings that have sprung up over the years along the river.
RING OF FIRE HOURS
The Ring of Fire around the Keeper of the Plains will burn for 15 minutes during the following schedule:
Daylight Saving Time
(spring & summer)
9 p.m.
Standard Time
(fall & winter)
7 p.m.
For added public safety, the Ring of Fire fire pots are manually turned on. All schedules are weather depending, including river levels. The Ring of Fire will not be turned on in high winds, rain or other inclement weather. If the river is too high, or if a person is too close, they will not be turned on.
SECURITY
Because of the public investment, surveillance cameras have been installed throughout the area, including at the Keeper Plaza and on the Pedestrian bridges. If anyone vandalizes any part of the facility, the City of Wichita could prosecute to recover its losses.
ACCESSIBILITY
The entire area, including the Keeper of the Plains Plaza, is accessible to all citizens, even those that may be wheelchair-bound.
WATER FEATURE
The cascading stream moves water from the Keeper of the Plains, over boulders to the River. It is not for public entry.