Successful Meetings Start in Wichita
Wichita is the place to be for your next meeting! Entice your attendees with exceptional venues, unique activities to keep them engaged, and access to Visit Wichita's exclusive meeting planner services.
Complete the form below and we'll help create an unforgettable experience in the heartland that checks all the boxes.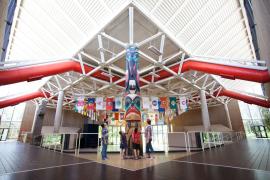 A Cultural Hub
- Rich in aviation history, Native
American and Western heritage
- Appreciation for urban
and contemporary art
- More than 30 annual events
with diverse backgrounds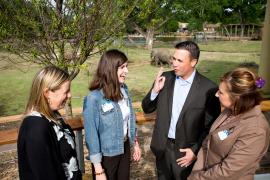 The Perfect Place to Meet
- Century II Performing Arts &
Convention Center with Headquarter
Hotel – Hyatt Regency Wichita
- Unique meeting spaces including
great indoor/outdoor venues
- Exotic adventures and world-
renown museums create
one-of-a-kind experiences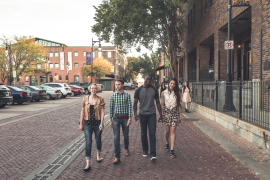 Conveniently Located
- Easy to reach whether by drive or air
- Easy to navigate with commute
times below national average
- Walkable downtown area perfect
for meeting attendees to explore
There's a real sense of focus and support around an energized downtown, a city center. Something that's walkable, something that's vibrant. I think it's kind of a downtown area that gives me good vibe that makes me feel like, 'wow, this is a really energetic city that's on the map and doing things.
-Carolyn W. Jackson, CEO, AAFSC