Meeting Facilities in Wichita
Wichita is the place to be for your next meeting! Entice your attendees with exceptional venues, unique activities to keep them engaged, and access to Visit Wichita's exclusive meeting planner services.
Complete the form below and we'll help create an unforgettable experience in the heartland that checks all the boxes.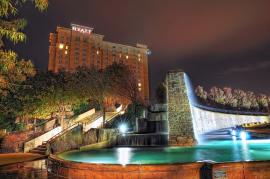 Hotels with Meeting Space
- Hyatt Regency Wichita (Century II
Performing Arts & Convention Center
with Headquarter Hotel) and other
downtown properties
- 8,100+ hotel rooms citywide
- Access to luxury hotels including
the only 4-diamond hotel in Kansas –
Ambassador Hotel Autograph
Collection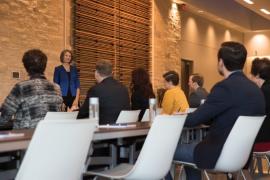 Great Indoor/Outdoor Venues
- Several venues with indoor/outdoor
options and on-site catering
- Outdoor activities like fishing, boating,
watersports, and swimming
- Wineries, vineyards, live
entertainment options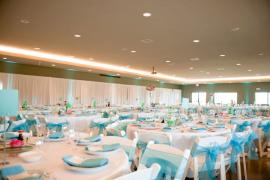 Exotic Experiences
- Hands-on experiences for attendees
with 10+ animal encounters at
Tanganyika Wildlife Park
- The seventh-largest zoo in the
country with the third-largest elephant
exhibit at Sedgwick County Zoo
- More than 30 themed gardens,
a beautifully restored carousel and
brand new Bee House at Botanica
Wichita
There's a real sense of focus and support around an energized downtown, a city center. Something that's walkable, something that's vibrant. I think it's kind of a downtown area that gives me good vibe that makes me feel like, 'wow, this is a really energetic city that's on the map and doing things.
-Carolyn W. Jackson, CEO, AAFSC