Successful Meetings Take Teamwork
To plan for the best, you need help from the best. Visit Wichita is is your top resource for all aspects of planning a successful meeting. Entice your attendees with exceptional venues, unique activities to keep them engaged, and access to Visit Wichita's exclusive meeting planner services.
Complete the form below and we'll help create an unforgettable experience in the heartland that checks all the boxes.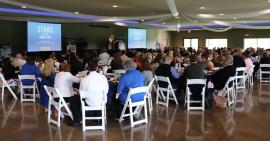 Marketing & Attendance Building
- Info and artwork for custom attendance
builders and promo materials
- Media contacts and social media
announcements
- Materials showcasing Wichita's many
amenities to help build attendance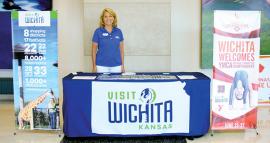 Concierge Services
- Welcome booth to provide info about
attractions, dining, and events
- Contacts to assist in planning tours,
family activities and off-site social
events tailored to your group
- Assistance with registration, name
badges, and other needs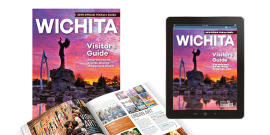 Collateral for Attendees
- Visitors guides with map, attraction
brochures and event calendars
- Dining discounts provided to
planners to distribute to attendees
- Q-line maps to help attendees
with downtown transportation
There's a real sense of focus and support around an energized downtown, a city center. Something that's walkable, something that's vibrant. I think it's kind of a downtown area that gives me good vibe that makes me feel like, 'wow, this is a really energetic city that's on the map and doing things.
-Carolyn W. Jackson, CEO, AAFSC