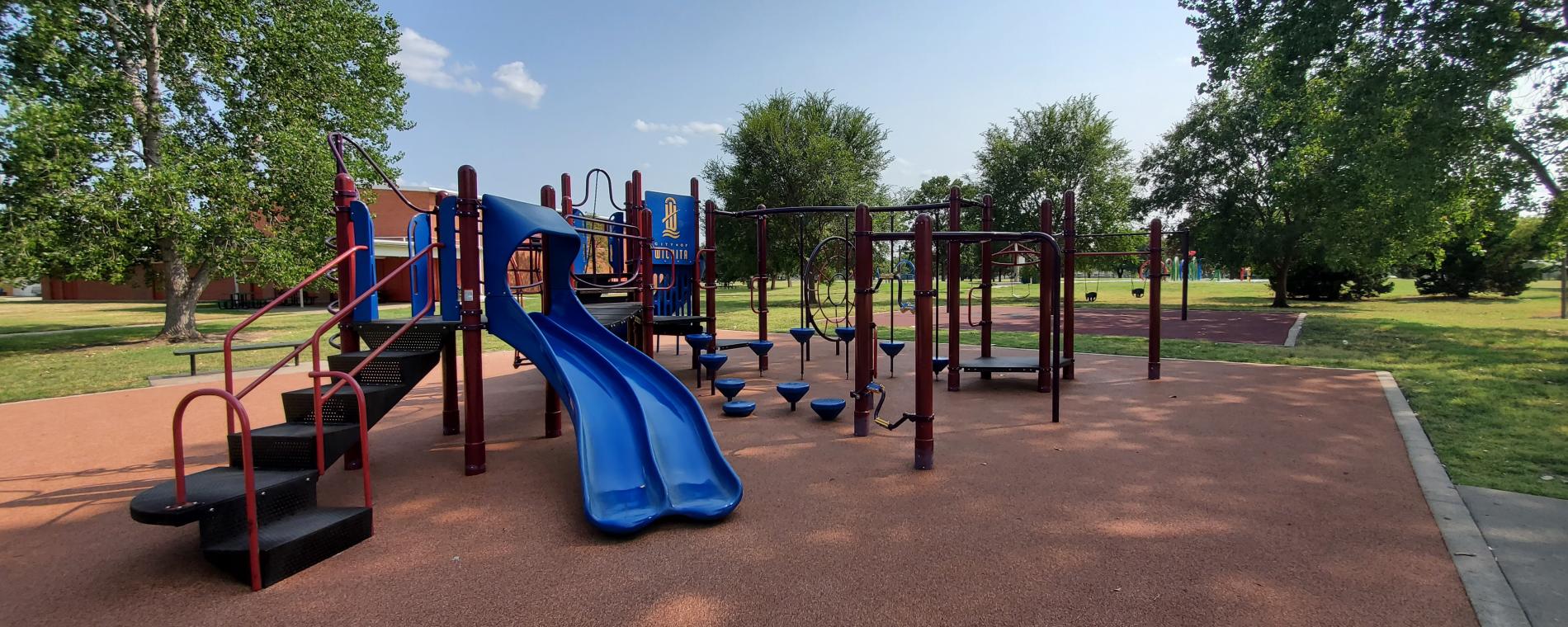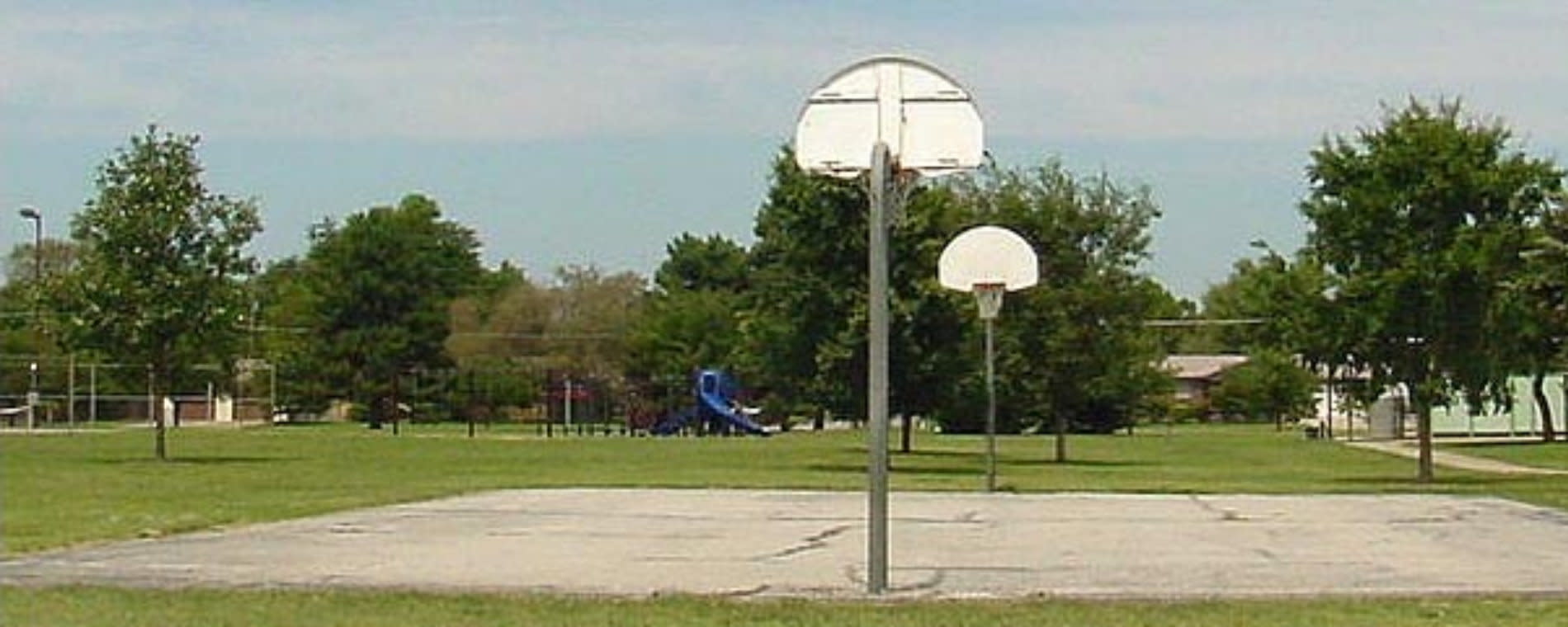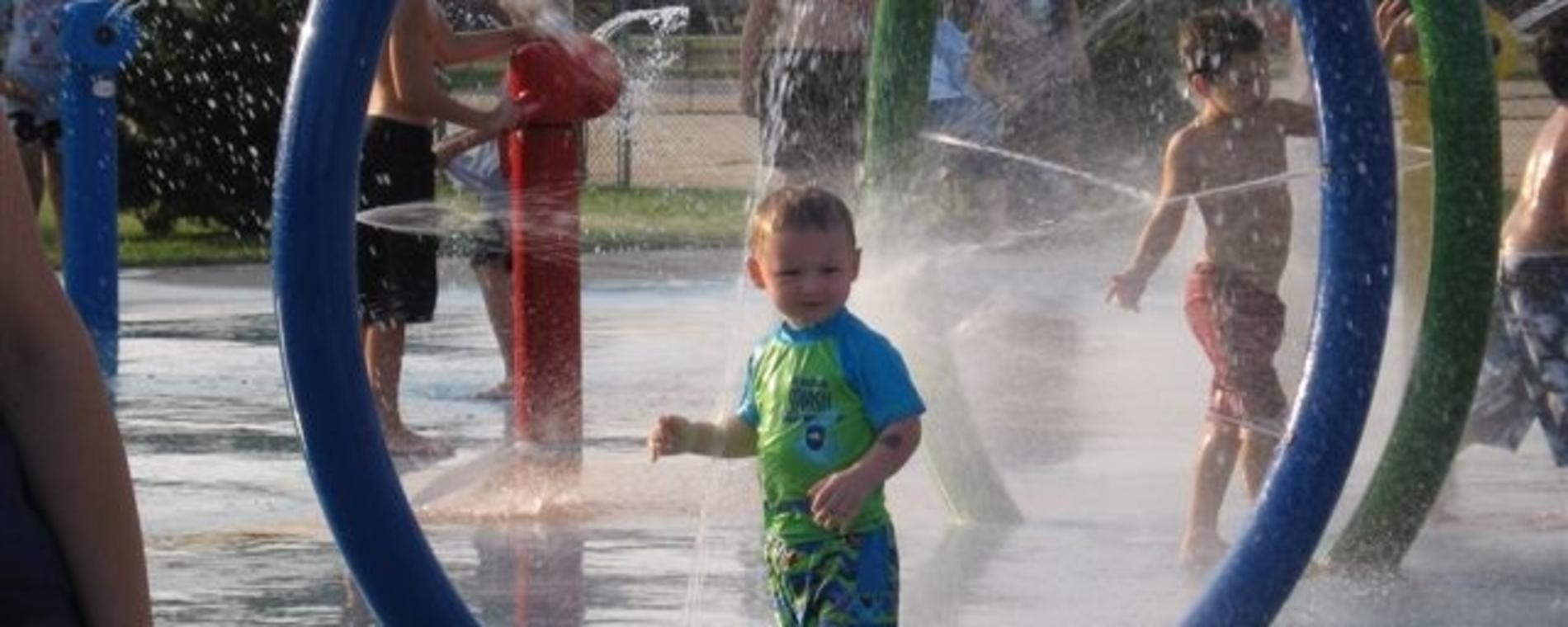 Osage Park
Located off West 31st Street, Osage Park's 20 acres were developed using Land and Water Conservation Funds provided by the Kansas Department of Wildlife and Parks and the National Park Service. 
Find something for everyone here with one children's playground with rubber pour-in-place rubber safety surface, one basketball/multi-use court with lighting, two softball diamonds (west and east) with player dugouts, bleachers, dirt in diamond, and lighting (east diamond only), two lighted tennis courts with one tennis practice wall, and an interactive water fountain opened daily from 10am to 8pm (no pets please).
The paved, 94-stall parking lot is located on the east side of the park. Restrooms are located inside the former Osage Recreation Center building.