How We Help Planners
Visit Wichita is prepared to assist organizations with all aspects of planning a successful event.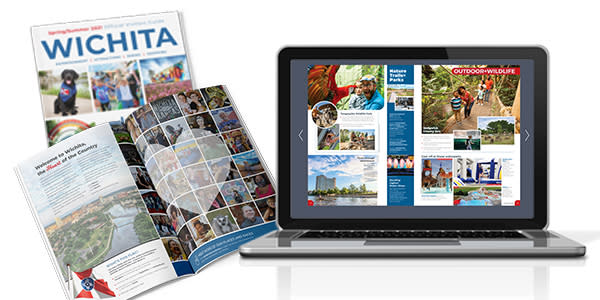 Meeting Planner Services
Provide complimentary assistance in hotel and venue sourcing
Provide contacts for planning sightseeing tours, spouse/family activities and off-site social events
Provide digital airport welcome for attendees as they arrive to the city
Provide a welcome booth with information about attractions, dining and events
Provide a cellphone charging station
Invite the mayor or other community leaders to give a personal welcome to attendees
Offer welcome letters from the Mayor and other community leaders
Assist with support staff for registration
Produce name badges for attendees
Provide collateral such as visitor guides and registration bags to welcome your attendees
Offer shopping, dining and attraction discounts
Offer Q-line map of downtown transportation to guide attendees
Provide artwork for promotional materials including photos, logos and videos
Provide information for customized attendance builder e-blasts and brochures
Provide a local media contact list
Promote event on Visit Wichita's online community calendar of events
Provide attendance building video showcasing Wichita's amenities
Get in Touch
we'd love to help
Get in touch with our knowledgeable team. We're ready to help you plan the best meeting ever.