Wichita Open
Korn Ferry Tour | Path to the PGA
Formerly known as the Air Capital Classic, the Wichita Open began over 30 years ago and is one of four original Tour events still played. The tournament brings more than 50,000 people to Crestview Country Club's North Course each June, and is part of the Korn Ferry Tour, which is on the path to the PGA Tour. Some of the best golfers in the world compete in multiple events on a challenging course with many 3- to 5-par holes. Crestview is the only 36-hole country club in Kansas.
The tournament begins with 156 players, but only the top 60 will advance for a chance to take home some money and claim the tournament title. Up for grabs is a $625,000 purse and the winner will take home $112,000.
Be sure to check out some of the notable experiences along the course, like the 17th Hole. Get your tickets early because they go fast!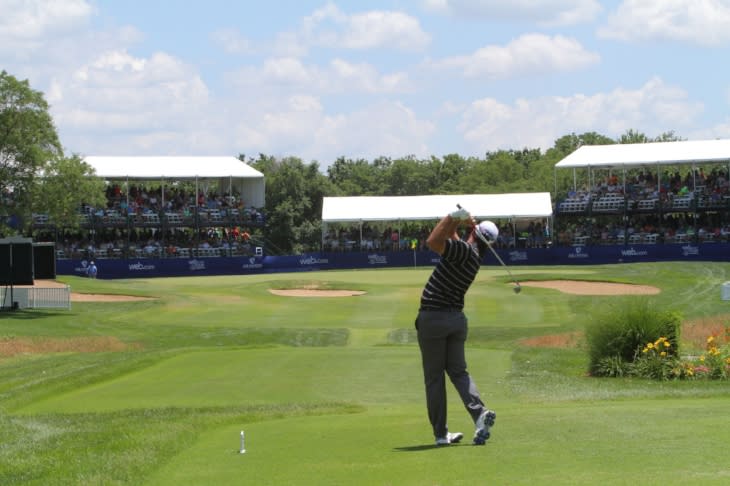 2021 Event
The 2021 Wichita Open was in June. Info for 2022 will be available closer to the event!