Outdoor Family Fun in Wichita
When the sun is shining and the temperatures make for the perfect "outdoors" day, Wichita has tons of family-friendly activities to get you outside. From feeding giraffes at our nationally renowned zoo, capturing your need-for-speed at an outdoor go-kart track or experiencing nature in the heart of the city, there is never a shortage of things to do in Wichita.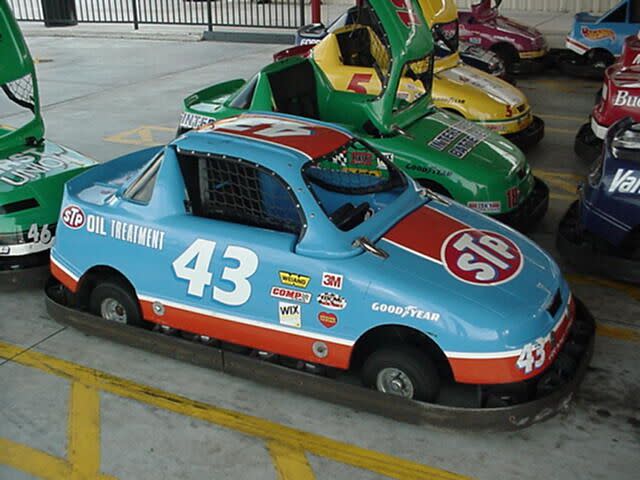 All Star Adventures & All Star Sports
With more than 24 acres loaded with 26 attractions and activities from amusement rides to miniature golf, take the family where the fun starts at All Star Adventures or All Star Sports. Enjoy go-karts, mini golf, laser tag, a rock climbing wall, driving range and batting cages at All Star Sports, and bumper boats, bumper cars, a kiddie coaster, swings and other carnival rides at All Star Adventures. Each location opens Monday-Saturday at 10 a.m. and 11 a.m. on Sundays. Both locations are also equipped with a full indoor arcade.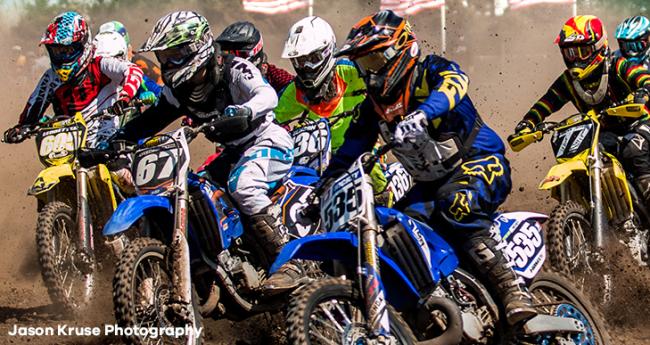 Bar2Bar MX Park
As the No. 1 motocross track in the state of Kansas, Bar2Bar MX Park offers outdoor racing on a sandy loam track and the perfect spot for riders to come practice. Check out their website for a list of upcoming events or grab your bike and hit the track today.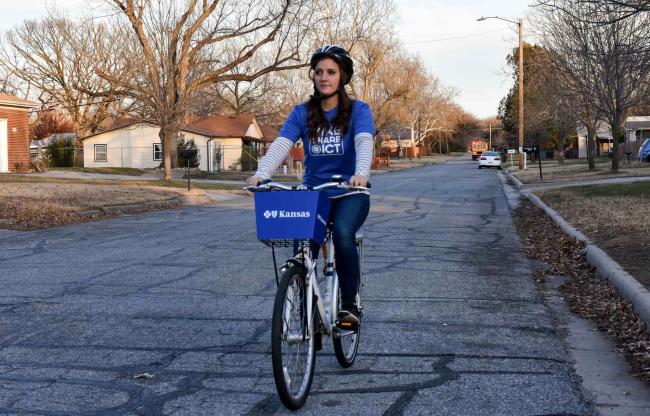 Bike Share ICT
Hop on a bike and ride around downtown Wichita exploring all the city has to offer with Bike Share ICT. Download the app, pick your package and choose a bicycle from one of 40 stations scattered around the area. For only $1.50 a half-hour, rent your bicycle for a short period of time, or pay $30 a year and bike whenever you want. Bike Share ICT offers 200 cruiser bikes to allow visitors to explore Wichita like a local and head out around the liveliest part of the city. Be sure to get out and explore Wichita's parks and trails and swing by for a visit to the Keeper of the Plains.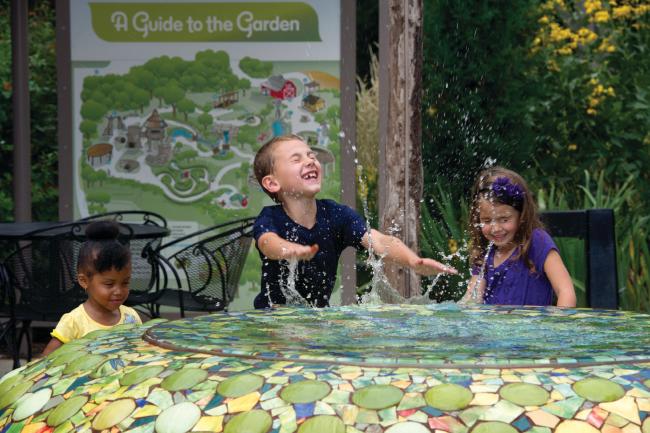 Botanica Wichita
No matter the season, head to Botanica Wichita to explore more than 30 themed gardens and exhibits, including the Downing Children's Garden. Designed with kids in mind, this educational, hands-on environment allows the whole family to learn more about the natural world. Botanica offers 18 acres of plant life and houses more than 4,000 native species. Botanica opens at 9 a.m. daily and 1-5 p.m. on Sundays.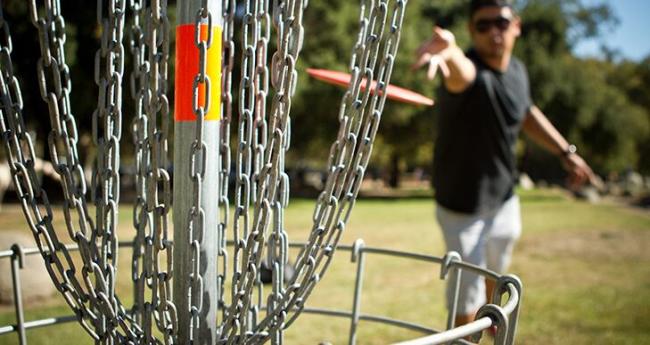 Disc Golf
Whether the sport is new to you or you're a seasoned veteran, disc golf is gaining in popularity around the United States and has picked up interest in Wichita. With at least eight local courses for all skill levels, grab your discs and try your hand at the varying degrees of difficulty.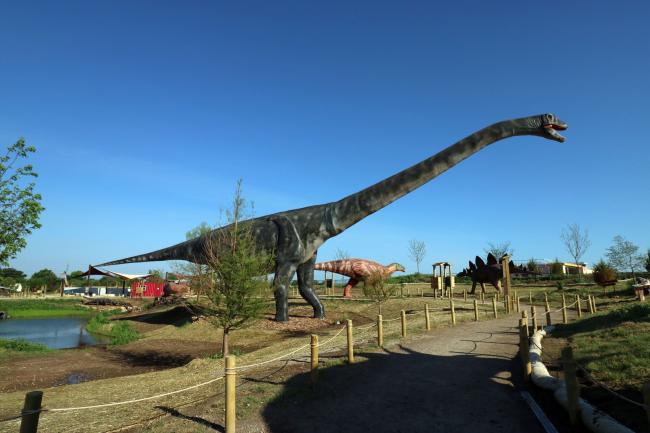 Field Station: Dinosaurs
Experience the largest dinosaur theme park in the country at Field Station: Dinosaurs in Derby. A short drive south of Wichita will land you in a magical zone where 40+ animatronic dinosaurs come to life and your family enjoy original live programming as kids become a Super Paleontologist badge! The Field Station has hours beginning in March through December and is open Memorial Day and Labor Day.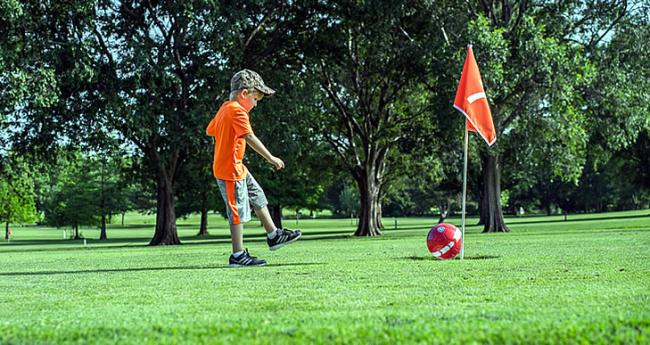 Footgolf
Similarly to disc golf, there is an increase in interest in footgolf. Both sports are played like regular golf, one with a disc and the other by kicking a soccer ball into a hole. In Wichita, visitors have the chance to play footgolf at two courses: Pine Bay Golf Course on 6615 S. Grove St., and Andover Municipal Golf Course on 1208 W. Hwy. 54.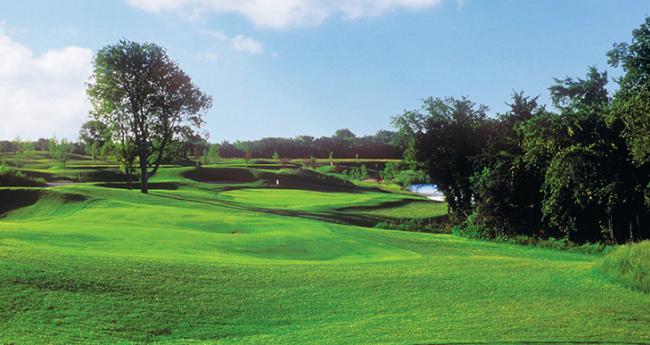 Golf Courses
For the traditional golf-lover, Wichita offers five public golf courses each offering different golfing experiences. With fairways and hazards big enough to challenge even the strongest golf game, professionals and amateurs alike say Wichita has some of the best courses in the country.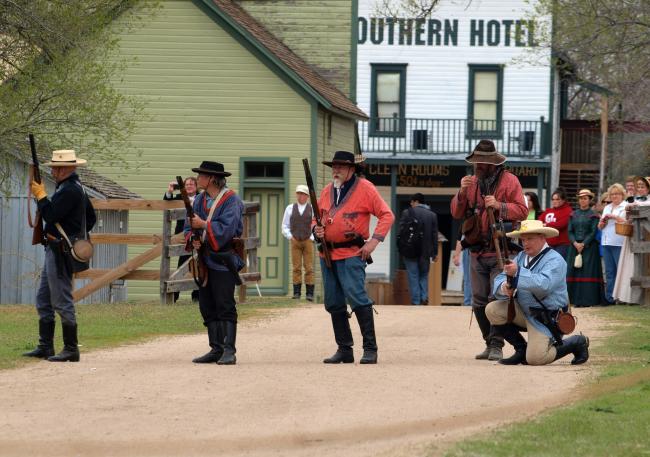 Old Cowtown Museum
Step back in time to the days when Wichita was a booming cattle town. At Old Cowtown Museum, visitors can experience life in the 1860s and watch blacksmiths at work or witness a gunfight right outside a local saloon. Stop in for an ice-cold sarsaparilla and interact with characters from the past. Old Cowtown Museum is open 10 a.m.-5 p.m. Tuesdays-Saturdays.
Rock River Rapids
Are you in the waterpark mood? Summer fun starts at Rock River Rapids, where families can enjoy numerous activities like the tree house-themed spray area, a lazy river, shallow water play area and several water slides.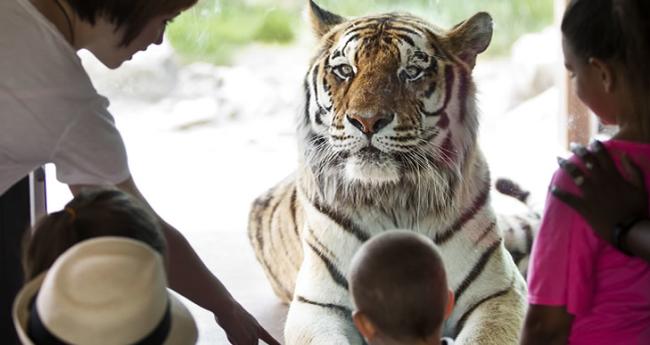 Sedgwick County Zoo
The seventh-largest zoo in the country is right here in Wichita. Sedgwick County Zoo houses more than 3,000 animals and 400 species in its 25-acre outdoor environment. See exotic creatures from all over the world including red pandas, rare okapis and an impressive number of apes. Witness the magnitude of the Elephants of the Zambezi River Valley, holding the world's largest elephant pool at 550,000 gallons of water. You can even take a boat ride and see these magnificent animals up-close. Travel to North America, South America, Asia, Australia and Africa without leaving the gates. Sedgwick County Zoo is open daily 8:30 a.m.-5 p.m. in the summer and 10 a.m.-5 p.m. in the winter.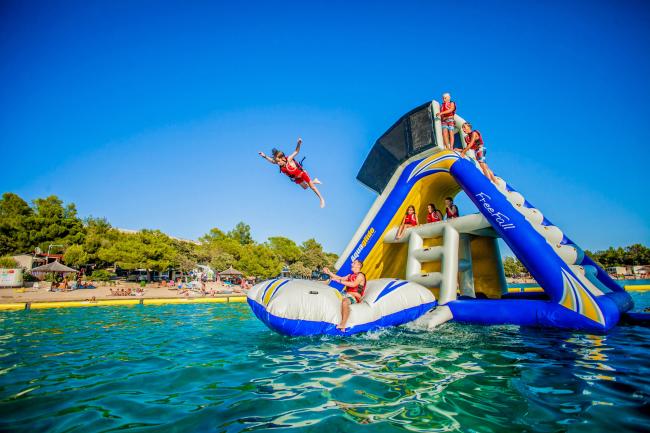 Splash Aqua Park
Visit Wichita's newest water park featuring an intense course of inflatable slides, runways, jumping bags, trampolines and extreme fun! Splash Aqua Park is open Memorial Day through Labor Day and allows for those ages 5 and up to experience a new kind of attraction in southeast Wichita. Don't miss this uniquely Wichita water park located on a 27-acre lake in the middle of the Steeple Bay Development at I-235 and Seneca Street.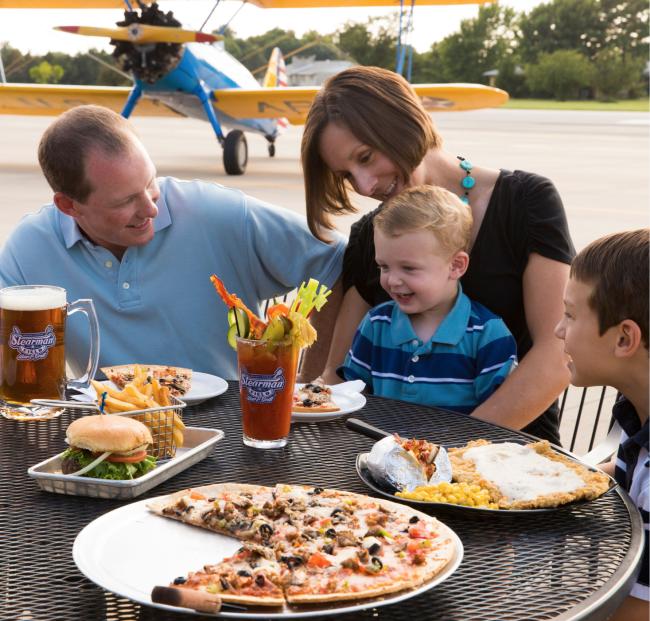 Stearman Field Bar & Grill
Take the family out to lunch or dinner with an up-close-and-personal view of planes taking off and landing on the runaway just 40-feet away from your table at Stearman Field Bar & Grill. Grab a handcrafted burger or po-boy sandwich, steak or salmon and wash it all down with an ice-cold soda for the kids or a unique Stearman cocktail for adults. Stearman Field Bar & Grill is open 7 a.m.-9 p.m.  Sundays-Thursdays and 7a.m.-10 p.m. Fridays-Saturdays.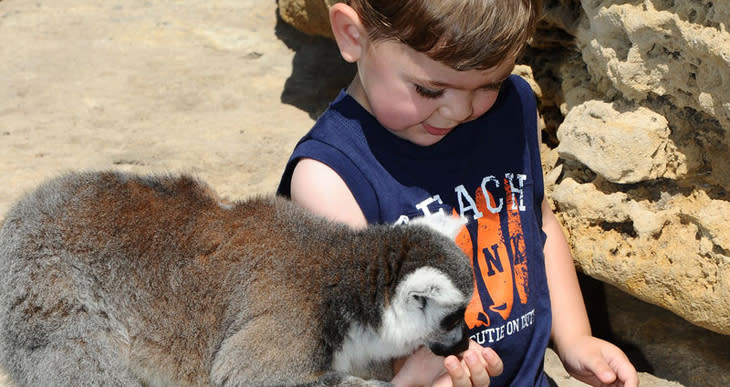 Tanganyika Wildlife Park
For even more animal interactions, take the family and head just west of Wichita to Tanganyika Wildlife Park. Sign up for 10 different animal experiences and get the rare opportunity to feed creatures like lemurs, giraffes, okapi and pygmy rhinos. Stop by the kangaroo exhibit for a one-of-a-kind selfie with these fun marsupials. You can even go swimming with penguins. Tanganyika Wildlife Park is open 10:30 a.m.-4 p.m. Monday-Friday and 10:30 a.m.-5 p.m. on weekends and holidays.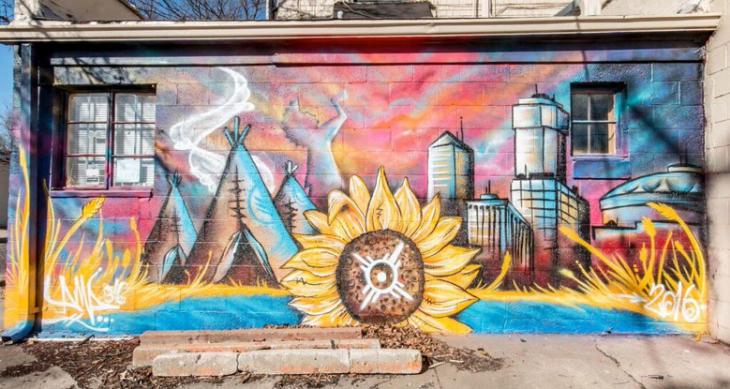 Urban Art
Take the family out on a photo journey through a Wichita Urban Art Tour and track down many of the murals in downtown Wichita. During September, catch Avenue Art Days, a local project working to bring art to the community as artists bring color to the Douglas Design District. Keep an eye out for many smaller versions of the Keeper of the Plains by taking a Keepers on Parade Tour and counting as many as you can. Also, be sure to notice the bronze art sculptures scattered about downtown Wichita, each with a plaque explaining its significance. There is also an impressive collection of art on the Wichita State campus where the Martin H. Bush Outdoor Sculpture Collection touts nearly 80 unique pieces and everyone gets in free to the Ulrich Museum of Art.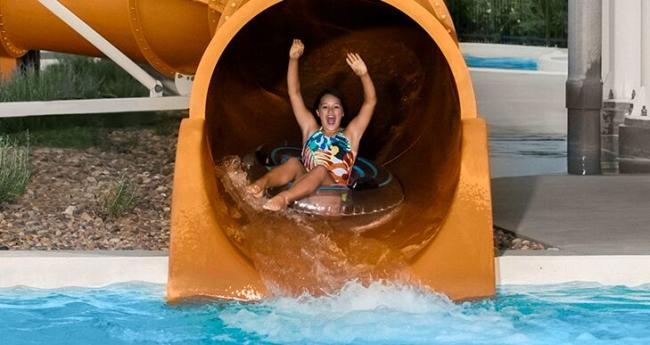 YMCA Waterparks
Beat the heat at any of the four Wichita YMCA outdoor waterparks (North, Northwest, South, and Andover locations). For just $10 a day, non-members can drop-in and enjoy the parks at any time. Families cost $18.
If that's not enough fun and excitement for you and the family, check out all the events going on in Wichita during your stay and other things to do while in town.
Upcoming Events
see what's happening