Wine, Beer & Spirits Tour
Booming Brewery Scene
Thirsty? Wichita is home to 9 breweries, a taproom, two wineries, a vineyard and a distillery - all of which make for the perfect tasting experience for those who call themselves connoisseurs. All of the breweries participate in Wichita's Wicked Brew Tour, which has been wildly popular with locals as well as visitors to Wichita. You can participate on your own or schedule a Brew Wagon Tour to knock out three at a time.

Search for a new flavor or find an old favorite at one of our 9 breweries:
Augustino Brewing Company
Don't forget to try our newest taproom, PourHouse by Walnut River Brewing Company for great regional flavors.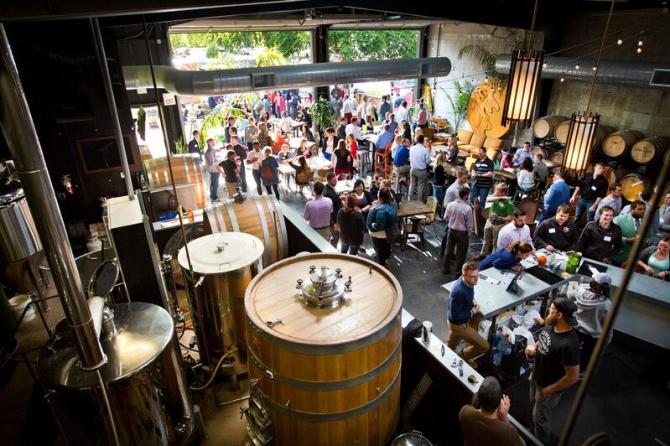 Awards & Accolades
The 2018 Kansas Beer Bar of the Year, decided by CraftBeer.com readers, is Wichita's The Anchor – a gastro pub with 175 bottles/cans to choose from and 58 beers on tap.
Central Standard Brewing - 2018 silver medal at the World Beer Cup in Nashville, TN
Central Standard Brewing - 2018 gold medal for Pushing Trees at Great American Beer Festival in Denver, CO
Hopping Gnome Brewing Company - 2018 silver medal for Sepia Amber brew at the Great American Beer Festival.
Wichita Brewing Co. - 2017 silver medal for the Shaven Yak Brown brew at the Great American Beer Festival.
Central Standard Brewing - 2016 silver medal for Standard Issue brew in 2016 at the Great American Beer Festival.

Wineries & Vineyards
Grace Hill Winery
Grace Hill Winery uses grapes grown on its 10-acre vineyard, located about 25 minutes northeast of Wichita, to make both dry and sweet wines, red, white and rose'.
$5 tastings on Thursday-Monday from Noon-6 p.m.
Four wine flights to try: sweet, dry, little bit of everything, premium Cellar Series Flight
Free tours at 1 p.m., 2:30 p.m., 3:30 p.m. during open days
Tours and free tastings in their tasting room are available Monday through Thursday by appointment.
Perfect venue for group events
Wyldewood Cellars
Wyldewood Cellars is known for its elderberry wine, made from wild elderberries growing on the family's farm. This family owned vineyard and winery is located south of Wichita, just west of Exit 33-Mulvane on I-35.