2023 Sunflower Summer Guide 
An unforgettable and affordable summer getaway is waiting for you in Wichita, the Heart of the Country. Many of Wichita's most popular attractions are participating in the 2023 Sunflower Summer program, which means you can get FREE admission at 15 Wichita attractions all summer long. The program allows all Kansas students, Pre-K through 12, along with up to two adults free admission from May 26 to Aug. 13.
But with 15 attractions to choose from, how do you make a plan to visit the ones of most interest to your family? Or better yet, how much time do you need to make it to all 15?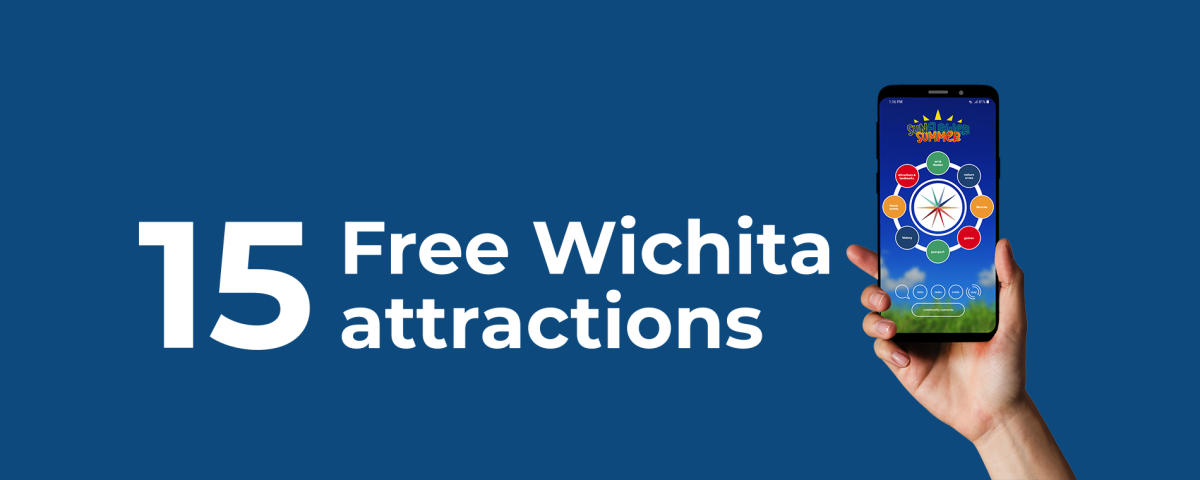 First, let's take a look at the 2023 Sunflower Summer participating attractions in Wichita:
Now, let's plan your visit. If you decide on an extended weekend, here's what your visit could look like if you arrived on a Thursday and headed back home on Sunday.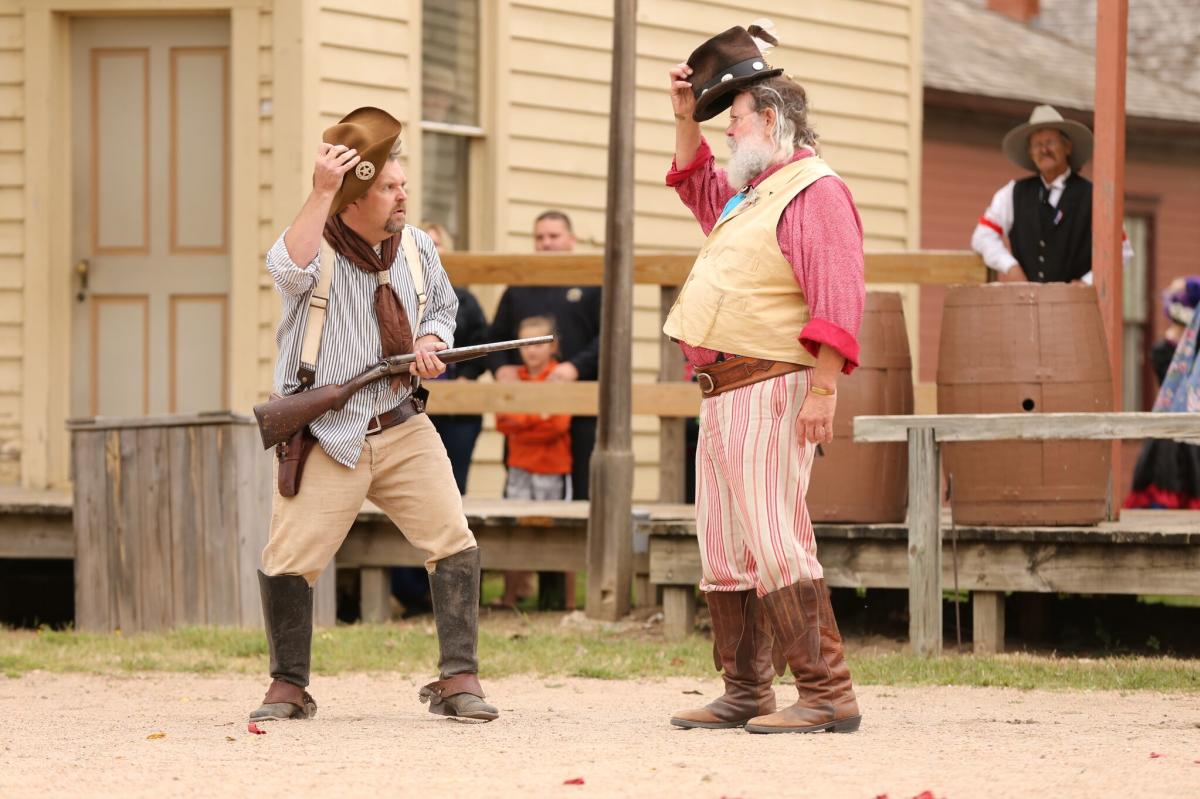 Thursday afternoon
History buffs can get acquainted with Wichita and Kansas history at attractions like the Wichita-Sedgwick Co. Historical Museum, Old Cowtown Museum and The Kansas African American Museum.
If you and your family enjoy outdoor adventures, head to Botanica Wichita and Great Plains Nature Center for lots of fresh air and beautiful views.
Thursday night, be sure to witness the "Ring of Fire" at the Keeper of the Plains.
Friday morning:
Animal lovers will want to experience Sedgwick County Zoo and Tanganyika Wildlife Park. Plan for several hours at each attraction. Additionally, a great time to see the animals at the Kansas Wildlife Exhibit on a weekday at noon for feeding time. The animals are most active and staff members are available to interact with visitors at this time.
If art is where your heart is, then plan to spend some time at the Mid-America All-Indian Museum (MAAIM) and the Wichita Art Museum (WAM). MAAIM features an impressive collection of artworks by Blackbear Bosin, the creator of the Keeper of the Plains. WAM is one of the largest art museums in Kansas and houses popular works by Dale Chihuly, Mary Cassatt, Edward Hopper, John Steuart Curry and more.
Friday afternoon
If your kiddo has an affinity for dinosaurs, then Field Station: Dinosaurs is a must! In addition to 40 life-size, realistic dinosaurs throughout the park, you'll find live shows, miniature golf, fun activities and more.
You can also find one of the most complete T-Rex skeletons (plus an amazing collection of artifacts from around the world) at the Museum of World Treasures.
Starting May 20, see 10 animatronic dinosaurs as a part of Dinosaurs Around the World throughout the gardens at Botanica Wichita.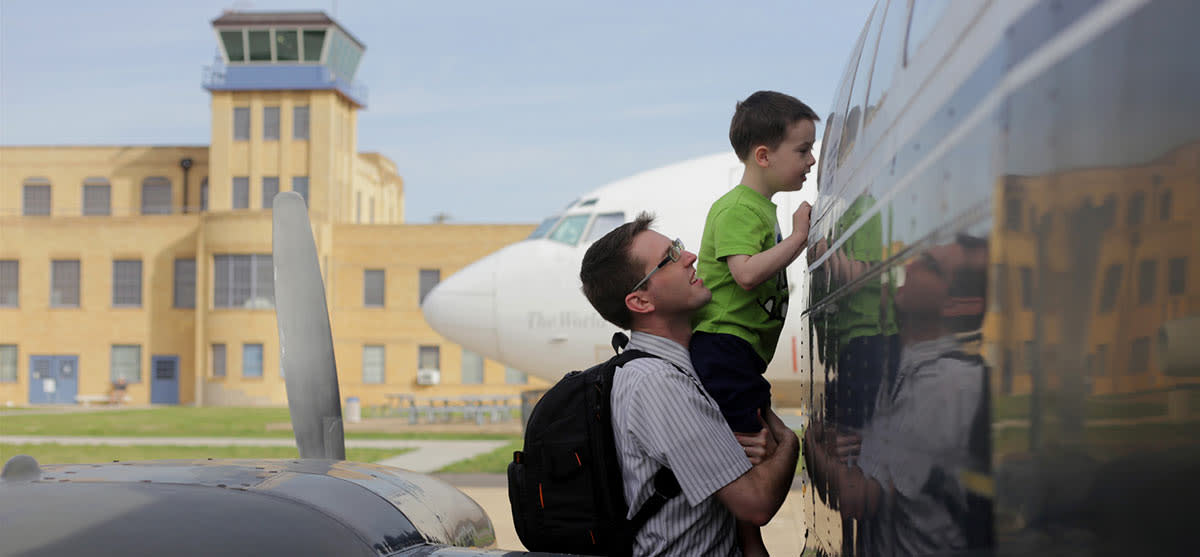 Saturday morning
Get up close to a variety of aircraft and find out why Wichita is the Air Capital of the World at Kansas Aviation Museum.
Continue your love affair with aviation at Exploration Place, Kansas' premier science center. "Design Build Fly" reveals what happens behind the scenes in Wichita's aircraft plants. There are also many other interactive permanent exhibits such as "Health Inside Out" and "Explore Kansas." This summer's temporary exhibits include "Pixel Palace" and "Circus! Science Under the Big Top."
Sunday
Grab brunch and then experience Sunflower Summer Sunday at Riverfront Stadium. Bring the whole family out for an afternoon matinee baseball game and cheer on the Wichita Wind Surge. Sunday games pre-game catch on the field and post-game Kids Run the Bases presented by Sonic.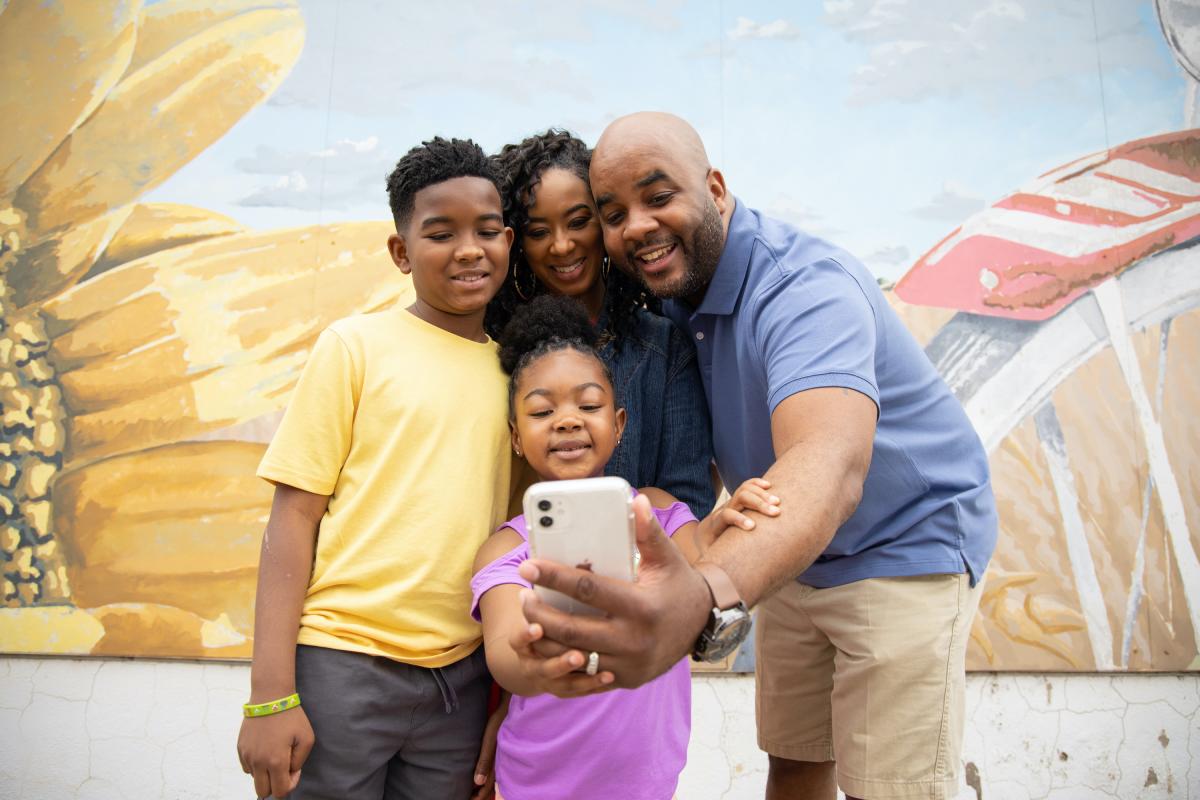 In addition to visiting 15 fantastic museums and attractions in Wichita for free, you'll find lots of other free and affordable activities such as taking selfies in front of murals and public art throughout the city. Whether you're looking for fun outdoor adventures, like exploring nature and wildlife, or indoor activities like educational and hands-on experiences, you'll find things to do for the entire family.
All that's left to do is plan for an extended stay or a long weekend by booking a hotel. Wichita has more than 8,100 rooms for every type of family, from affordable hotels to spacious family-friendly suites and top-of-the-line, full-service hotels in every region of the city. Hotels with pools, both indoor and outdoor, can be found at various price points as well.
Make sure to download the Sunflower Summer Program app, review the program details and have fun making unforgettable memories in the Heart of the Country!