NBC World Series
Don't miss the boys of summer as they battle it out at Riverfront Stadium, located on the west bank of the Arkansas River in Wichita. Since 1935, the NBC World Series brings a one-of-a-kind baseball experience to the Air Capital of the World.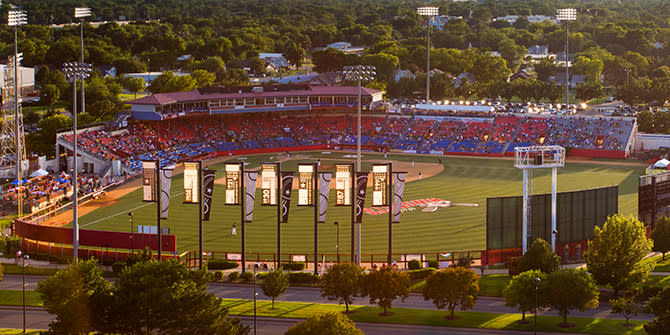 Then
He's a legend in Wichita - Raymond "Hap" Dumont started the National Baseball Congress National Tournament in Wichita in 1935 at Lawrence-Dumont Stadium. Courting big names like Satchel Paige (and paying him $1,000 to bring his all-star team to Wichita), the tournament became an instant hit across the nation.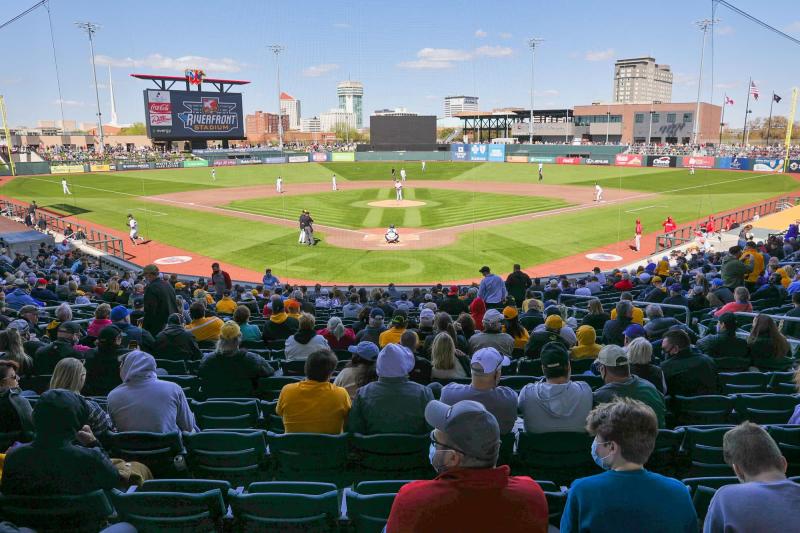 Now
After decades of greats taking the field at Lawrence-Dumont Stadium, the City of Wichita is moving to the future with Riverfront Stadium, an exciting new baseball complex and home of the Wichita Wind Surge. The NBC World Series is a perfect opportunity for MLB teams to send scouts to scope out the impressive amateur talent showcased during the games. For over 85 years, Wichita has been the top destination for MLB hopefuls to take to the field looking to shine on the diamond for their shot at the big leagues.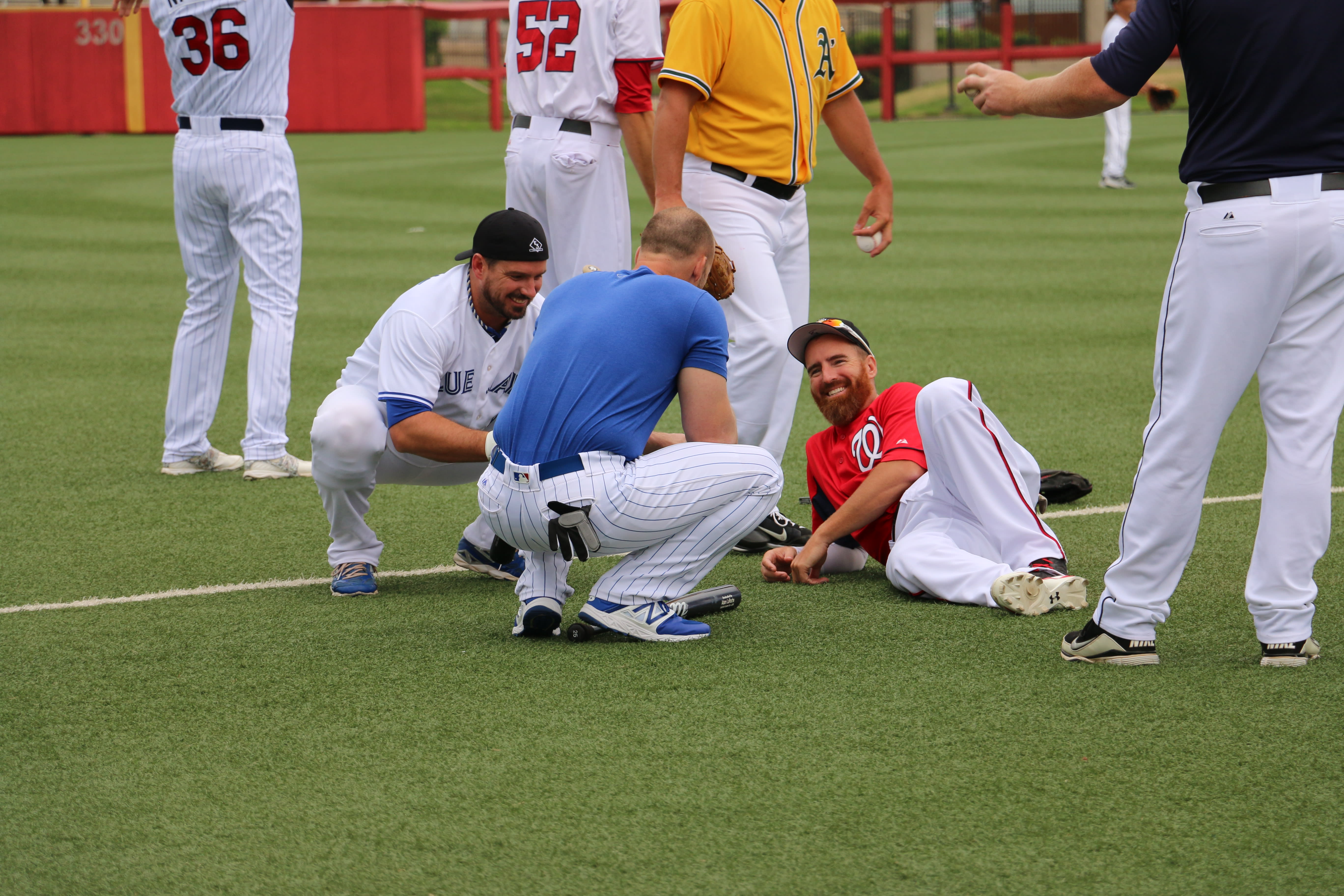 NBC Alumni in MLB
The history of the NBC Tournament includes the legacy of the Kansas Stars, a professional team made up of former MLB players. The Stars played in Wichita until 2018.
Since 1935, the NBC World Series has birthed more than 800 Major League Baseball players. Here are just a few of the current MLB players who got their start at this tournament:
Albert Pujols - Los Angeles Angels
Alex Gordon - Kansas City Royals
Conor Gillaspie - San Francisco Giants
Hunter Pence - Texas Rangers
Jacoby Ellsbury - New York Yankees
Jason Castro - Minnesota Twins
Tim Lincecum - Texas Rangers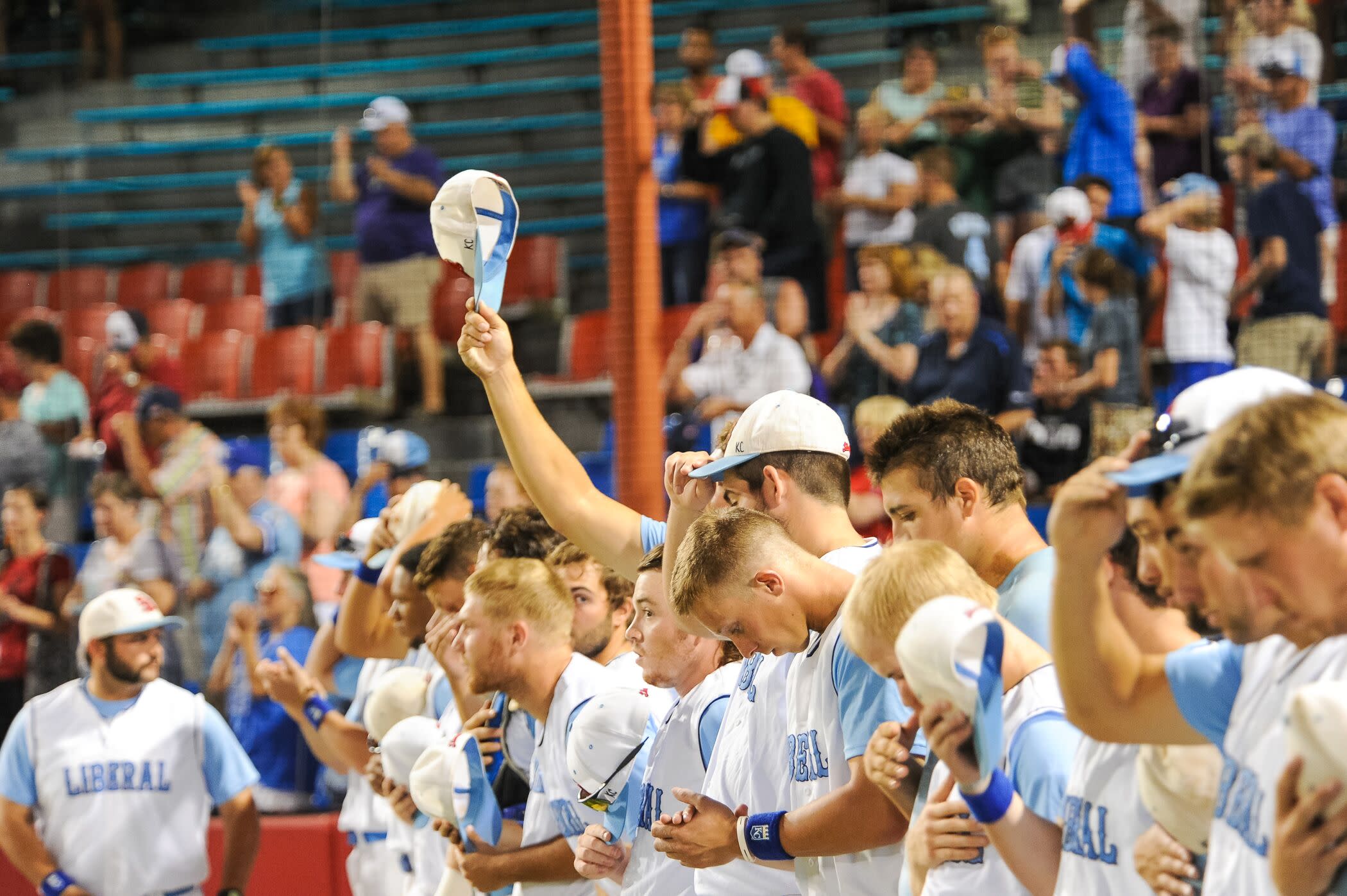 Leagues
Several amateur and collegiate-level teams come to Wichita each summer to play in the NBC World Series. Here are a few of the leagues you can expect to see:
Alaska Baseball League
California Collegiate League
Centex Collegiate Baseball League
Houston Collegiate Summer League
Kansas Collegiate League Baseball
Mile High Collegiate Baseball League
Southern California Collegiate Baseball League
Sunflower Collegiate League
Western Baseball Association
Independent Baseball Leagues